Projects
---
Sign up to receive alerts about our "Building a Better BART" efforts. You'll get
program updates and invitations to key events (like the new car unveiling).


Projects
As current train cars reach the end of their useful life, BART is preparing a new generation to take their place. The new cars will be more comfortable, more reliable, and designed to serve the Bay Area for the next 30 years and beyond.
Learn more about the Fleet of the Future.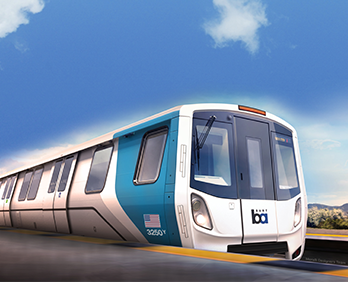 FASTER TRIPS, MORE TRAINS, SAFE RIDES
B. Train Control Modernization
A train control system operates rail vehicles and supervises scheduling and routing while preventing collisions. Modernizing BART's 40+ year old train control is an important component in addressing critical capacity, reliability and safety needs as we make way for the Fleet of the Future.
More coming soon.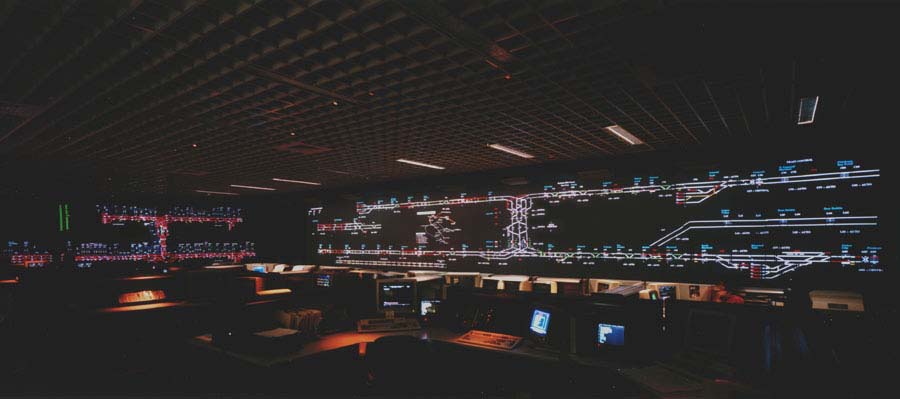 C. Hayward Maintenance Complex Project
To accommodate the much larger (a hoped for goal of 1,081 train cars) and more technologically advanced Fleet of the Future, BART will need to build a state of the art maintenance and storage facility. The proposed Hayward Maintenance Complex Project would be just that. By improving underdeveloped BART property on-site, and acquiring adjacent commercial property, the new complex will be large enough to service up to 250 vehicles.
Learn more about the Hayward Maintenance Complex.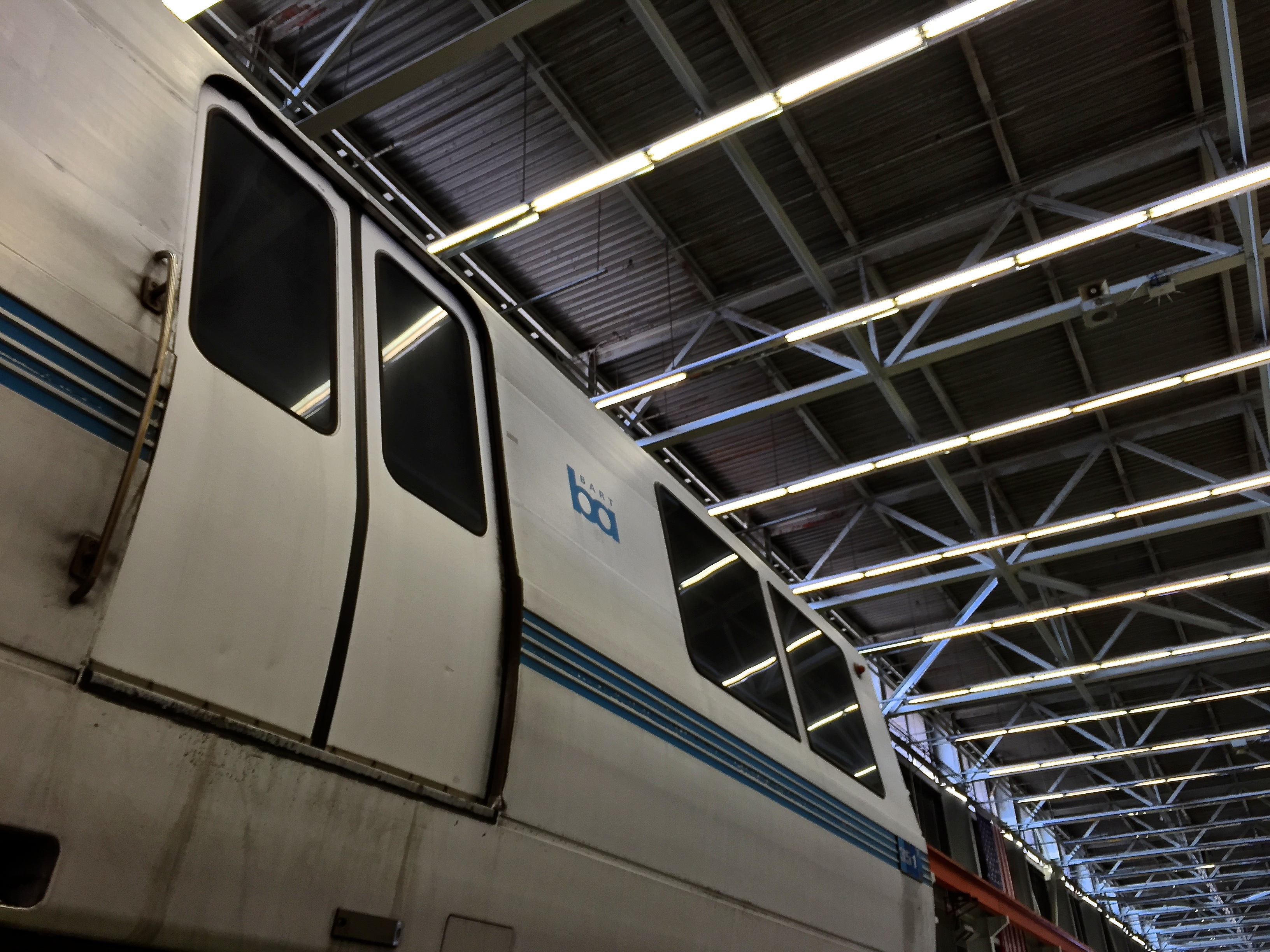 D. Station Modernization Program
BART is embarking on a Station Modernization Program that will invest resources and efforts into the existing core stations and surrounding areas. By upgrading and modernizing station functionality and improving capacity and flow, stations will become safer and more pleasant places to be.
Learn more about the Station Modernization Program.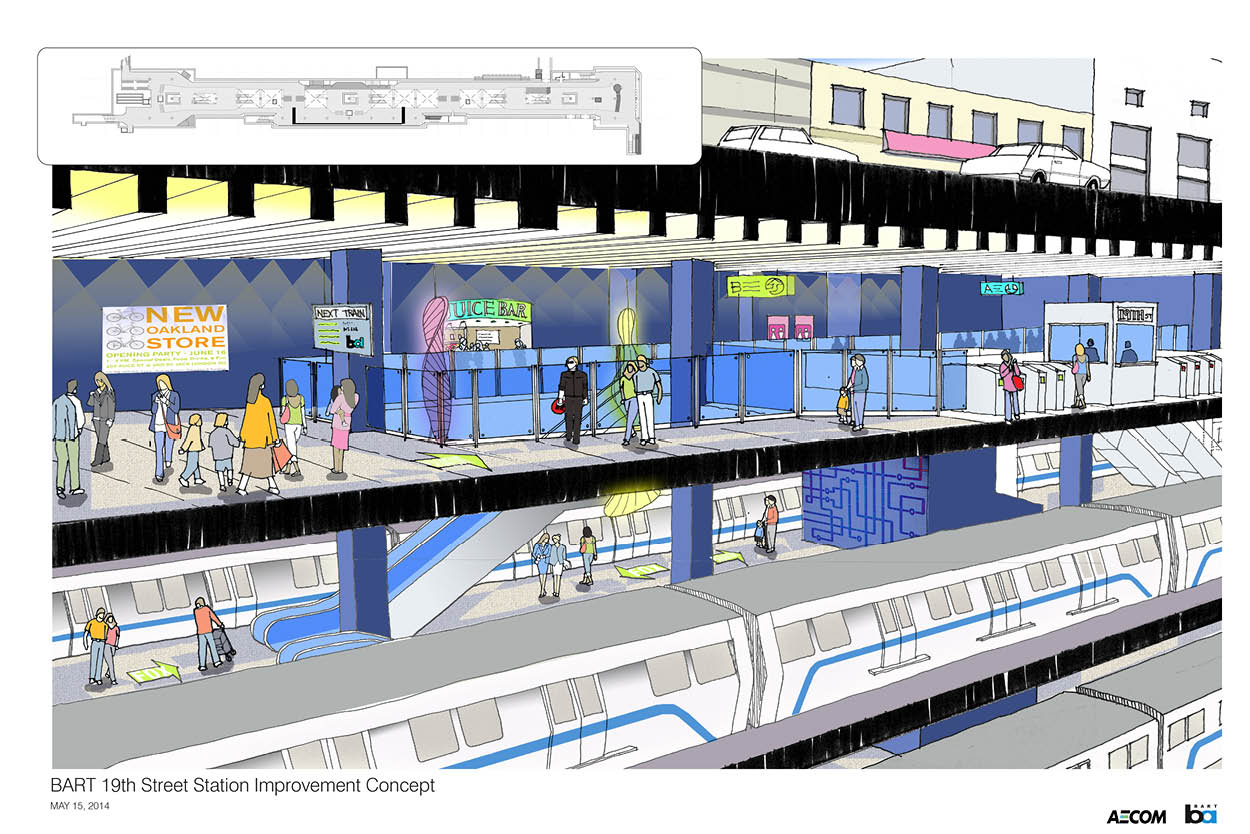 BETTER STATIONS. BETTER BART.
E. Station Brightening Crews
From fresh paint to power washing, BART has targeted select stations for extra care. Special teams of BART workers, our Brightening Crews, perform maintenance and deep cleaning that is producing dramatic results. Thanks for your patience as we work together to make a better BART.
Learn more about our Brightening Crews.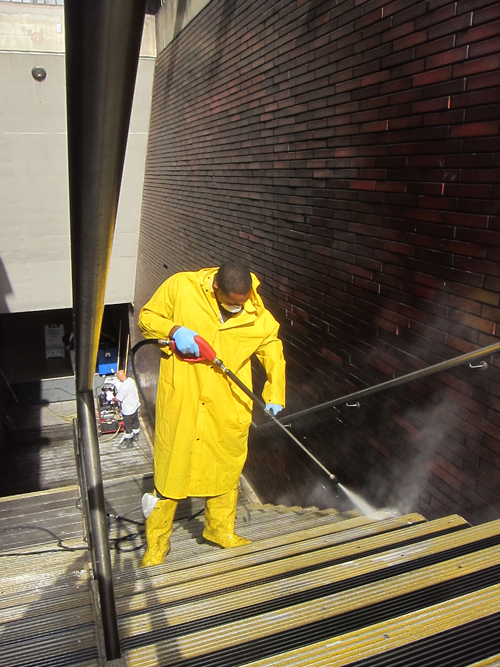 F. BART Extension: Fremont South to Warm Springs
The BART Warm Springs Extension will add 5.4 miles of new track from the existing Fremont Station South to a new station in the Warm Springs District in Fremont.
Learn more about the Warm Springs Extension.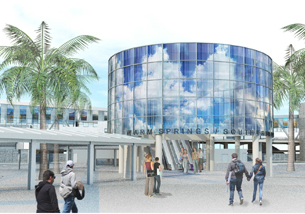 G. MacArthur Transit Village Development
The MacArthur Transir Village is a new multi-use development located next to the MacArthur BART Station in North Oakland. This exciting 5 phase project in Oakland's thriving urban core, includes major infrastructure changes such as a redesigned station entry plaza and the development of two new pedestrian and bicycle friendly streets and walkways. Completion of Phase 2 delivers a much needed 90-unit affordable housing community and 3 through 5 will include three market-rate housing projects with commercial and retail space on the ground floor.
Learn more about the MacArthur Transit Village.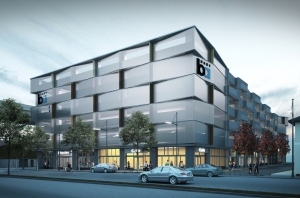 A BRIDGE TO AFFORDABLE HOUSING
H. San Leandro Transit Oriented Development
The BRIDGE Housing Corporation is building a mixed use Transit Oriented Development project on the small BART parking lot on San Leandro Boulevard. This project will bring much needed housing to the area, take cars off the road and facilitate more pedestrian activity.
Learn more about Bridge Housing Corporation Transit Oriented Development.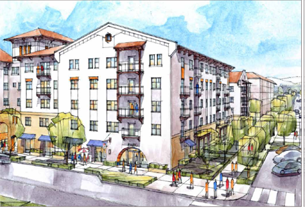 I. Downtown Berkeley Plaza Project
The Downtown Berkeley BART Plaza and Transit Area Improvement Project will create a new BART destination for the downtown area, while improving access for residents and employees. The project will also improve public space around the station, including safety, commerce, arts and entertainment, sidewalks, and landscaping.
Learn more about the Downtown Berkeley Plaza Project.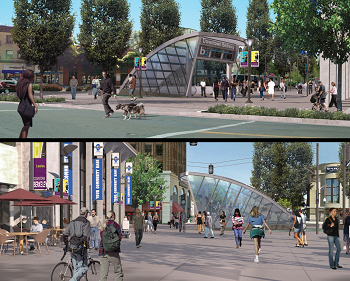 J. Balboa Park Eastside Connection
The Balboa Park Eastside Connection is a multi-agency project including BART, SFMTA and SFCTA that will improve accessibility, convenience, safety, and security at the station.
Learn more about Balboa Park Eastside Connection Project.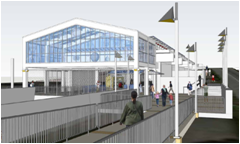 K. BART Earthquake Safety Upgrade
BART has initiated an Earthquake Safety Program to improve vulnerable portions of the original BART system—making it safer for the public and BART employees. Parts of the system with the highest traffic will be upgraded for overall safety, and so that BART can return to operation quickly after a major earthquake.
Learn more about the Earthquake Safety Program.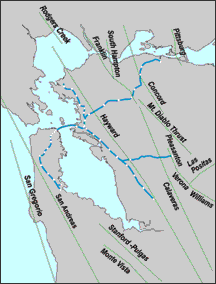 L. BART Extension: East Contra Costa County
The East Contra Costa County BART extension will provide a transportation alternative in the highly congested Highway 4 corridor, while relieving some of that congestion by lowering the number of vehicles on the highway.
Learn more about the East Contra Costa BART Extension.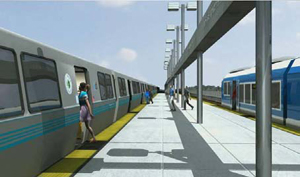 M. BART Extension: to Silicon Valley
The Santa Clara Valley Transportation Authority (VTA) is managing a project to extend BART to Silicon Valley. The 16-mile extension will provide a fast, reliable and convenient alternative to driving in two of the most congested highway corridors in the Bay Area.
Learn more about BART to Silicon Valley.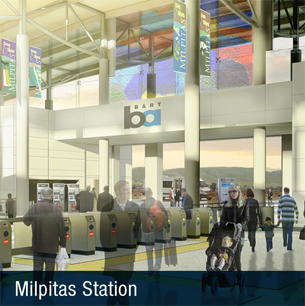 N. BART Extension: Livermore
In 2010, BART completed an Environmental Impact Report for an extension to Livermore—a big step toward BART service in the Tri-Valley. BART is now preparing a second Environmental Impact Report that will provide more engineering detail on the extension and a better assessment of benefits and impacts.
Learn more about BART to Livermore.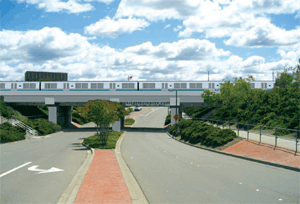 PLANNING FOR THE NEXT 40 YEARS
BART is 40 years old and needs system-wide upgrades to continue to provide high quality service to its riders. In addition, the Bay Area will grow over the next 40 years, and BART will need to grow with it to meet demand. Future BART is an effort to map out the future of BART, and how best to improve the existing system while growing at the same time.
Learn more about Future BART.