Take BART to Bay Area farmers markets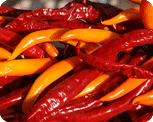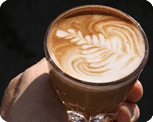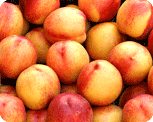 Savor summer's fresh, locally grown produce by visiting a farmers market. The Bay Area has a bounty of farmers markets just steps away from a BART station. Let yourself be tempted by the sights, smells and sounds of the season: a juicy peach; deep green bunches of fragrant herbs; sausages sizzling on a grill. BART makes it easy to explore farmers markets without the hassles of driving or parking so you can check out the different atmospheres and offerings of each. Here are a few suggestions to get you started:
Ferry Plaza Farmers Market, San Francisco. Near the Embarcadero BART Station at the Ferry Building, with sweeping views of the Bay and an upscale, urban gourmet atmosphere. Year-round on Tuesdays from 10 a.m. to 2 p.m. and Saturdays from 8 a.m. to 2 p.m. A large and bustling market that includes cooking demonstrations and products such as cheeses, breads and jams in addition to locally grown fruits and vegetables, many of them organic. Learn more about the Ferry Plaza Farmers Market.
Berkeley Farmers Markets. Three different Berkeley locations, all near BART, with a community-focused flavor. Saturdays from 10 a.m. to 3 p.m. on Center Street at MLK Jr. Way; Tuesdays from 2 p.m. to 7 p.m. on Derby Street at MLK Jr. Way; and the all-organic market on Thursdays from 3 p.m. to 7 p.m. on Shattuck Avenue at Rose Street. Musicians often entertain shoppers, and educational events are scheduled regularly throughout the year. Learn more about the Berkeley Farmers Markets.
Now on BART TV:


A visit to the Berkeley Farmers Market

Mo Better Food Market, adjacent to West Oakland BART station at the corner of 7th Street and Mandela Parkway. Saturdays from 10 a.m. to 3 p.m. from June through November. With an emphasis on developing new markets for produce grown by African-American farmers, this market has a family-focused atmosphere and promotes food-related health education. The market grew out of a high school program aimed at teaching students about healthy foods. Learn more about the Mo Better Food Market.
Fruitvale Farmers Market, adjacent to Fruitvale BART Station. Year-round on Saturdays from 10 a.m. to 3 p.m. A festive, multicultural market that fills the beautiful plazas in and around Fruitvale Village. In addition to produce from local farmers, you'll find craft vendors, artists and musicians. Learn more about the Fruitvale Farmers Market.
For a list of more farmers markets and other popular destinations near BART stations, including directions to get there, go to the myBART destinations page.
Photo credit: Farmers market peppers, this page and homepage thumbnail, by Bovinity; Gourmet coffee by biskuit; Nectarines by Thomas Hawk