Take BART to Fremont to sample Indian culture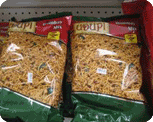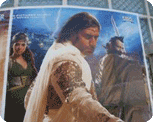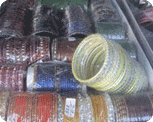 By Sindya N. Bhanoo
Sampling the culture of India doesn't have to involve a plane ticket. Just ride BART to Fremont. The city, which is 10 percent Asian Indian, offers an authentic taste of India.
Across from the Fremont BART Station is Naz8 Cinemas, a multiplex where the latest Bollywood releases play all day, every day. You can bite into a hot samosa as you settle into your seat and watch a Bollywood hero whisk away his fair maiden to the tune of a sultry Hindi song. On Tuesdays, all shows are $5. Most screenings have English subtitles.
Afterwords, head next door to Masala Grill for a hot Indian meal. The restaurant offers standard Indian fare like chicken tikka masala, mattar paneer (peas and cheese curry) and naan, but it also offers Indian-Chinese cuisine. Sample the gobi manchurian (deep fried cauliflower served with soy sauce) or the vegetable hakka noodles.
When your stomach is full, pay a visit to Beauty Plus Boutique and Salon, located conveniently across from Masala Grill. There, you can find traditional Indian outfits like saris and silk skirts. They have kurtis, short Indian tops with delicate embroidery, that look great with a pair of jeans. You can also buy colorful bangles and chunky Indian necklaces and earrings.
Beauty Plus has a salon in it, too, where Indian beauticians shape eyebrows using thread. They also do intricate henna body art.
And those are just a few suggestions. A walk down Walnut Avenue or Mowry Avenue, both near the BART station, will lead you to many other Indian grocery stores, boutiques and beauty salons.
There are also several other Indian districts in the Bay Area that are near BART stations; plan your trip and get directions at www.bart.gov. Here are a few suggestions:
University Avenue, Berkeley - Near the Downtown Berkeley BART Station. At Chaat Cafe on University Avenue, you can order a plate of crunchy pani puri, an Indian snack served with sweet and savory chutneys. Or go down the street to Udupi Palace where you can eat typical South Indian fare. They have steamed idlis (rice cakes) and paper thin dosas (rice crepes) served with sambar (lentil soup).
Tenderloin District, San Francisco - Walkable from Civic Center or Powell Street BART Stations. It's not the city's ritziest neighborhood, but the Tenderloin offers hot kababs and spicy curries with a side of naan that's typically only found at Indian roadside stalls. Two popular late night spots in the Tenderloin are Chutney and Shalimar. Their food can sometimes be greasy and heavy but goes down well after an evening out on the town. Sip on a cup of steamy masala tea while you wait for your food and people watch. There's usually a crowd of South Asian cab drivers, hip young people, and the occasional late-eating family.
Addresses:
Fremont:
Naz8 Cinemas
39160 Paseo Padre Pkwy
Gateway Plaza
Fremont, CA
(510) 745-9340
Masala Grill
39158 Paseo Padre Pkwy
Gateway Plaza
Fremont, CA 94538
(510) 797-7700

Beauty Plus Boutique and Salon
39182 Paseo Padre Pkwy
Gateway Plaza
Fremont, CA 94538
(510) 494-9464
Berkeley:
Chaat Cafe
1902 University Ave.
Berkeley, CA 94704
(510) 845-1431

Udupi Palace
1901 University Ave.
Berkeley, CA 94704
(510) 843-6600
Tenderloin:
Shalimar Restuarant
532 Jones Street
San Francisco, CA 94102
415-928-0333

Chutney Restaurant,
511 Jones Street
San Francisco, CA 94102
Sindya N. Bhanoo is a freelance writer based in San Francisco. She can be reached at sindya@bhanoo.com
Photo credits: This page, photos by Sindya N. Bhanoo: Snack items in an Indian market; a poster for a Bollywood movie; bracelets in a boutique. Homepage thumbnail image of Diwali lamps by Darshy.