Train control testing to create minor delays between Walnut Creek, Pleasant Hill
The Contra Costa County Crossover Project will conduct additional testing beginning on Friday, Oct. 12 at 9 pm.

Friday evening beginning at 9 pm there will be single track service between Lafayette and Pleasant Hill stations. On Saturday, the testing of the new train control system will require that the trains run in "Road Manual" between Walnut Creek and Pleasant Hill in both directions which will result in 5 to 10 minute delays for passengers.

We expect to complete the testing by Saturday night, Oct. 13, and return to normal operations on Sunday, Oct. 14.

Thank you for your continuing patience as we near completion of the project.
For up-to-date information check BART's real-time departures.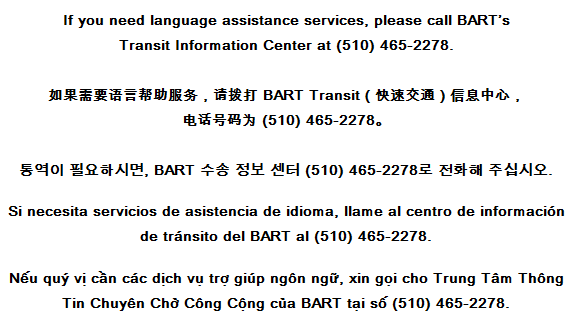 (Updated 10/10/12 with new information regarding weekend of Oct. 12-14)