BART works on adding AC capacity; offers rider tips to help beat heat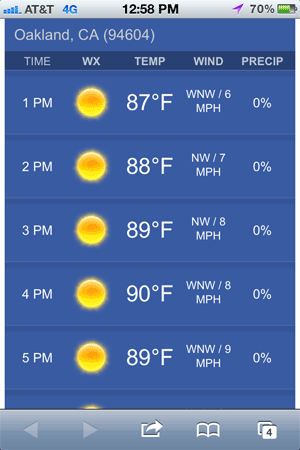 It's another hot day in the Bay, and like everything else, BART is affected when the temperatures soar.

ADDING AC CAPACITY
"The heat can wreak havoc with the air conditioning units on some of our train cars. We are working hard to incorporate new technologies which will add capacity to the air conditioning system. All cars are expected to have been modified within two years," says Tamar Allen, Chief Mechanical Officer.

TARGETING RESOURCES

In the meantime we are doing everything possible to keep trains running as smoothly as possible when extraordinary heat occurs. "We have targeted resources to respond to heat related failures as quickly and efficiently as possible. We are all focused on providing our customers with reliable and comfortable transportation," Allen assures.

TIPS FOR HELPING BEAT HEAT

BART offers riders these tips to help beat the heat on sweltering days:
If you are on a BART car that seems to have no air conditioning at all, you can use the intercoms on either end of the train to let the train operator know (the car number is located at either end of the car above the door) so the problem can be reported for maintenance attention. Climate control in each car is independent, and automated, so the temperature can't be adjusted by an individual train operator, but he or she can report the problem.
Try moving to another car. Because the climate control is separate in each car, you may find a more comfortable spot just one car over.
Follow safety rules such as not holding doors open, which can damage the equipment and cause delays.
Practice courtesy such as moving to the center of the car so others can board, and clearing specially designated seats for seniors and people with disabilities.
If you have an important connection to make -- such as an airline flight -- consider taking a train earlier than you normally would to build in extra time in case of heat-related delays.
COOLER TEMPS ON THE WAY

As BART moves forward with its plan to replace the fleet with a new generation of train cars, riders can expect even more relief as new equipment comes on line. For more on the new car project go to www.bart.gov/cars. And in the short term, forecasters predict that the Bay Area should be back to cooler conditions by this weekend.