Station agent called a hero for role in locating missing young man with autism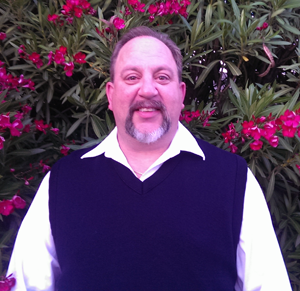 By MELISSA JORDAN
BART Senior Web Producer
A BART station agent is being hailed as a hero by the mother of a young man with autism who became separated from a group taking BART on an outing with a day program for people with disabilities.
John Buitrago was on duty as a station agent at the Pittsburg/Bay Point Station on May 7 when a dispatch came from BART Police saying that the 24-year-old man with autism did not get off the train at Walnut Creek with the rest of his group, and asking agents to be on the lookout for him.
The mother, Stephanie Jacob of Pleasant Hill, said she was worried sick about her son, Ben, who is developmentally disabled and autistic.
"I was afraid I might never see him again," she said. "He is very unobtrusive and non-verbal. He would never ask for help. It really took a special person to notice him. I shudder to think what would have happened had Mr. Buitrago not been on duty that day. He is most definitely my hero. He saved my son."
Buitrago, who himself has a child with autism, said he knew how devastating such an event could be and began to look around as soon as he got the dispatch.

"I told my coworker I would take a look around the station," he said. "First I looked inside, and I didn't see him," he said. "Then I went outside to the big bus area to see if I could spot him, and sure enough, as soon as I looked out there, I noticed. Many people with autism have a distinctive movement to them, it's like a pacing and holding tight to their bodies, and I just knew that was him."
As Buitrago came closer, along with a BART Police officer, Buitrago approached Ben quietly to assess his level of readiness to engage.
"I just walked up to him and said, 'Hi, is your name Ben?' " he recalled. "I put out my hand to shake his, to see if he would respond, or pull away. He shook my hand, and I said, 'Your mom's looking for you, why don't you come and we will just put a chair outside my booth for you to wait."
"It really affected me," said Buitrago, who has been a station agent for 16 years. "I have a daughter with autism and I know it is a parent's worst nightmare that they could be missing and you don't know how to find them."
"You just do what a father would do," he said. "As a father of a child with autism, you know they can be lost in their own world. You have to communicate differently."
"We are proud of John and the role he played in helping locate Ben," said Paul Liston, assistant chief transportation officer for the Pittsburg/Bay Point and Richmond lines. "Our station agents are really unsung heroes because they help people every day but this is a case of going above and beyond the call of duty to make a difference in a family's life."
Jill Escher, board president of the Autism Society/San Francisco Bay Area, called Buitrago's actions outstanding.
"This could have ended in tragedy," she said. "Wandering or staying at a distance is very common and many people with autism don't have a sense of safety, they may run into traffic. It comes down to a social-behavioral deficit."
"Everybody working in the public safety sector and public transportation sector should understand that the autism population in the Bay Area has absolutely exploded, and we must take affirmative measures to understand these people and recognize when they might be lost," she said.

Escher urged members of the public to be aware if they notice a person pacing, making strange gestures, or appearing lost, and not assume that the person is involved in criminal or dangerous behavior. As more and more police officers and other responders are being trained in recognizing persons with conditions such as autism, calling 911 is another way to access resources, she said.

"Maybe this is someone who has autism," she said. "We need to expand our presumptions about differences in behaviors and recognize it may be someone who needs help. Don't assume someone else is going to do it."
You can find out more about autism resources at the group's website: http://www.sfautismsociety.org/