BART Board meeting notices and agendas now available via email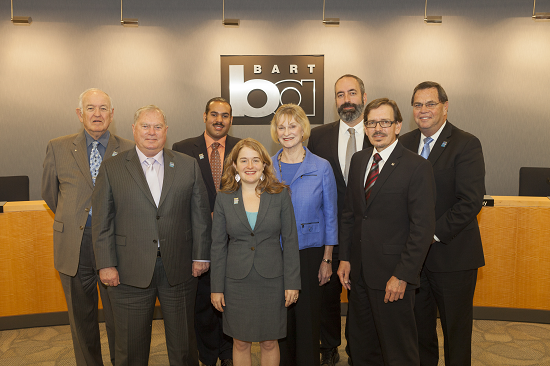 BART now offers a free email subscription service that allows the public to receive BART Board of Directors meeting notices and agendas via email.
To sign up, visit www.bart.gov/alerts and click "sign up now." Enter your email address, select "BART Board Meeting Notices and Agendas" and press submit. You can set a password, add or delete subscriptions, change your email address or opt out from this service at any time. Meeting notices and agendas will be emailed approximately once a week.
"This new service is yet another way for the public to keep informed about the proceedings of the BART Board of Directors," said BART spokeswoman Alicia Trost. BART also provides a live video stream of Board Meetings with video of past meetings available on demand. More details are available at www.bart.gov/board.
BART offers numerous email subscription topics including real time service advisories, updates on projects, contracting and procurement opportunities and more. The system serves more than 130,000 subscribers and sends about 12 million messages a year.