BART ends milestone week with a record; next challenge: playing catch-up
BART ended a milestone Super Bowl week by setting a ridership record for weekend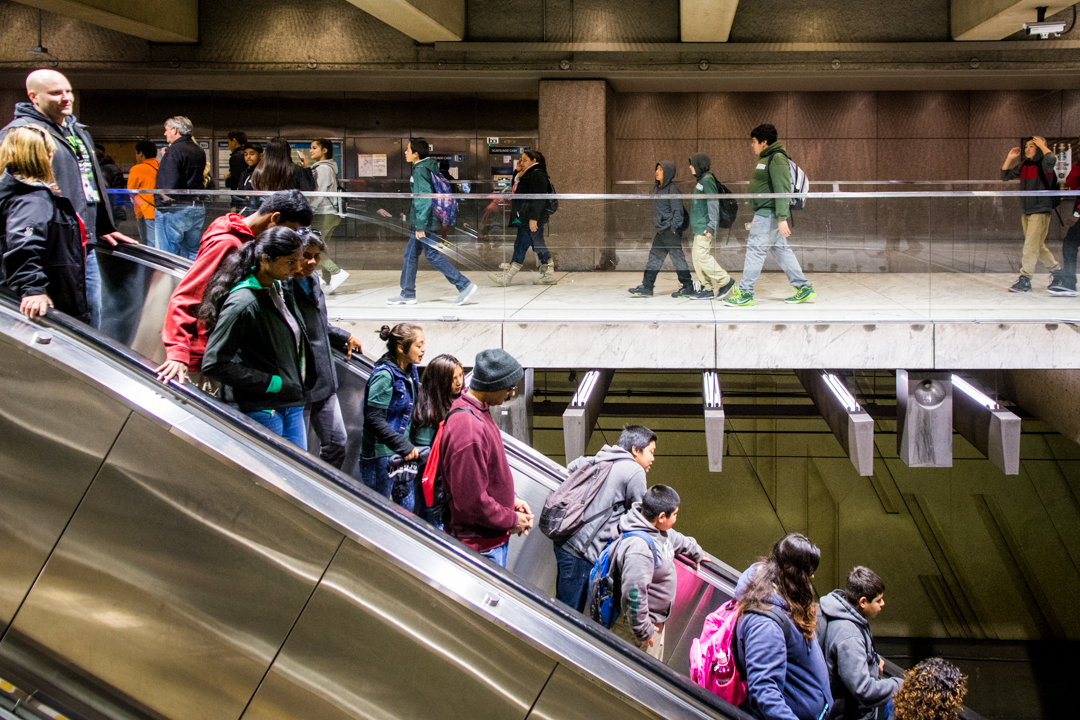 days on Saturday, safely carrying 419,162 riders. Saturday's ridership exceeded the previous record by about 100,000. It followed BART's third busiest day in its 44 year history: Friday, when BART carried 528,679 customers.
"The fact that so many people relied on BART to enjoy an epic weekend is a prime example of BART's vital role in our Bay Area quality of life," said BART spokesman Jim Allison. "It's also a vivid reminder of the importance of reinvesting in assets like public transportation."
On Monday, BART will run long trains to San Francisco International Airport for what is expected to be a heavy air travel day. Meantime, BART's maintenance teams will begin the process of catching up on all the routine service they deferred during Super Bowl week.
Before the Super Bowl, BART worked to get at least a week ahead of the scheduled preventative maintenance tasks. The preparation paid off: more than 90 percent of train cars were available for service despite the fact that they are the oldest big city rail cars in the nation.
Other BART Super Bowl highlights:
Thursday and Wednesday were also landmark ridership days; 6th and 8th on the all time top ten list;
BART maintained at least 95% on-time performance thanks to its Train Operators, Train Controllers, Station Agents and the rest of the Transportation Department;
BART repair crews stationed strategically throughout the system responded quickly as issues occurred;
BART police joined law enforcement personnel from other agencies, including the TSA, to keep passengers safe.
While Super Bowl week was a record setter for BART, it's likely also a peek in the future. Forecasts suggest that demand for BART will increase as the region grows, with 600,000 daily riders projected to use BART by 2040. That's why BART has developed a program of investments that will take a major step towards renewing the BART system.