Podcast: An inside look at BART's customer call center
You won't believe some of the questions that people ask when they dial up our customer call center. In the latest edition of "Hidden Tracks: Stories from BART" we take an inside look at the call center, which is open 365 days a year. We hear from some of the longtime staffers at the center and see what it's like to handle hundreds of calls a day from across the Bay Area and the world.
Listen to our latest podcast. You can also listen to the entire series.
Transcript below:
---
"Transit information, this is Alexis."
The calls keep coming…..hundreds a day.
"Earlier would be then 10:10 that's the train before, 10:10 am."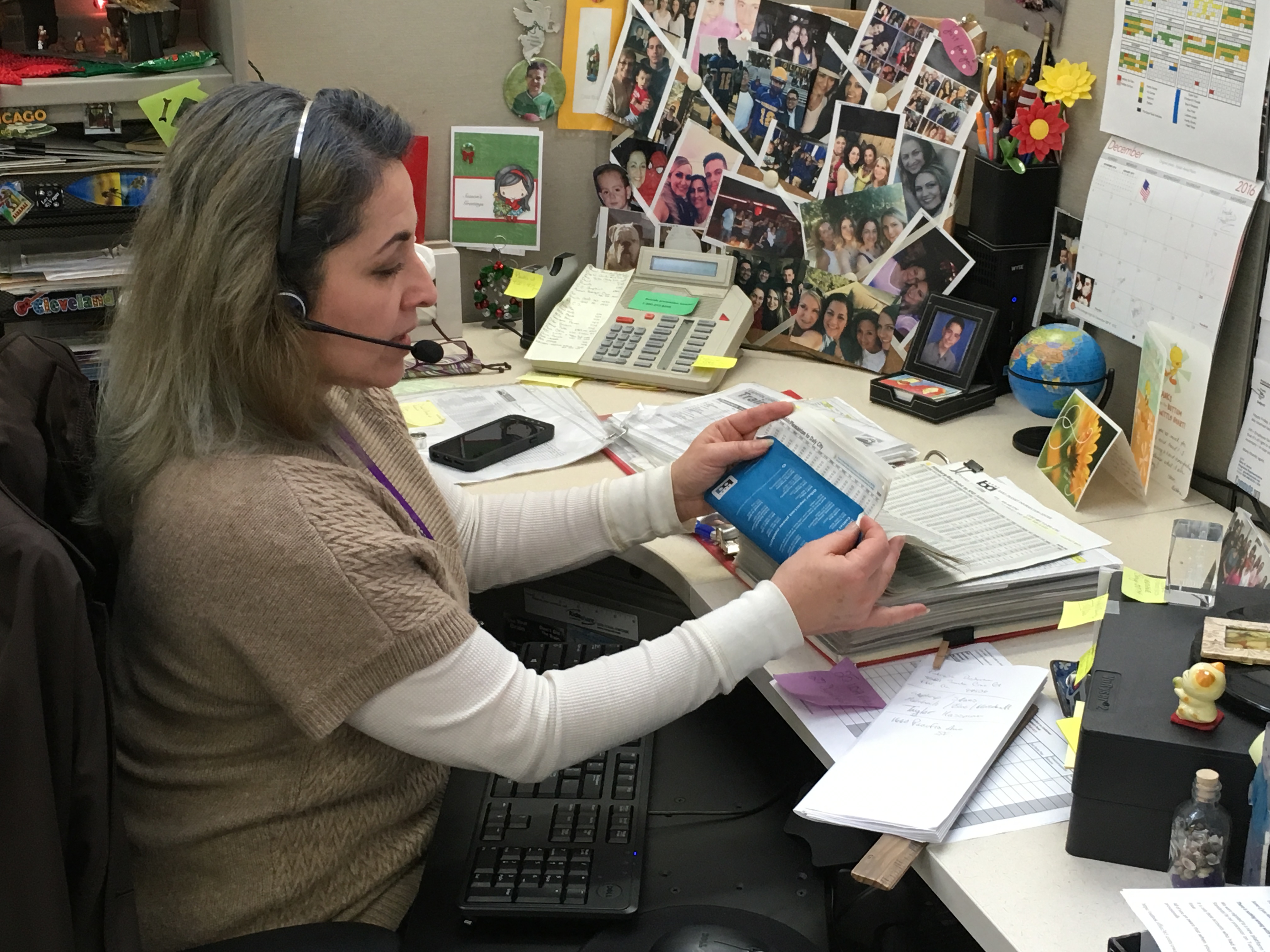 Not all the calls are about scheduling.
"Do you have a name or somebody you'd like to speak to in human resource, regarding?
Welcome to a typical day in the transit call center.
"I love my schedule, my co-workers, of course I do love talking (laughs) and it is satisfying that you can help people and it's all cultures. We have a lot of people calling us from other countries, we get calls international, sometimes we get calls from England."
Linda has worked in the call center for 16 years.
In addition to her trusty computer, her desk has an impressive array of time schedules for multiple transit agencies and maps. Everything is exactly where it has to be to give riders the information they need as quickly as possible.
But the job takes more than memorizing schedules, it also pays to know the layouts of stations.
"And also we assist a lot people who are handicapped, disabled or blind. That involves explaining the facilities and what they can encounter. Or at least give them a little bit of imagination a visual of when they get off the train where to go, what direction, if there are escalators close by. Yeah, very important."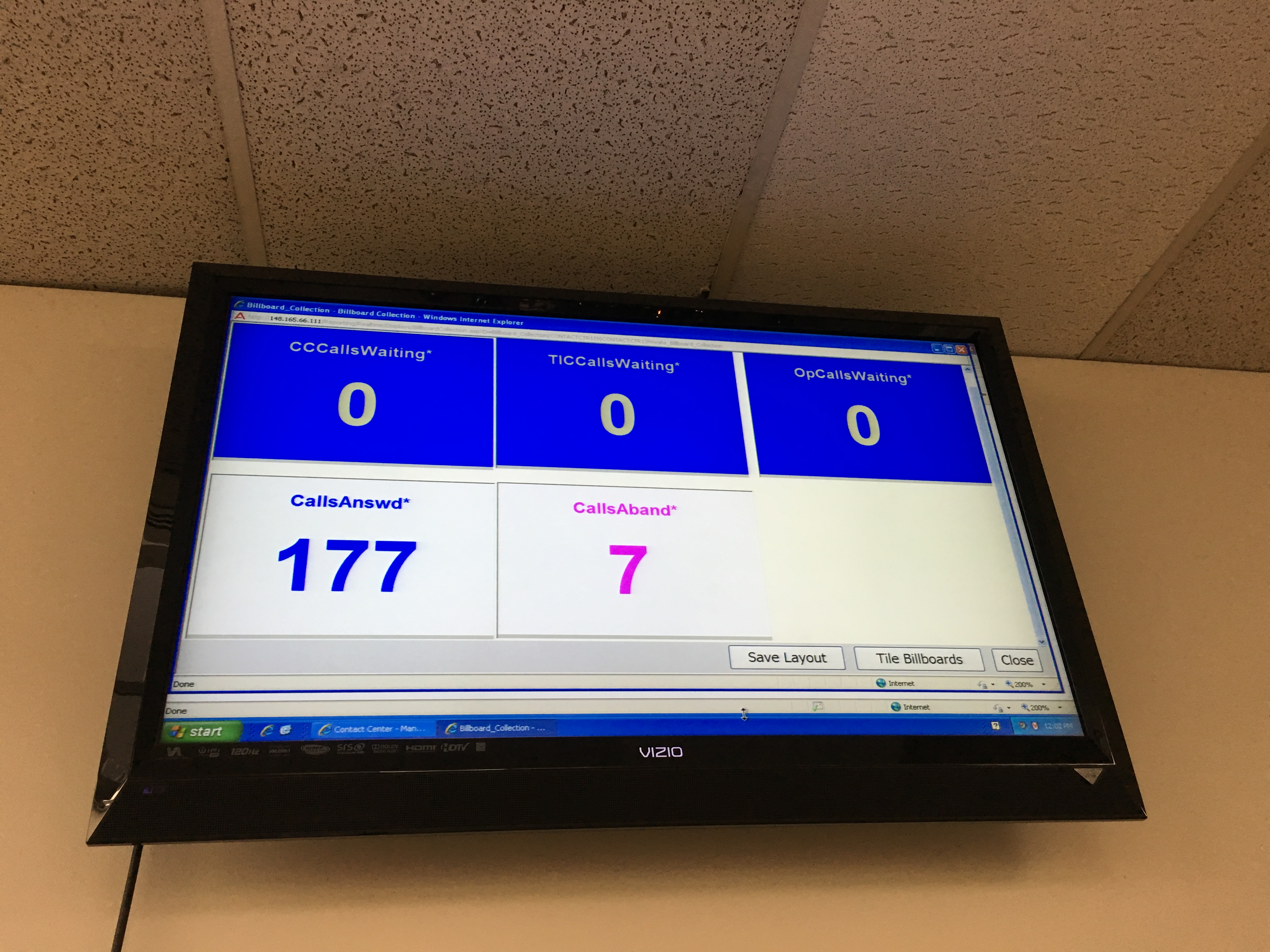 By the time I arrived at 11, the center had already handled more than 150 calls on the day. Each call is tracked on a large video screen.
Many of the staffers have worked there for more than a decade. They say they feel like a family
Alexis has worked at the center for 17 years.
"Talking to people all day I mean sometimes it can be a little irritating with the customers but overall you get satisfaction knowing you helped them get from one place to another. And most people are very nice on the phone."
This customer service center is jointly funded by BART and the Capitol Corridor.
Many call centers will only offer information for the transit service they serve. But not this one…
"Even sometimes they'll ask about a restaurant, if you happen to know something you might recommend or places to go or things like that."
And you never know who might be calling.
Alexis says one time she got a call from the mother of now former Major League pitcher Barry Zito.
"She was flying in, I believe from Southern California, and she wanted to know going from the airport how to get to the stadium, what BART trains to take and so on. So I explained it to her because she said her son was playing ball and then I still remember I said 'what's his name I'll look for him' so she gave me the name and of course at the time I didn't know who he was."
But no matter how many calls may come in, odds are the staff will have an answer.
"On traveling, traveling from where to where?" The call volume for the center typically picks up in December.
The center is open 365 days a year so many of the staffers will be spending part of their holiday helping BART riders get to their destinations.