BART Board approves El Cerrito del Norte Station modernization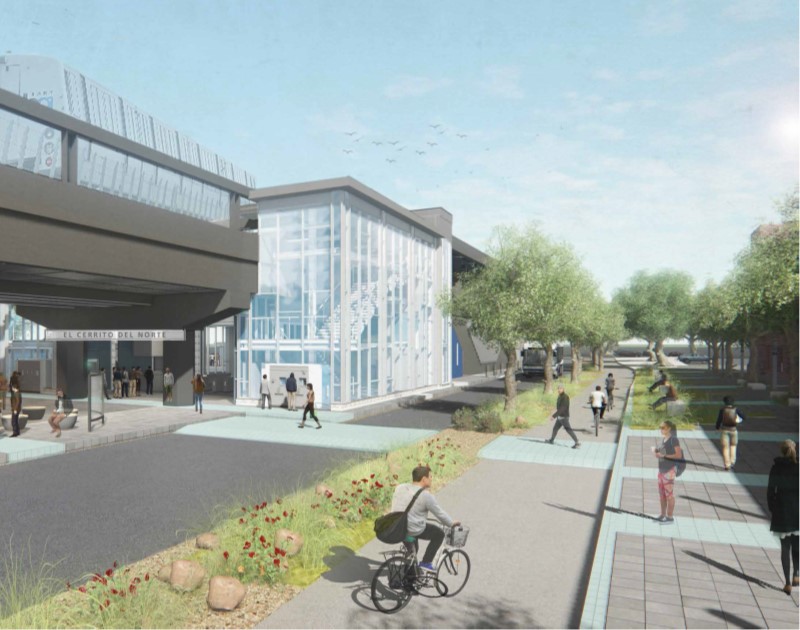 On Thursday, February 9, the BART Board of Directors approved a plan to bring a series of upgrades to BART's busiest station in Contra Costa County.
The BART Board has awarded a contract to begin modernizing El Cerrito del Norte Station.
 The modernization plan will improve the area inside the fare gates, create new public restrooms and upgrade station lighting.
A key focus of the project is to make it easier for BART riders to get in and out of the station. That will be accomplished by installing more fare gates, expanding the paid area and adding two new sets of stairs and elevators.
"This station wasn't built for the amount of riders we have today. These upgrades will not only improve access at El Cerrito del Norte but will help address capacity concerns," said BART Board President Rebecca Saltzman. "I'm especially pleased that the elevators will be moved inside the paid area. This will not only improve public safety but also deter fare evasion."
On a typical weekday, the El Cerrito del Norte Station averages more than 18,000 entries and exits. The station is 44 years old.
The plan will also beautify the station by installing new public art pieces. The artwork will feature pastel landscape drawings of the El Cerrito hills and San Francisco Bay. Each panel will be 28 feet wide by eight feet tall and be made of ceramic mosaic.
BART did considerable public outreach as the plan was developed. That included hosting two in-station events at El Cerrito del Norte as well as coordinating with the San Pablo Avenue Specific Plan.
BART's station modernization program invests resources in upgrading core station infrastructure and is designed to improve the quality of life in and around the stations.
The contract is expected to cost $33.9 million. Funds for this project will come from Prop 1B, Contra Costa Transporation Authority Measure J funds, BART's capital allocation, and parking fees. The work is expected to begin in mid-2017 and is expected to wrap up by the end of 2019.