Interested in electric vehicle charging stations? Tell BART what you think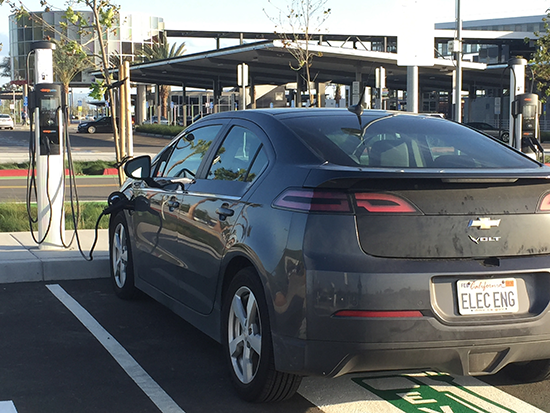 Are you a BART rider? Are you interested in electric vehicles and how you can charge them? We want to hear from you.
You can find links to two quick surveys on the Rider Feedback page of our Sustainability website section.
One is for all riders, and another is for riders who use the Warm Springs Station. BART has been piloting 22 electric vehicle charging stations (serving 42 parking spaces) at Warm Springs Station since last April.

These two surveys are meant to help us evaluate what riders think of the Warm Springs pilot, and to understand rider interest in EV charging at other stations in the future.
Riders can enter their names for a chance to win an $80 Clipper card for taking the survey.