BART partners with Ford GoBike for Bike to Work Month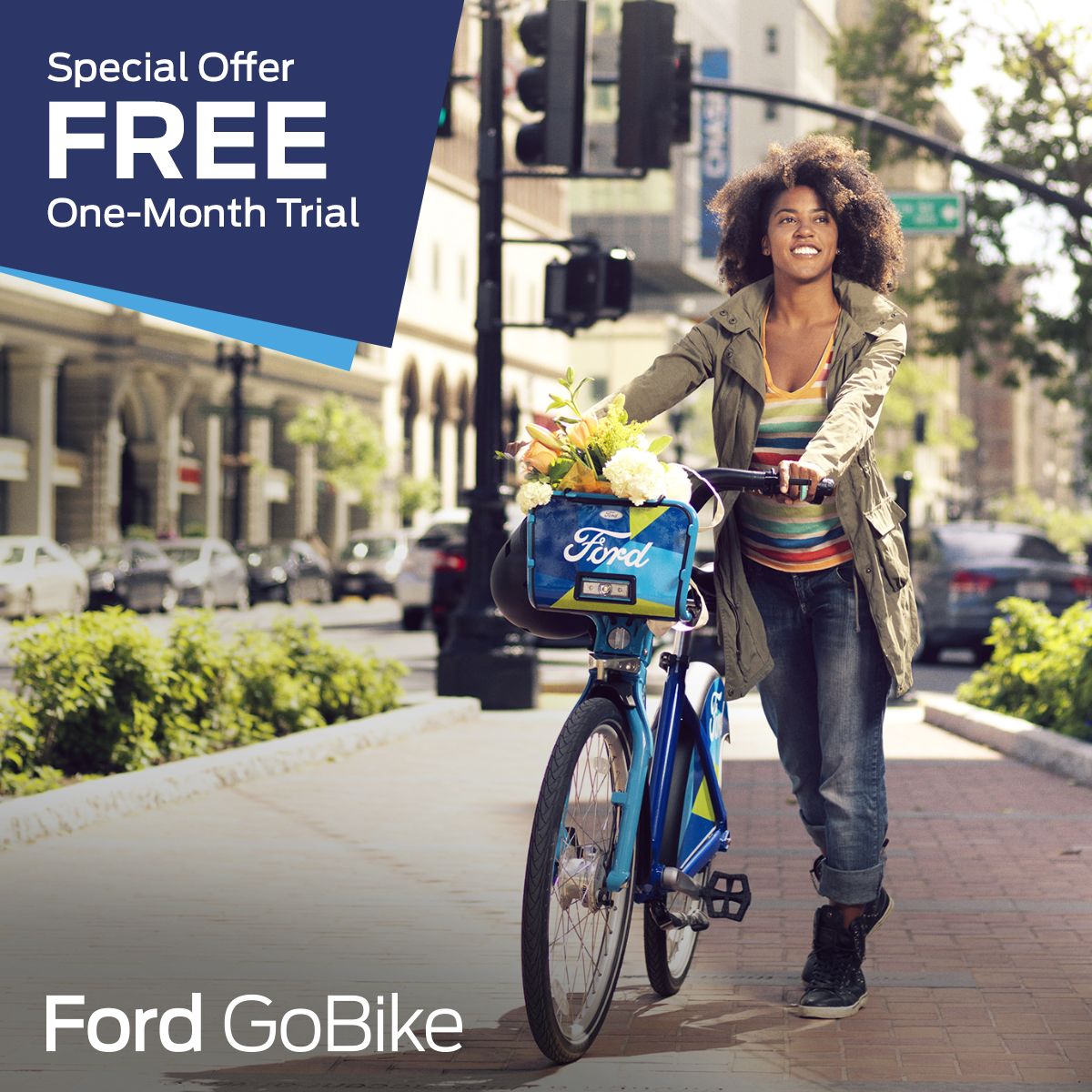 Riders get free one-month membership

May is Bike to Work Month and to celebrate, BART is partnering with Ford GoBike to offer riders FREE one-month Ford GoBike memberships.
This helps make getting to and from BART fast, fun and convenient, and means access to a bike (without having to bring your own).
Bike share works best for short trips and when complemented with public transit so use one of the thousands of Ford GoBikes available throughout San Francisco and the East Bay.
BART Board of Directors President Robert Raburn says "this is an easy alternative for BART riders to complete the critical 'first and last mile' of their commutes without a vehicle. It also helps decrease parking demand at our stations and the numbers of bikes on our trains."
Bikes are ready to use at docking stations at or near 16 BART stations in San Francisco, Oakland and Berkeley.
Riders who sign up get their free first month of Ford GoBike with unlimited 45-minute rides and round the clock access to bikes, including the new ebikes in San Francisco, for 30 days upon enrollment.
If you like your free month, just keep riding and it will renew into a $15/month membership. If you don't, no problem – cancel before your month is up with no commitment.
Registration is open until May 31, 2018.