CONTEXT
The Ohlone Greenway is a regionally significant trail spanning over 5 miles of shared-use path in 4 jurisdictions (Berkeley, Albany, El Cerrito and Richmond) in two counties (Alameda and Contra Costa). Currently, the path is interrupted by the North Berkeley BART Station area, where it shifts to Berkeley city streets to bypass the station. In addition, two segments of the path are adjacent to BART-owned properties currently used as parking lots.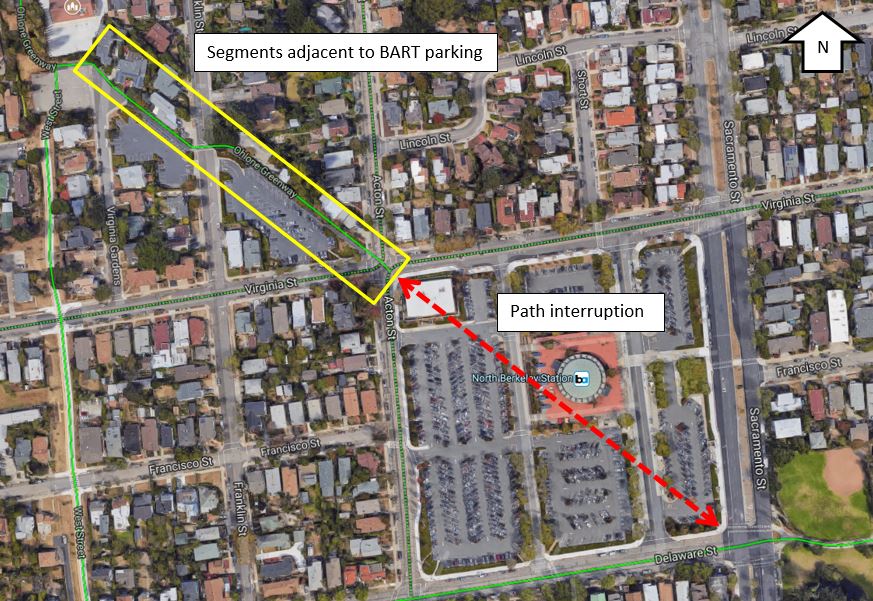 This project is to implement bicycle and pedestrian access improvements at North Berkeley Station. Project goals are as follows:
Advance the 2016 Station Access Policy goals (safer, healthier, greener) and targets (52% active access for home origin trips districtwide by 2025). For more information on the Policy, please visit this page.
Give people who bike the same level of access to the station as people who walk and people who drive.
Improve the Ohlone Greenway connection around the station area and up to Virginia Gardens.
---
BACKGROUND
Based on BART's Station Profile Study survey data, 61% of all trips and 59% of home-origin trips to North Berkeley station are already made by walking and biking. BART wants to support these trips, and make walking and biking a safer and more attractive option for more people.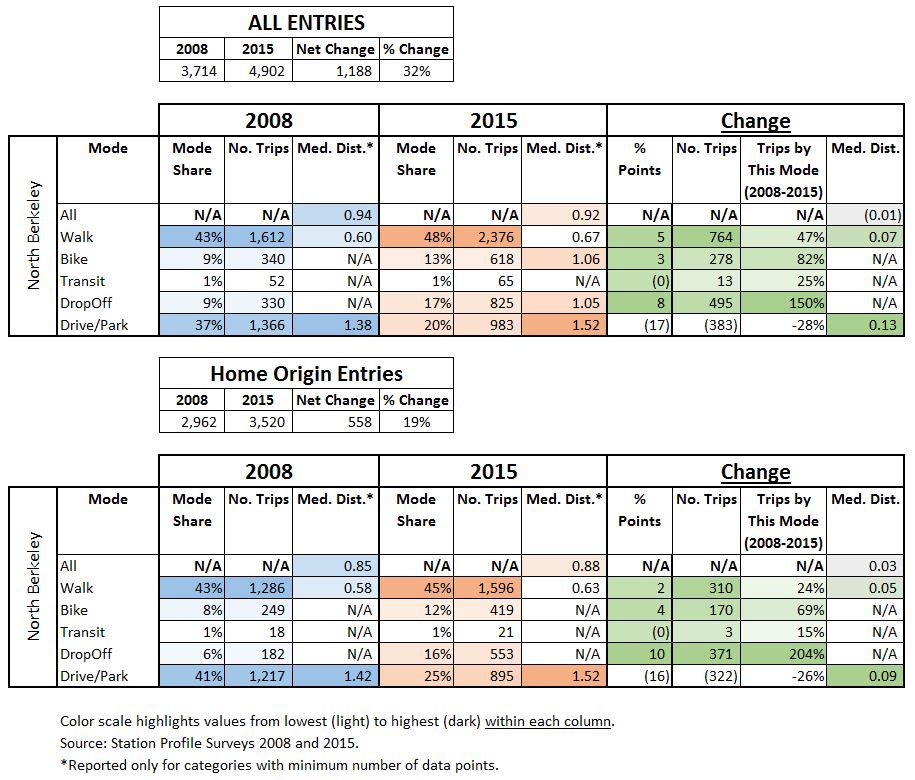 Visit the Station Profile Study page for additional information.
---
DATA COLLECTION
For this project, we collected trip data to/from the North Berkeley station area on typical, middle-of-the-week weekdays in November 2017.
ACTIVE ACCESS TRIPS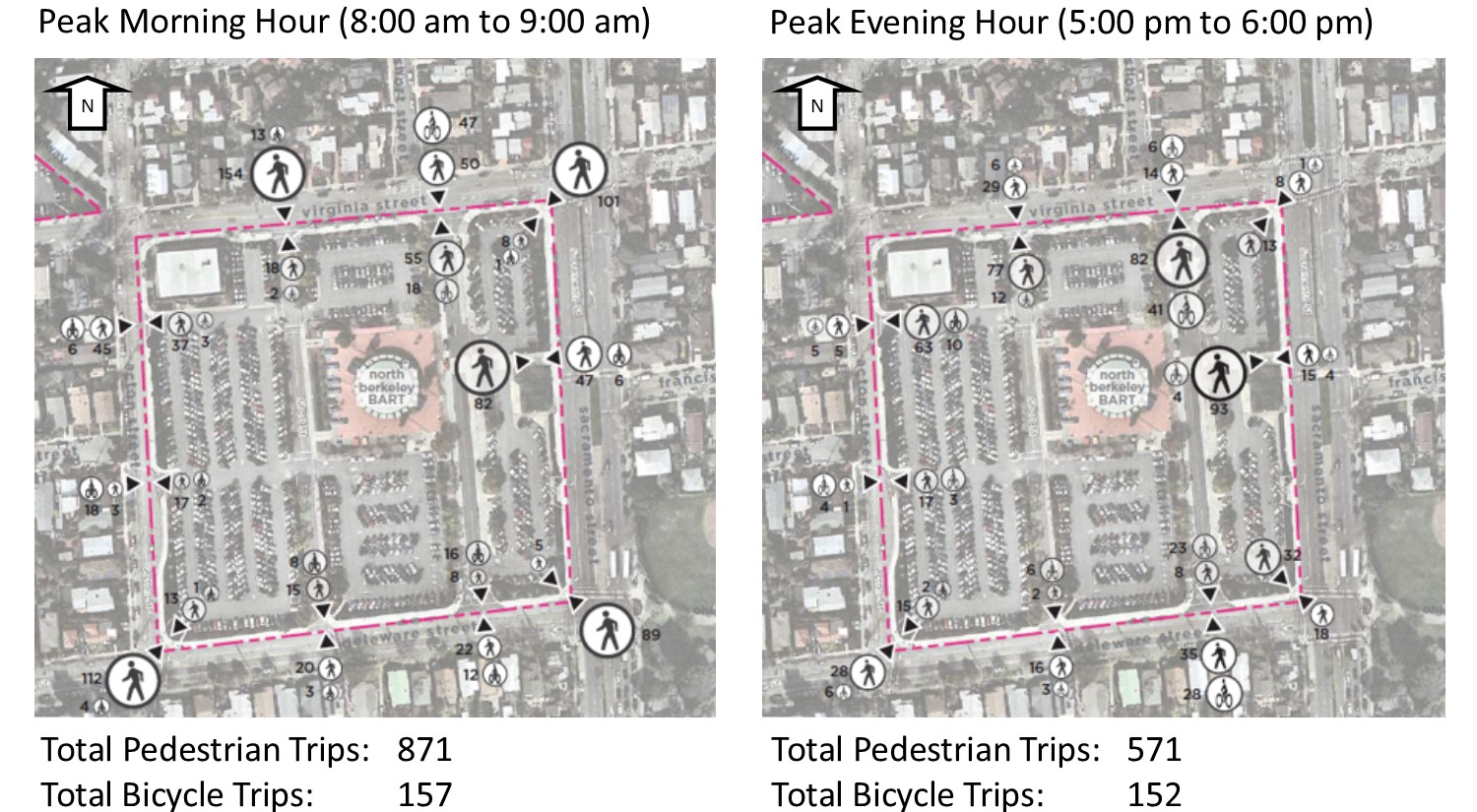 VEHICLE TRIPS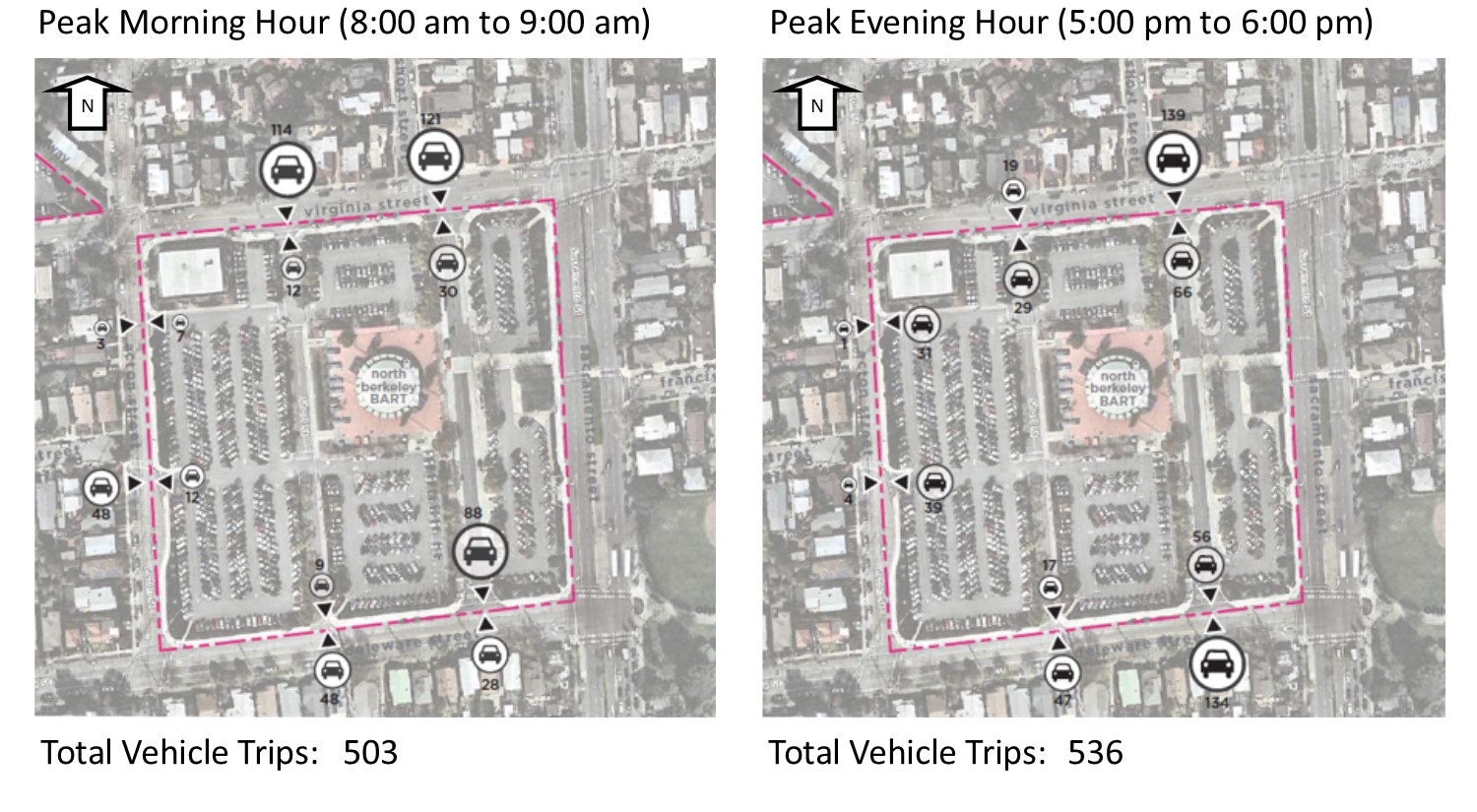 Our data taught us that most people, regardless of mode, arrive/leave the station through a small portion of the station area on the east side, where the station entrance is where the ground is level - i.e. there are no stairs (illustrated below).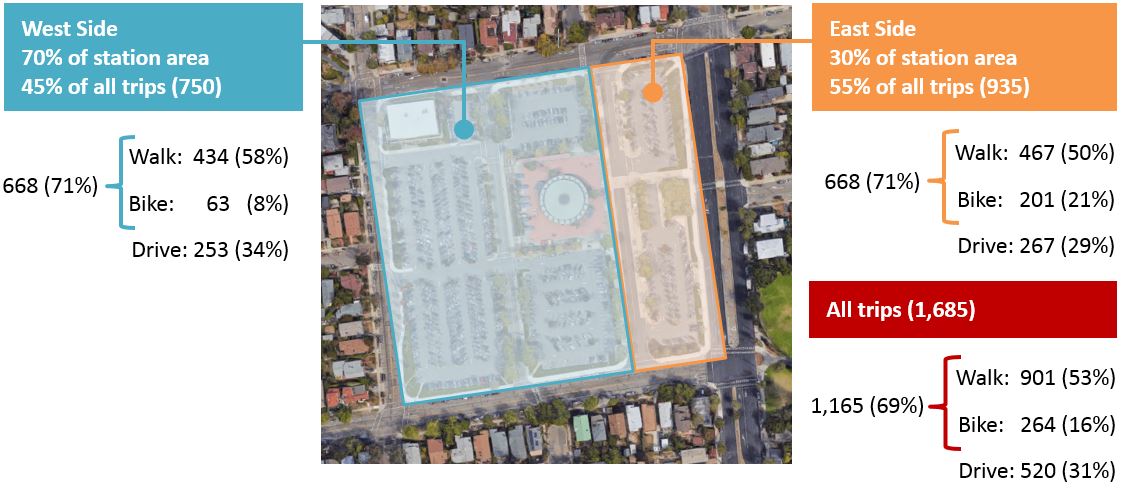 ---
DRAFT CONCEPTUAL DESIGN
The images below illustrate the DRAFT conceptual design for pedestrian and bicycle access improvements.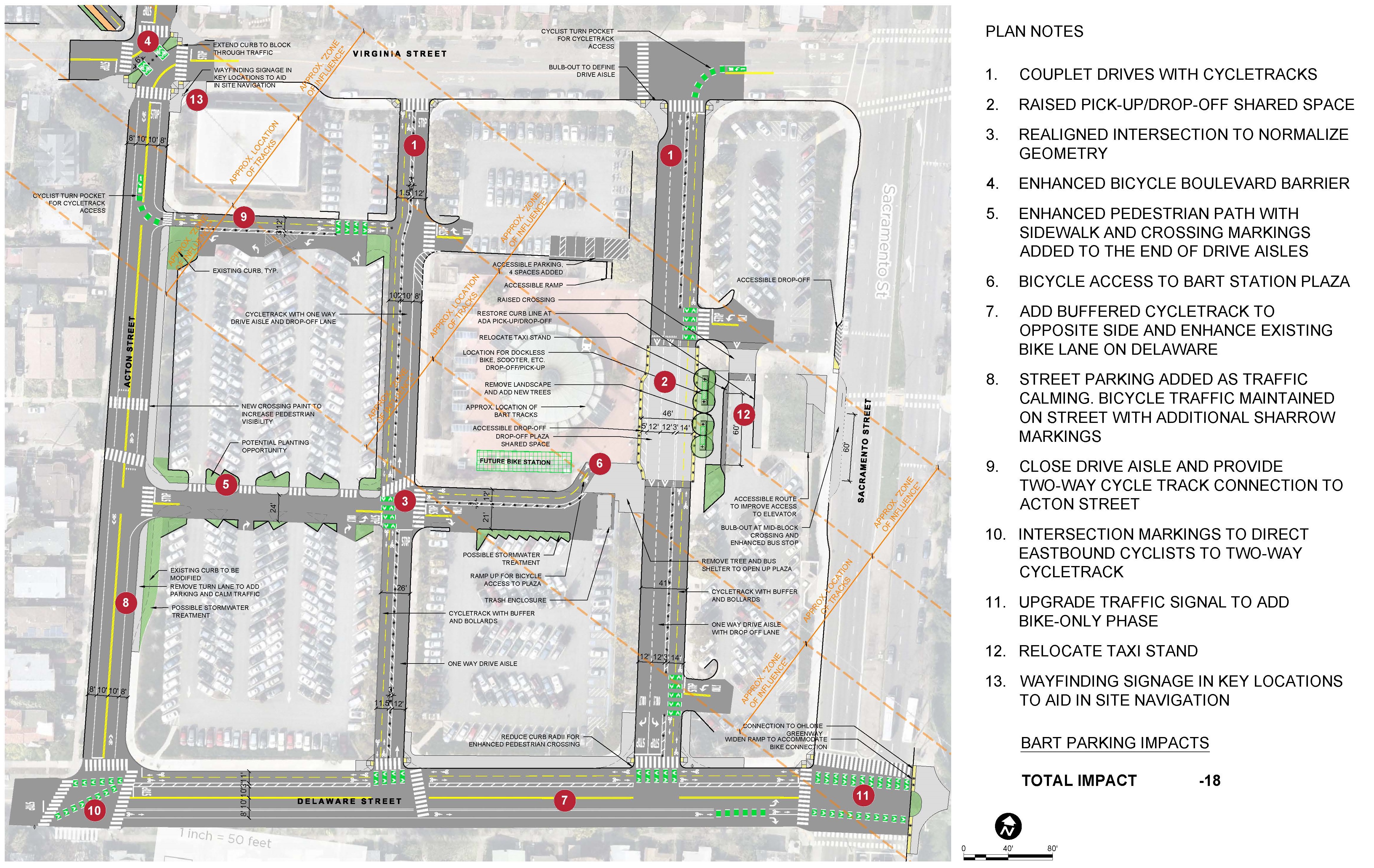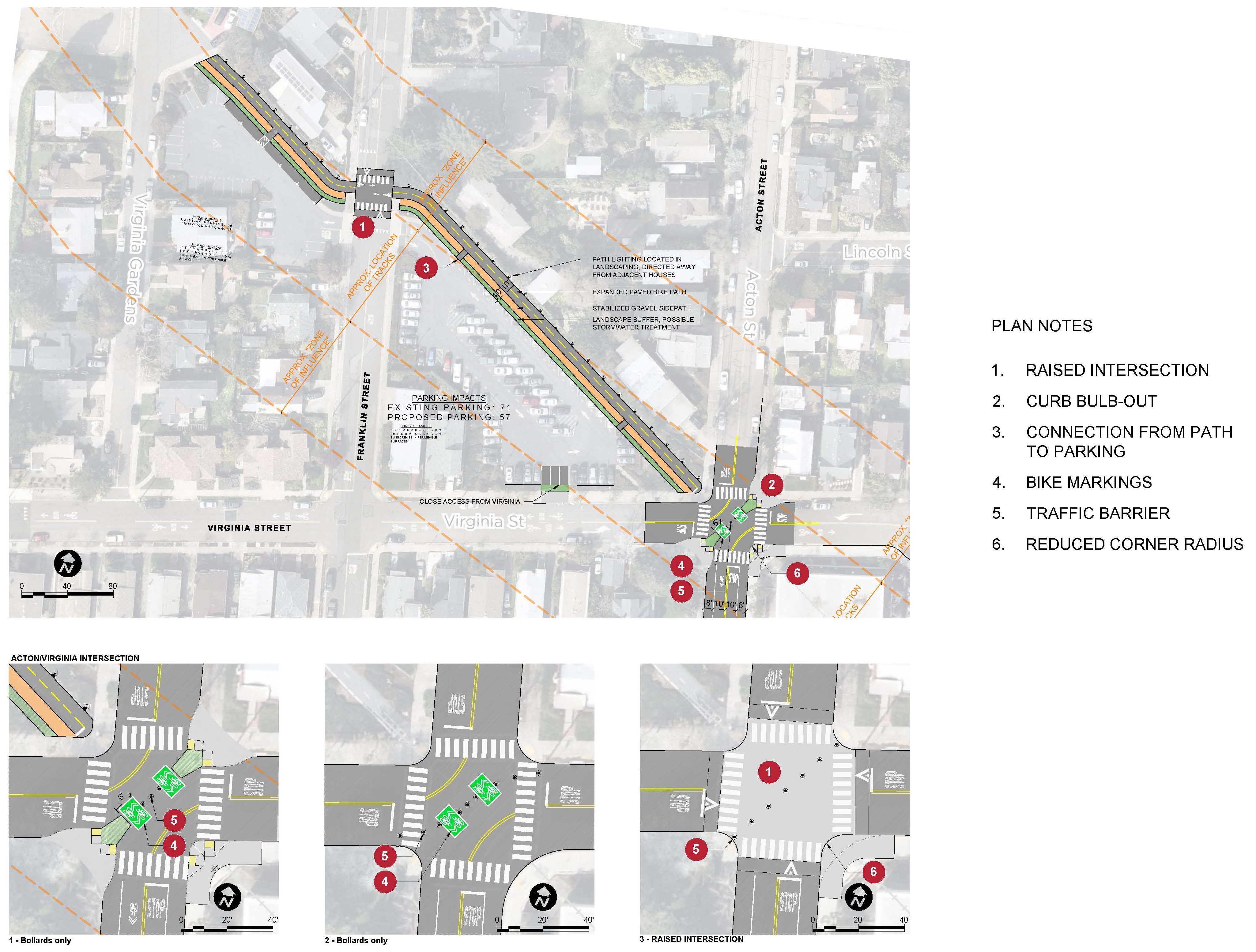 ---
FEEDBACK
We want to hear from you! Send us your comments by emailing NBerkeleyBikePed@bart.gov.
We will be at North Berkeley Station on 8/15/18 and 8/22/18 from 4:30 pm to 6:30 pm to talk about the DRAFT design.
---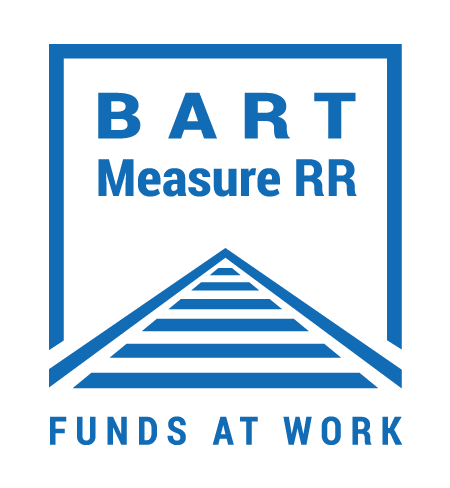 Project brought to you by voter-approved Measure RR funds.