Balboa Park Station Modernization Plan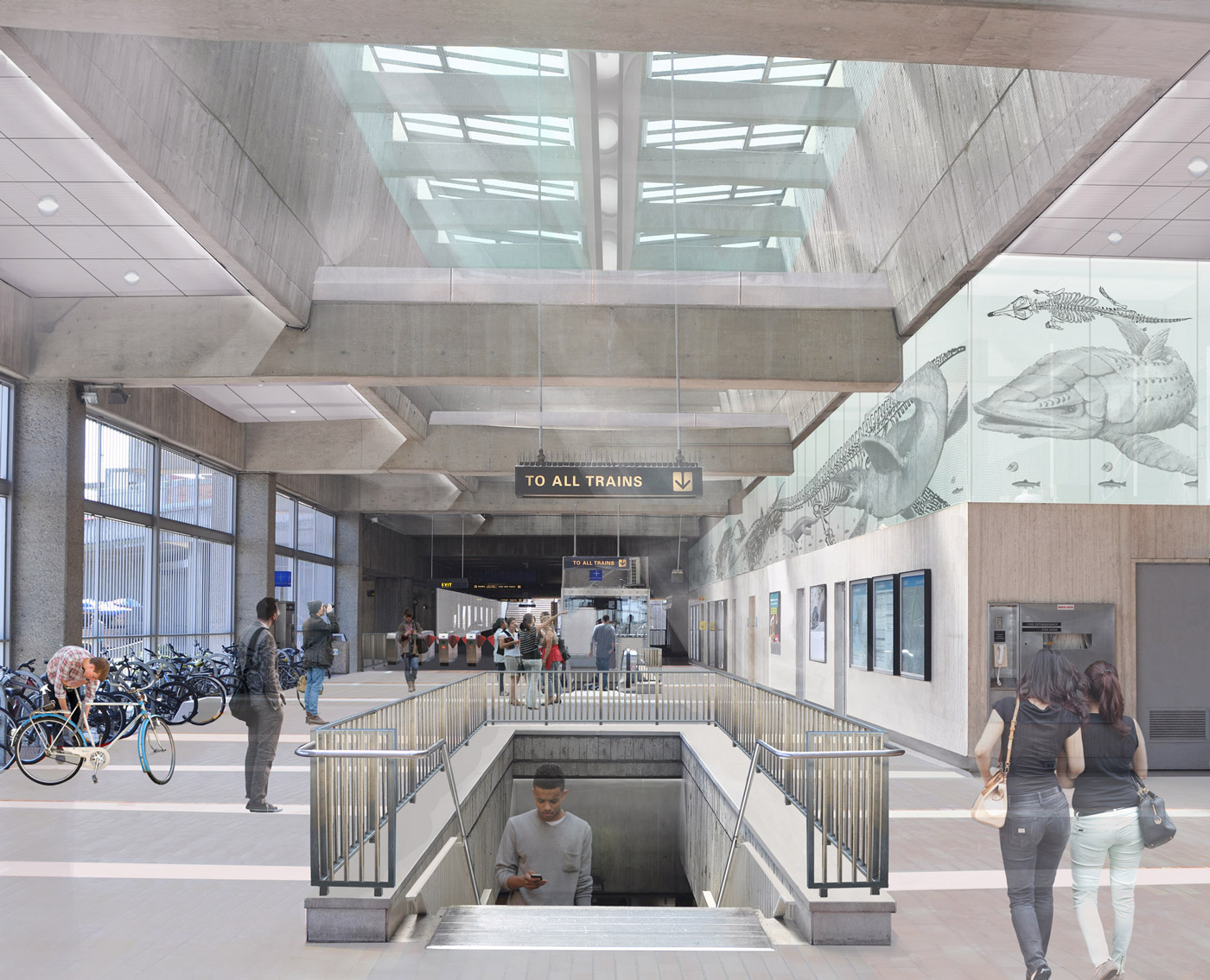 As part of our Station Modernization effort, BART is currently developing design and construction cost estimates for Balboa Park Station. The goal of the project is to develop and prioritize potential station improvements to upgrade and modernize the station's function, safety and security, capacity, sustainability, appearance, and improve the customer experience. BART is partnering with the City and the community to develop a station area vision that will inform the modernization work.
The Plan will position BART to partner and seek funding for implementation.
---
Project Status
BART is working with the Mayor's Office of Housing and Community Development, SFMTA and Mission Housing on the Upper Yard Affordable Housing Project and the passenger drop-off/plaza redesign. This team completed in-station and community engagement in Spring 2018, and is now advancing design into the next phase. Preferred concept plan and renderings are forthcoming.
BART and City staff are also closely coordinating on a number of station area initiatives including Geneva-San Jose Intersection Study, I-280 Interchange Modifications, and Geneva Car Barn.
---
Balboa Park Eastide Connection Project
BART is also currently working on the Balboa Park Eastside Connection project, which is a multi-agency project including BART, SFMTA and SFCTA that will improve accessibility, convenience, safety, and security at the station.
---
Project Details
Project Goals
Enhance Balboa Park Station to establish it as an inviting public space and community hub

Modernize and update the physical condition of the station

Ensure that the station reflects BART's sustainability goals

Improve the station's access, capacity, and operations

Support neighborhood vision and integrate an improved Balboa Park Station with community priorities
As part of our Station Modernization effort, BART is currently developing a comprehensive vision for this station as a gateway station. The goal of the project is develop a comprehensive vision to upgrade and modernize the station. The Vision is to modernize the station so that it demonstrates BART's commitment to advancing transit ridership, improving the transit experience, enhancing the quality of life around the stations and meeting BART's needs for the future. The station modernization revolves around the themes of:
Vibrancy – Reflect the energy of the surrounding community and enhance the station's existing strengths
Connectivity – Strengthen multi-modal and universal access to the station and promote a safe and comfortable customer experience
Sustainability – Incorporate sustainable materials and technologies into the station to increase the life-cycle value of the station's infrastructure and to conserve natural resources and protect the public investment
The improvements focus on increasing safety, capacity, sustainability, appearance, and enhancing the customer experience. In developing potential improvements for the station, BART has undertaken a planning process to:
Identify existing station deficiencies

Consider impacts of development and growth on station ridership

Understand future access, capacity and operational issues

Consider art & place-making improvements

Coordinate conversation with stakeholders

Engage the community to help identify and prioritize improvements
---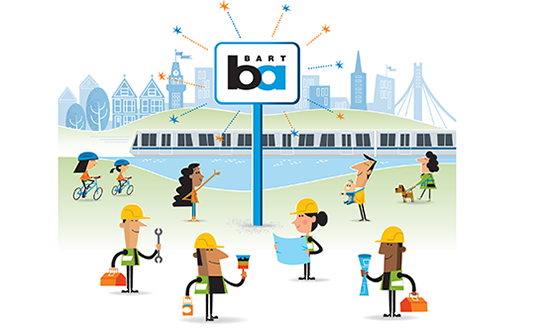 If you need language assistance services, please call 510-464-6752.
Si necesita servicios de asistencia de idiomas, llame al 510-464-6752.
如需語言協助服務,請致電 510-464-6752.
Nếu quý vị cần ðược giúp ðỡ về ngôn ngữ, xin vui lòng gọi số 510-464-6752.
통역이 필요하신 분은, 510-464-6752로 문의하십시오.
Kung kailangan mo ang tulong ng mga serbisyo ng wika, paki tawagan ang (510) 464-6752.