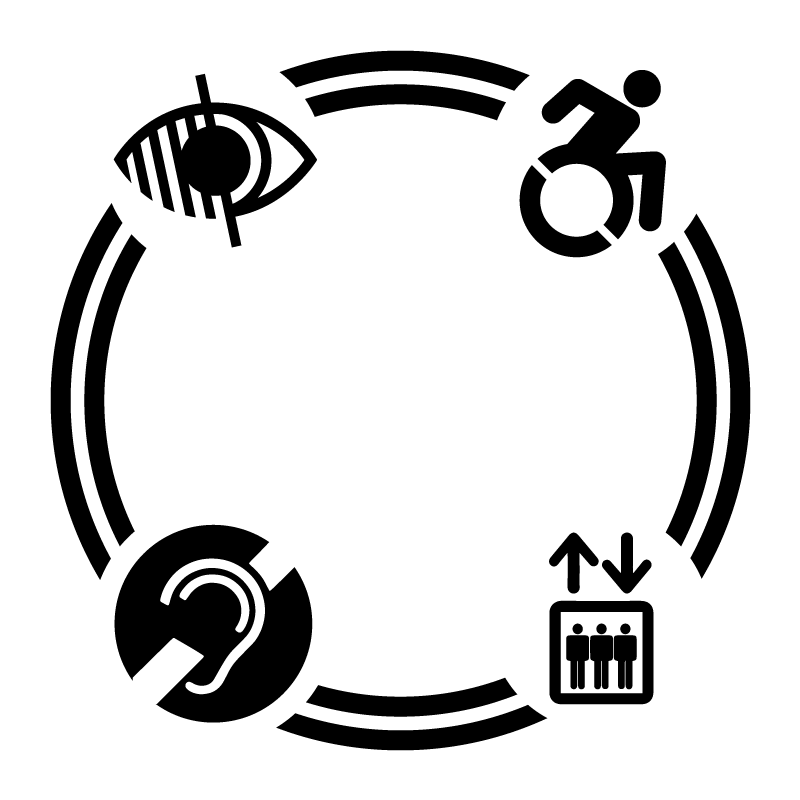 BART is committed to complying with all Federal Americans with Disabilities (ADA) regulations as well as the State of California accessibility requirements. If you have any questions or concerns about accessibility issues, please visit the accessibility contacts page and contact the appropriate person here at BART, or at one of our partner agencies, for resolution.

---
Here are some key features to make it easier for seniors and persons with disabilities to use BART.
ACCESS OVERVIEW
This section provides reference information about all of BART's accessible services.
LOW VISION OR BLIND
HARD OF HEARING OR DEAF
WHEELCHAIR OR LIMITED MOBILITY
ELEVATOR LOCATIONS/ACCESSIBILITY PATHWAYS
---
REASONABLE MODIFICATION REQUESTS
BART is committed to making reasonable modifications to its policies, practices and procedures to ensure that BART services are accessible to everyone.
You may make a request by phone, email, fax or mail. Please contact the Manager of Customer Access and Accessibility:
| | |
| --- | --- |
| | Bob Franklin |
| | BART Department Manager, Customer Access and Accessibility |
| | 300 Lakeside Drive, 16th floor, Oakland, CA 94604 |
| | Phone: (510) 464-6133, Fax: (510) 464-6143, TDD/TTY: (510) 839-2220 |
| | Email: bfrankl@bart.gov |
Reasonable Modifications may also be made by printing and submitting the attached form: Request Form.doc
Reasonable Modification Request and ADA Violation Complaint Procedure
Any person who wishes to file a complaint regarding a request for Reasonable Modification or alleging any action by BART prohibited by the Americans with Disabilities Act (ADA) regulations found at 49 CFR Parts 27, 37, 38, and 39, may file a written complaint with the San Francisco Bay Area Rapid Transit District (BART). Complaint Form: complaint.doc
If you need assistance in making the request or completing the request form, BART staff will provide assistance. If requested BART will provide a language or sign interpreter. Please contact Bob Franklin, Department Manager, Customer Access and Accessibility at the contact information provided above for assistance.