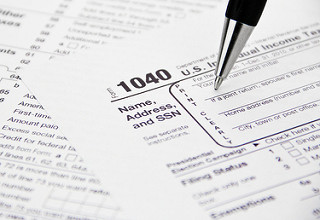 Commuter tax benefits for public transportation have been increased for the 2016 tax year, so now you can save even more by taking BART.
HOW IT WORKS

The Federal tax code allows the use of tax-free dollars to pay for transit commuting and parking costs through employer-sponsored programs. Commuter tax benefits are regulated by the Internal Revenue Code, Section 132(f)—Qualified Transportation Fringe. For the 2016 taxable year, the tax code allows tax-free transportation fringe benefits of up to $255 per month per employee for transit expenses and up to $255 per month for qualified parking (including parking at BART stations.) Qualified parking is defined as parking at or near an employer's worksite, or at a facility from which employee commutes via transit, vanpool or carpool). Commuters can receive both the transit and parking benefits.
Companies can offer:
A tax-free employer-paid subsidy
A pre-tax employee-paid payroll deduction
A combination of both of the above.
Note: Bay Area employers with 50 or more employees are now required to register and offer commuter benefits to their employees in order to comply with the Bay Area Commuter Benefits Program. Please visit www.511.org or call 511 and say "Commuter Benefits". All programs are run through employers, not through BART, so please contact your employer to see what options are available.
Employee Savings
Employees who set aside income on a pre-tax basis for a qualified transportation fringe benefit do not pay federal income or payroll taxes on the income set aside. For example, if you have a combined (local, state, federal) tax rate of 40% and spend $130 per month on BART fares, you will save more than $600 per year. Qualified parking adds even more savings.
If an employer chooses instead to subsidize the benefit it is actually more valuable than an equivalent raise because of the tax advantages (for example, if a subsidy of $190 is offered, this equals roughly $317 in taxable income).
Employer Savings
Providing pre-tax commuter tax benefits to employees can save payroll taxes for employers. The value of the benefit paid to employees is considered a tax-free transportation fringe benefit and not wage or salary compensation, therefore, payroll taxes do not apply. Employers can save roughly 7.5% in payroll taxes (including FICA, SUI, SDI and city taxes) on the amount employees set aside. If the employer chooses to offer the benefit in addition to the employee's monthly salary, giving an employee $255 in transit benefits is less expensive for an employer than increasing the employee's salary by $255.
Image via Flickr, Creative Commons license by www.seniorliving.org