Sustainability at BART is both what BART does and how BART does it
What BART Does: BART carries approximately 430,000 passengers on a typical weekday. During peak periods, BART transports more people from the East Bay to San Francisco than the Bay Bridge. BART's daily riders save nearly 140,000 gallons of gas and directly reduce CO2e emissions by 2.7 million pounds per weekday.
BART makes possible dense, mixed land-use patterns, contributing to places where people can rely less on cars for their daily needs. The compact, walkable communities made possible by BART support healthy lifestyles, and also reduce transportation costs for its riders.
How BART Does It: BART is committed to advancing regional sustainability by providing safe, affordable, equitable, and environmentally-friendly transit to move people to jobs, recreation and services. BART incorporates cost-effective sustainability through fulfillment of the goals found in the Sustainability Policy.
---
What's New: Electric Vehicle Charging at Warm Springs Stations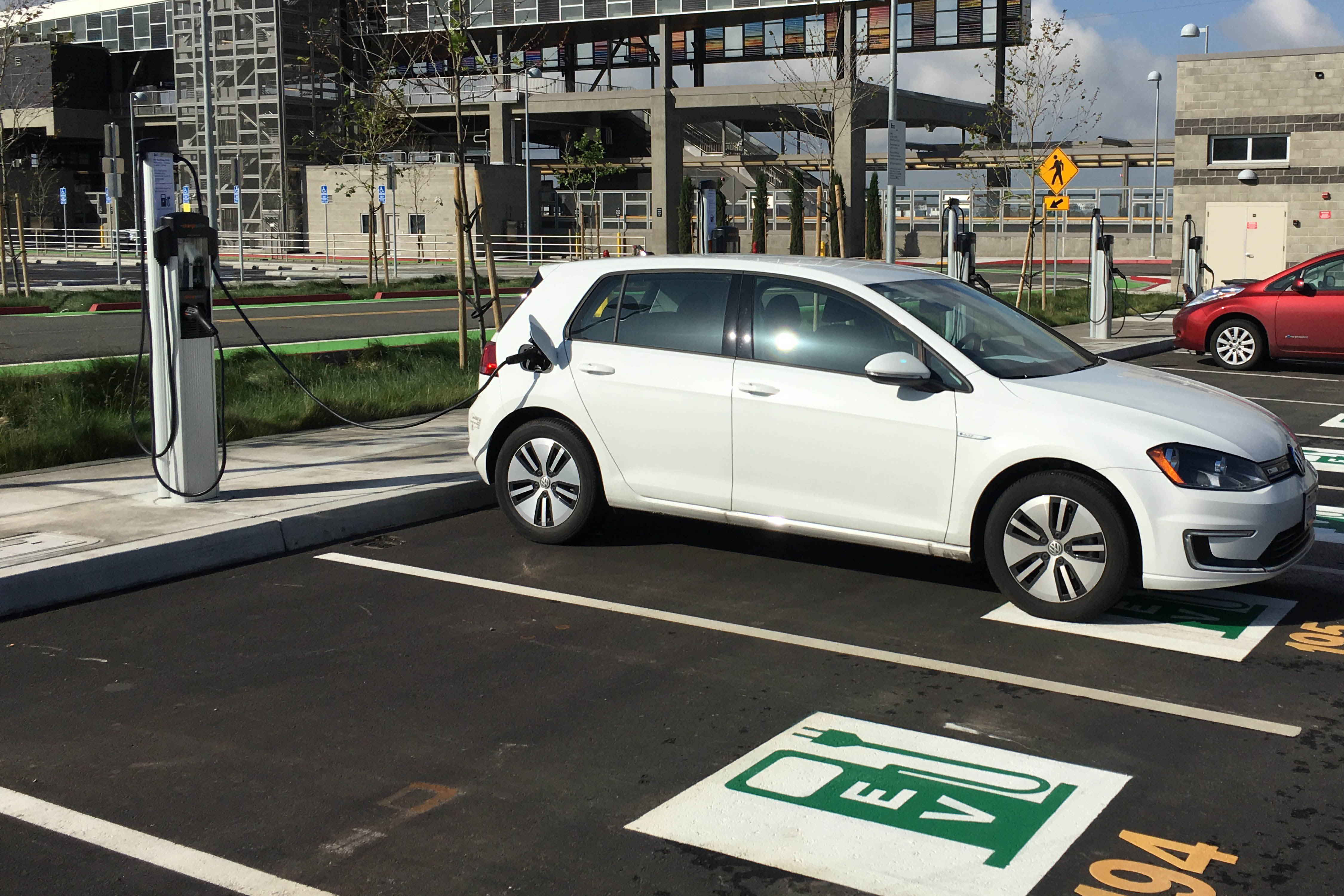 As BART continues to grow so will our use of renewable energy. The recently opened Warm Springs Station has a 512kW on-site solar system that powers the station and the electric vehicle (EV) chargers. The system produces enough energy to power approximately 100 homes.
Warm Springs is the first BART station with EV charging stations. There are 42 Level 2 charging stations available for BART riders. The EV charging stations are part of a pilot and will be studied and monitored to assess their use and effectiveness. The study will determine how EV charging may be integrated into BART's parking portfolio in the future.