ANNOUNCEMENTS!
The Muni platform and the eastside walkway are completed and open to our customers. The next phase of the project will be to deck the east side of station in the paid area that will allow BART to replace the existing glass canopy with a new headhouse. Next up: new wayfinding signage and real time information monitors this summer!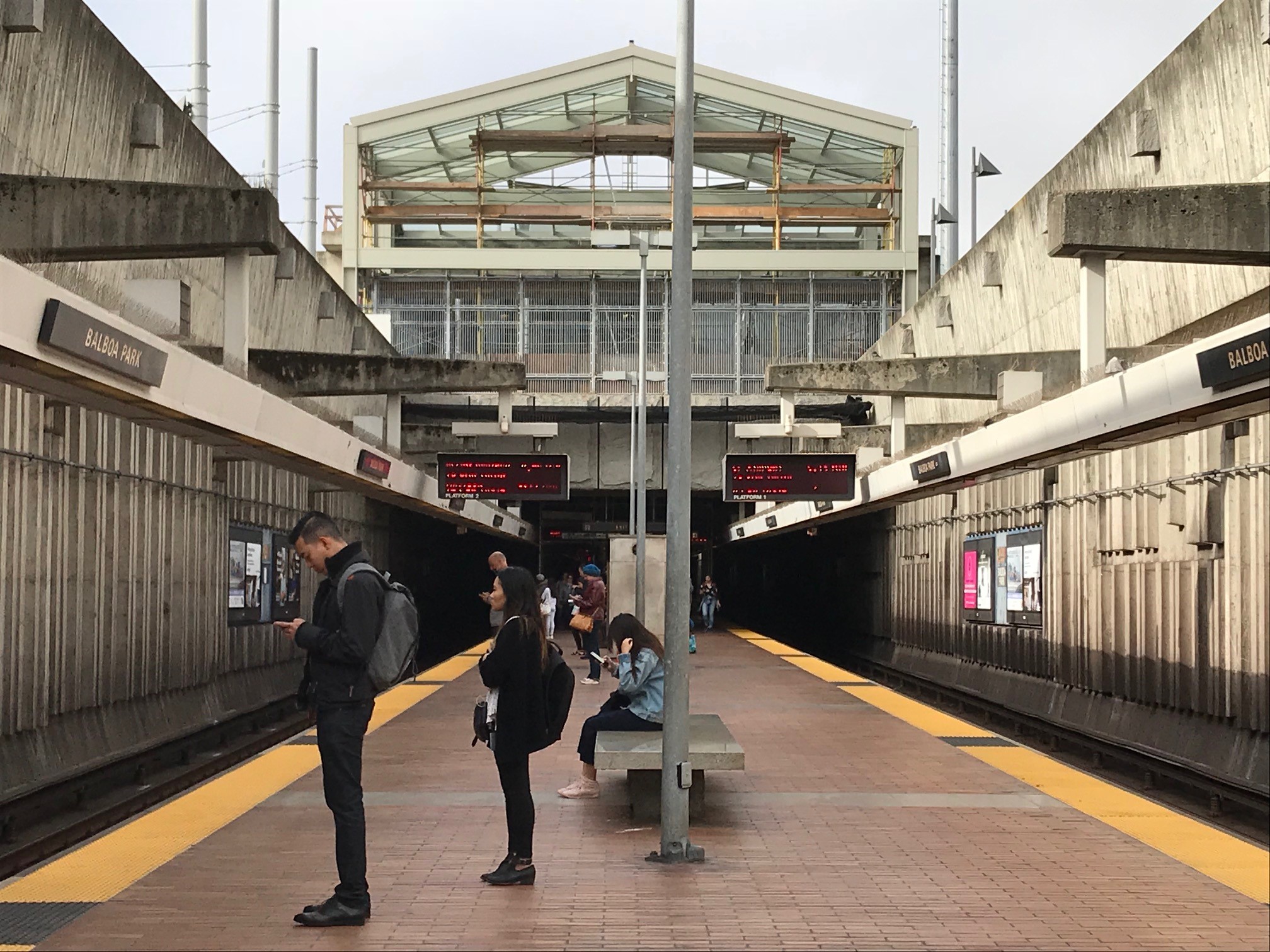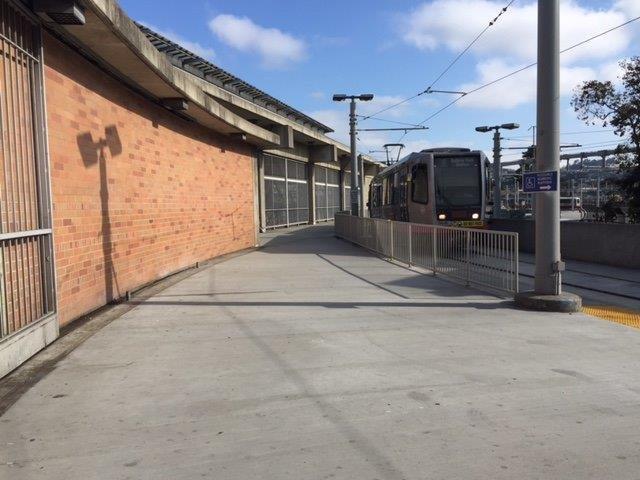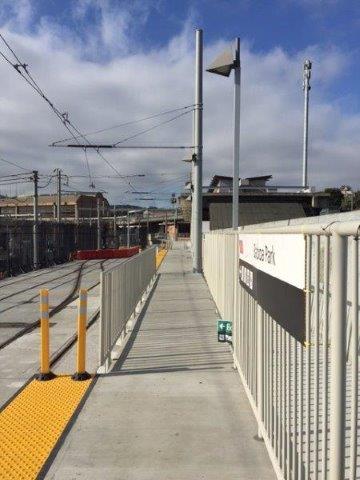 Balboa Park Phase 2 Eastside Project
Objectives: Enhance accessibility, convenience, visibility + sightlines, safety + security, and placemaking
Multi-agency coordination with BART, SFMTA + SFCTA
Description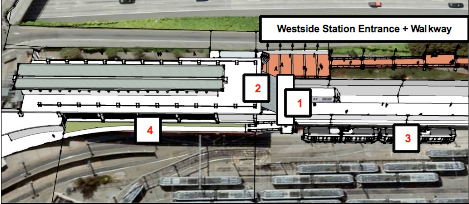 1. Accessible, structurally reinforced pathway from the completed Westside Project over the concrete planter
2. New Eastside deck and head house structure
3. New accessible pathway to Muni Metro key stop
4. Elevated accessible pathway and continuous railing to the existing station entrance, as well as a new entrance by the BART ticket vending machines/faregates.
5. Interior upgrades also included: clerestory glass panels, LED lighting and bird deterrent
* NOTE: A separate wayfinding project has been awarded, and will start construction this summer.
Schedule
Currently in the construction phase. Completion in 2018.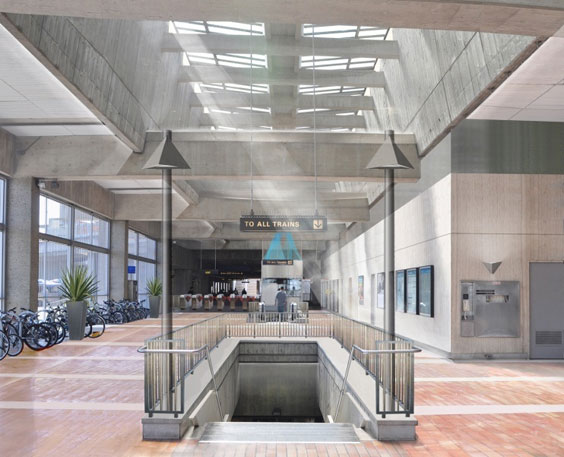 Balboa Park Station Modernization Plan
BART is currently advancing concept design as part of the Station Modernization Program, which will invest resources into the existing core stations and surrounding areas to support transit ridership and enhance the quality of life around the stations. Next Steps - community and customer engagement in Spring 2018 and completion of the Modernization Plan in Summer 2018.
As part of our Station Modernization effort. BART is currently developing design and construction cost estimates for Balboa Park Station. The goal of the project is to develop and prioritize potential station improvements to upgrade and modernize the station's function, safety and security, capacity, sustainability, appearance, and improve the customer experience. BART is also partnering with the City to identify plaza improvements to support the Upper Yard Affordable Housing Project.
The Plan will position BART to partner and seek funding for implementation.
More information on Balboa Park Modernization Planning at www.bart.gov/balboapark
---
Please Contact Tim Chan (tchan1@bart.gov) with any questions or comments.
If you need language assistance services, please call 510-464-6752. 若您需要语言帮助服务,请拨电: 510-464-6752。Si usted necesita algún servicio de asistencia de lenguaje, por favor llame al 510-464-6752.