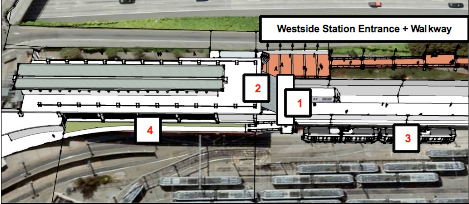 Background
Objectives: Enhance accessibility, convenience, visibility + sightlines, safety + security, and placemaking
Multi-agency coordination with BART, SFMTA + SFCTA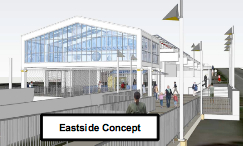 Description
1. Accessible, structurally reinforced pathway from the completed Westside Project over the concrete planter
2. New Eastside deck and head house structure
3. New accessible pathway – with relocated utility poles - to Muni Metro key stop
4. Elevated accessible pathway and continuous railing to the existing station entrance, as well as a new entrance by the BART ticket vending machines/faregates.
5. Potential interior upgrades: clerestory glass panels, travertine panels, pigeon netting, and enhanced lighting.
Funding
Cost Estimate = $10.5M
Sources: Prop 1B, Lifeline + Prop K
Schedule
Design/Engineering Underway
Coordinated with SFMTA Green Yard Rail Replacement Project
Final Design in Winter 2014
Construction in 2014/2015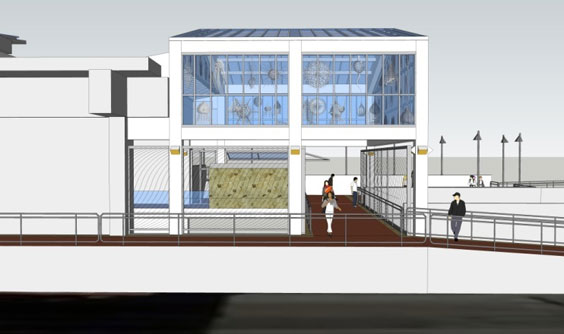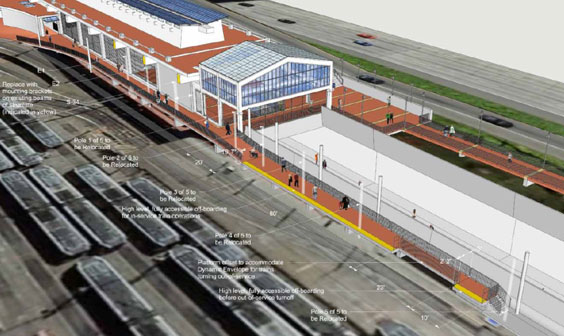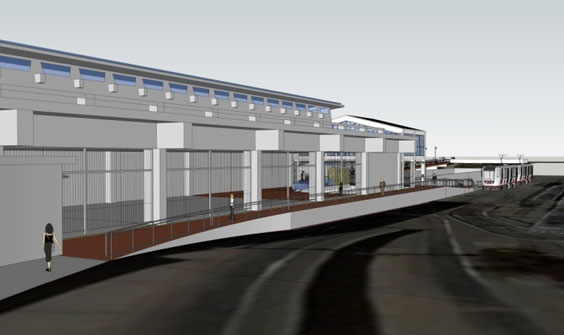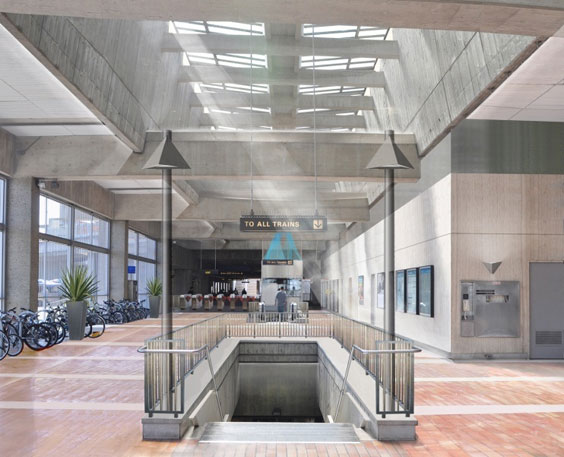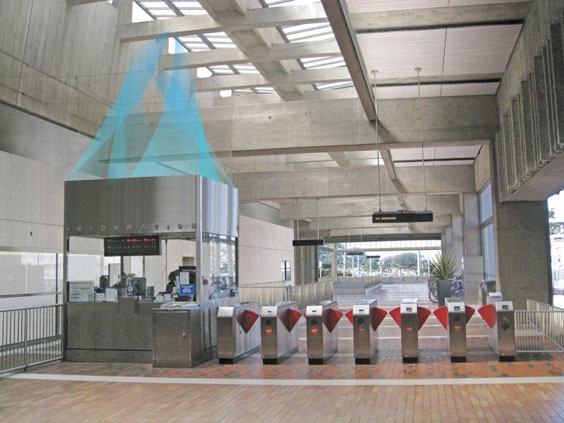 Information is preliminary and may be subject to refinement. Revised May 21, 2013
Last Updated: June 24, 2013