Teens can beat summer boredom with fun destinations and activities accessible by transit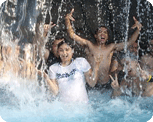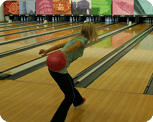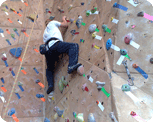 By Hong Ho
BART Marketing Intern
It's the middle of summer, with an economic slowdown that's making it tougher than ever for teens to find jobs. With no school, little pocket money and lots of time on their hands, young people are looking for fun and productive things to do this summer. We've got a list of suggestions for activities and destinations that are easy to get to on BART and connecting transit, for every budget. Many are free or discounted; a few of the bigger-ticket items might take saving up for a while. No car? No problem! (Note: Destinations may change hours, prices or other terms without notice. Please review the website for any event or destination before planning your trip to make sure everything is up to date.)

IDEAS FOR NATURE LOVERS
What: Take a Hike!
Where: There are many trails accessible by transit throughout the Bay Area. For one example, the Embarcadero BART station can be the start of an urban adventure along the shoreline to Crissy Field in San Francisco
How to get there: Use the BART QuickPlanner to plan your trip to Embarcadero BART or any other station
When: Anytime
Cost: Free
More info on different hiking trails: http://www.transitandtrails.org
What: Family-Friendly Bat Night
Where: Shadow Cliffs Regional Recreation Area, Pleasanton.
Address: 2500 Stanley Boulevard, Pleasanton, CA 94566
How to get there: From Dublin/ Pleasanton BART Station, take the WHEELS 10 bus towards East Avenue and Vasco Road and get off at Stanley and Recreation Area. Shadow Cliffs is about a five-minute walk from there.
When: Thursday, September 3, 2009. 6:30 p.m. to 8:30 p.m.
Cost: Free hike; the bus fare is $1 for adults
More info: http://www.baynature.org/events/
What: Golden Gate Park Bike and Skate
Where: San Francisco
Address: 3038 Fulton St, San Francisco, CA
How to get there: From the Civic Center BART Station catch the 21 Muni bus heading for Fulton and 8th Avenue and get off at 6th Avenue and Fulton Street. Plan your BART trip using the BART QuickPlanner and your connecting transit at www.511.org.
When: Check website for hours
Cost: $5 per hour for adults' mountain bike or $25 for the whole day and $3 per hour for kids' bike or $15 for the whole day. Skates are $5 an hour or $20 for the whole day. Inline skates are $6 per hour and $24 for the day. Rentals include safety gear.
More info: http://www.goldengateparkbikeandskate.com
IDEAS FOR SPORTS AND GAMING FANS
What: Oakland A's Double Play Wednesdays sponsored by BART
Where: Coliseum BART Station
How to get there: From BART Station, walk across pedestrian bridge to Coliseum
When: Wednesday home games: July 22 against Minnesota; August 5 against Texas
Cost: $2 tickets while supplies last; $1 hot dogs
More info: www.mybart.org
What: TILT arcade
Where: San Francisco Shopping Center
Address: 101 4th St, San Francisco, CA 94199
How to get there: Powell Street BART station, then walk to San Francisco Shopping Center
When: Check website for hours
Cost: Monday and Wednesday-Friday it is $20 for 2 hours and $15 for one hour; Tuesday it is $10 for 2 hours. Saturday and Sunday it is also $10 for 2 hours but only before 4 p.m. To ask about other discounts that may be available, call (415) 979-9163
Review: http://www.yelp.com/biz/tilt-san-francisco
What: Mission Cliffs Climbing and Fitness
Where: San Francisco – Mission neighborhood
Address: 2295 Harrison St., San Francisco, CA 94110
How to get there: From the 16th Street Mission BART Station, walk down Harrison Street. It is about a 15-minute walk from BART.
When: Monday, Wednesday, and Friday, open 6:30 a.m. to 10:00 p.m. Tuesday and Thursday, open 6:30 a.m. to 11:00 p.m. Saturday and Sunday, 9 a.m. to 7:00 p.m.
Cost: Day passes for weekdays after 3 p.m. and weekends are $18. Day passes for weekdays before 3 p.m. are $10 each. Visit website for info on special discount days.
More Info: http://www.touchstoneclimbing.com/mc.html
What: Yerba Buena Ice Skating and Bowling Center
Where: San Francisco (SOMA neighborhood)
Address: 750 Folsom St., San Francisco, CA 94107-1276
How to get there: From the Powell Street BART Station, walk on Market Street toward 4th Street. Turn right on 4th Street to Folsom.
When: Check website for hours.
Cost: From $4.50 to $45.00, depending on age, day of week and time of day for bowling. And for skating it is between $5.50 to $11.00 depending on age, and rentals. More detail on website.
More info: http://www.skatebowl.com/
What: LeMans Karting go-cart racing
Where: Fremont
Address: 45957 Hotchkiss Street (between Boggs Avenue and Brown Road) Fremont, CA 94539
How to get there: From the Fremont BART Station, take the 215 AC Transit bus heading for Osgood Road and get off at Warm Springs Boulevard and Corporate Way.
When: Check website for hours
Cost: Pricing begins at $10 student discount practice session, with $15 annual membership. Pricing for other packages varies; see website for details.
More Info: www.lemanskarting.com

What: Castro Valley Golden Tee Golfland mini-golf and arcade
Where: Castro Valley
Address: 2533 Castro Valley Blvd., Castro Valley, CA 94546
How to get there: From the Castro Valley BART station, about a 15-minute walk. Visit website for map.
When: See website for hours
Cost: Adult tickets (12 years and up) are $8.50 each; child tickets are $7.50 each. Replay tickets are just $3.00 each on the same day. Discount on Monday after 6 p.m. is $8.50 for two tickets.
More info: http://www.golfland.com/castrovalley/
IDEAS FOR ARTS AND CULTURE LOVERS
What: Kin-Yoobi Con 2009 anime conference
Where: Chabot College
Address: 25555 Hesperian Boulevard Hayward, California 94545
How to get there: From the Bay Fair BART Station, take the 97 AC Transit bus and get off at Hesperian Boulevard and Depot Road
When: 9 a.m. to 9 p.m. on August 8, 2009
Cost: $15
What: The Crucible's Fire Festival
Where: West Oakland
Address: 2020 Engineer Rd, Oakland, CA 94607
How to get there: Crucible operates shuttle from West Oakland BART Station; see Crucible website for details
When: July 15-18.
Cost: $25 for youth and adults it is $35 on Wednesday; add $5 more for each day after Wednesday. Visit www.mybart.org for additional discounts.
More Info: http://thecrucible.org/events/fire-arts-festival
What: San Francisco Museum of Modern Art
Where: San Francisco
Address: 151 Third Street (between Mission and Howard), San Francisco CA 94103
Free days: Every first Tuesday of the month; they also have half-priced Thursday afternoon hours. You can also get a discount at www.mybart.org
Events: ongoing are "Matisse and Beyond," "The Studio Sessions," and "The Rooftop Garden." Special exhibits this summer include "Georgia O'Keeffe and Ansel Adams: Natural Affinities," which runs through Sept. 7, and "Looking in: Robert Frank's 'The Americans,'" which runs through Aug. 23. Read more about the special exhibits.
More Info: http://www.sfmoma.org/
What: Academy of Sciences
Where: San Francisco
Free days: Every third Wednesday of the month (Wachovia Wednesday), on a first-come, first-served basis until 4 p.m. After 4 p.m., regular fees apply.
Events: Ongoing events are "From Earth to the Universe," "Coral Reef Dives," "Penguin Feedings," "Swamp Talk" and "Lagoon Feedings."
More Info: http://www.calacademy.org/
What: Stern Grove/SF Symphony
Where: San Francisco
Free days: July 9-11, July 16-18, July 23 & 24 at 8 p.m. in Davies Symphony Hall; July 12 at 2 p.m. also in Davies Symphony Hall; and July 19 at 2 p.m. in Dolores Park
More Info: http://www.sterngrove.org/
What: San Francisco Mime Troupe
Where: All over the Bay Area
How to get there: Plan a trip on www.bart.gov and www.511.org
When: Check website for schedule
Cost: Most are free
More Info: http://www.sfmt.org/index.php
IDEAS FOR A SPECIAL OCCASION - THEME PARKS
What: Six Flags Discovery Kingdom
Where: Vallejo
How to get there: Vallejo BartLink offers transportation to Six Flags Discovery Kingdom from El Cerrito Del Norte BART station. Call BART at 510-236-2278 (for train information) or BartLink at 707-648-4666 (the shuttle runs every thirty minutes). No Sunday service.
When: Park hours at http://www.sixflags.com/discoverykingdom/info/parkinfo.aspx
Cost: Online purchase admission special is $29.99; check website for other possible discounts.
More info: http://www.sixflags.com/discoverykingdom/
What: Waterworld
Where: Concord
How to get there: From the Concord BART Station, the 20W Splash Direct Bus runs directly to the park through August 23. Visit cccta.org or call 925-676-7500 for 20W Splash Schedule and information.
When: Park hours' info at: http://www.waterworldcalifornia.com
Cost: General admission is $29.99; check website for possible discounts
More info: http://www.waterworldcalifornia.com/
IDEAS TO GIVE BACK AND DO GOOD

Volunteering is a rewarding way to spend your time this summer. It can help your community and also build leadership and other skills. Here is just one example; check for others in your neighborhood through schools, community centers, churches and other organizations, or try calling 1-800-VOLUNTEER and entering your zip code, or visiting www.1800volunteer.org.
What: Chaparral House (Nursing Home)
Where: 1309 Allston Way, Berkeley, CA 94702
How to get there: From the North Berkeley BART station just walk on Allston Way and you will arrive there in about 12 minutes
More Info: http://www.chaparralhouse.org/
If Interested: Call Mr. Kim Larsen, Volunteer Coordinator, at (510) 848-8774 x. 107 or email him at chaparralhouse@gmail.com
Do you have other ideas for things teens can do in the summer that are easy to get to on BART? Drop us a line at webadmin@bart.gov with the details and we will consider them for our list.
Photo credits, top of this page: Waterworld photo by besighyawn, bowling photo by kurafire and rock climbing photo by M Skaffari

.