BART Board makes two key personnel appointments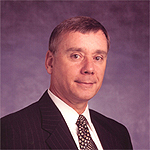 Sherwood Wakeman
The BART Board of Directors made two key personnel appointments today. The Board voted 6-3 today to appoint a man who retired in July 2007 as BART's General Counsel to be the agency's Interim General Manager. Sherwood Wakeman will begin as the Interim General Manager on April 23, 2011, the day after BART General Manager Dorothy Dugger's resignation becomes effective.
"Mr. Wakeman has complete integrity and a love for BART and will capably guide the agency until a permanent general manager is appointed," BART Board President Bob Franklin said.
Wakeman has a long history with BART. He started with the agency in 1973 as an attorney shortly after train service began. In May of 1987, he became the agency's General Counsel. Wakeman twice served as Interim General Manager during his 34-year tenure at BART.
"It was important to appoint someone who was outside of, yet familiar with, BART on an interim basis only, to provide stability to the organization during the transition and to not offer a future candidate for the permanent position the unfair advantage of incumbency," BART Board Member Joel Keller said.
"Sherwood has served two previous times as interim general manager, so I have seen firsthand how effective he is in this role," BART Board Member Tom Blalock said. "He also has the experience of working for 31 different directors during his tenure as the Board appointed General Counsel."
The Board approved a salary of $160/hour for Wakeman.
Board Also Appoints Independent Police Auditor
The Board also voted unanimously today to appoint Mark T. Smith as the District's first-ever Independent Police Auditor. Smith's office will provide independent oversight of the BART Police Department by:
Reviewing, recommending and monitoring the implementation of changes to police policies, procedures & practices
Receiving citizen allegations of on-duty police misconduct
Participating in recommending appropriate disciplinary action
Coordinating the activities of the recently appointed 11-member Citizen Review Board
"We promised the public that we would improve our policing services," BART Board Member Lynette Sweet said. "The appointment of an Independent Police Auditor is further proof that we are delivering on our commitments." Director Sweet chairs the Board's Police Department Review Committee.
Smith comes to BART after serving as the First Deputy Chief Administrator of Chicago's Independent Police Review Authority (IPRA) since January 2009. Prior to joining IPRA, Smith was a Special Investigator for the Los Angeles Police Commission's Office of Inspector General. Smith received his bachelor's degree from the University of California at Berkeley and his law degree from the University of California at Los Angeles School of Law.
Smith's first day on the job is still undetermined.
Updated: Apr. 18, 2011 8:26 pm