Grace Crunican is selected as BART's new General Manager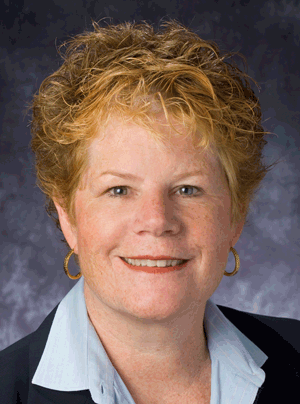 Grace Crunican
Transportation professional Grace Crunican is taking over as the new BART General Manager. Crunican (prounounced: Krun-i-can) was appointed today, Wednesday, August 31, 2011, at a Special Board meeting, ending a nationwide search for the next General Manager of the Bay Area's premiere public transportation system.
"The Board selected Ms. Crunican because of her 32 years of experience in the public transportation industry," BART Board President Bob Franklin said. "She brings a transparent and inclusive approach, ideal qualities to lead the BART organization in providing safe and reliable transportation service for its passengers and the communities of the Bay Area."
"I believe any endeavor is stronger through partnerships," Crunican said. "I will work to build those partnerships from the first day of my job. This includes reaching out to BART's customers, the communities BART serves, employees and other stakeholders. As BART's General Manager, I will coordinate with other regional transit agencies, planning and funding organizations, our partners at the local, regional, state and federal level to enhance the services we provide daily."
Crunican's Achievements

Crunican is BART's ninth General Manager. She holds a solid background in transportation, which includes a history of successful strategies to secure and increase capital and transit funding.
As former Deputy Director and Capitol Project Manager for the City of Portland, Ore., Crunican increased its dedicated transportation funding from 23 to 55 percent. While working for the Federal Transit Administration as Deputy Administrator, Crunican negotiated 13 major New Start Rail Projects worth over $3 billion dollars. In Seattle in 2002, the Mayor of Seattle appointed Crunican to Director of Seattle's Department of Transportation, where she directed the process that successfully asked the voters for a $590 million investment in city road, bridge, sidewalk, and transit facilities in 2006. She then managed the selection and prioritization of the funded projects. Also in Seattle, Crunican helped with the citizen and business planning process, designed, financed and constructed a city streetcar line in four years which opened in 2007 with 48% private partnership.
"I look forward to securing the financial support needed for the BART's many capital projects," Crunican said. "This includes BART's rail vehicle replacement program, ongoing track and station maintenance and upgrades and the expansions proposed and underway."
In her new position, Crunican will oversee operating and capital budgets totaling $1.4 billion and lead the approximately 3,100 BART employees who serve about 350,000 riders each weekday with service at 44 stations in four counties.