Powell St. Station, gateway to San Francisco's world class shopping, to get a makeover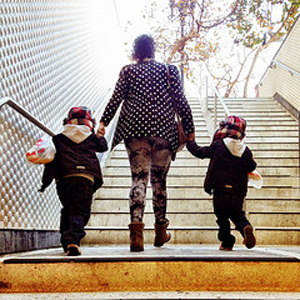 ***Take the online survey through Monday July 7.
As part of BART's Station Modernization Program, we are developing a comprehensive plan to help modernize and improve the station's function and enhance our customers' overall experience.
Join the conversation by attending one of our in-station open houses: Monday, June 30, from 4 pm to 7 pm and Tuesday, July 1, from 7 am to 10 am; or go to the project webpage to examine the proposed modernization plan and take an online survey that will help BART prioritize the improvements.
Powell St. Station is situated in the heart of San Francisco's crown jewel of shopping districts and offers both locals and visitors a wealth of activities: walking tours, innovative restaurants, theaters, art galleries, and unique shopping. This includes the Westfield San Francisco Centre and just a short walk away, Union Square, a vibrant and exciting destination.
Here is a sneak peek at some of the proposed station improvements:
General station cleanliness and upkeep
Upgraded escalator and elevators
Enhanced station wi-fi
Redesigned Hallidie Plaza
Brighter and more efficient LED lighting
Upgraded signage and information kiosks
Improved access for people with disabilities
Bicycle parking within the station
Increased safety and security
Want to see more? Join us at an in-station open house or go to www.bart.gov/Powell to read the proposed modernization plan and fill out a survey.
Photo of riders exiting Powell St. Station by Doctor Popular via Flickr Creative Commons