BART holds massive toy drive benefiting League of Volunteers
The spirit of giving is alive and well at BART this holiday season, where this year's toy drive again proved wildly successful in helping Bay Area kids receive books and toys. The drive was held between Nov. 30 and Dec. 16, and all items will go to benefit the Newark League of Volunteers (LOV).
"The annual toy drive has become a cherished tradition at BART," said BART Board Member Tom Blalock. "The overwhelming generosity of our employees and the happiness on these kids' faces is something I look forward to every year, and this year has seen an incredible outpouring of support."
From the train yards to the shops to the station agent booths, it was all hands on deck to get as many items as possible in before the deadline so they could be given to local charities.
"This is LOV's 22nd year to collect toys for Fremont, Newark, and Union City children," said Executive Director Shirley Sisk. "We have over 20 agencies with needs – totaling over 10,000 toys this year."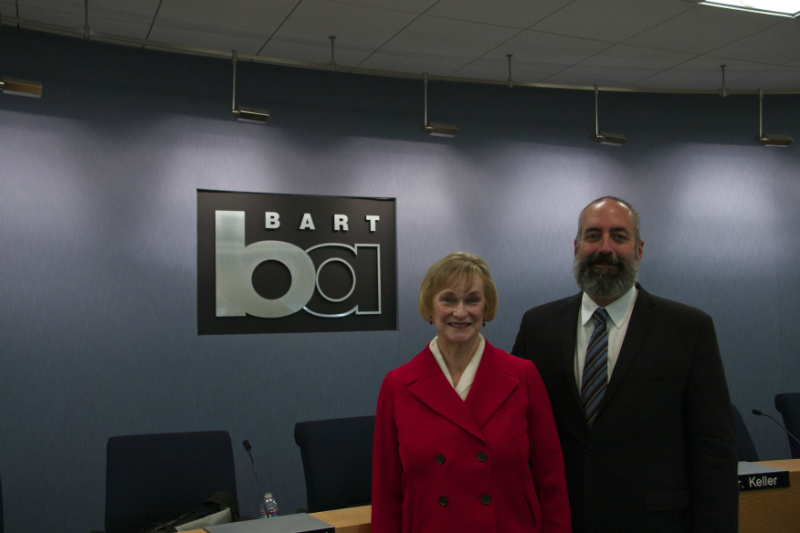 Each year LOV gathers, wraps, and distributes thousands of holiday gifts for low-income families throughout southern Alameda County, bringing more than just tidings of joy to hundreds of children.
"Thank you BART for selecting us as recipients of your drive. You will make this a wonderful Christmas for many children in need," continued Director Sisk.
The drive's results were presented at the BART Board of Directors meeting on December 17, where the Board voted to elect Tom Radulovich to be 2016's President and Gail Murray as Vice President.