Podcast: The sounds of the holiday season fill BART stations
In our latest edition of "Hidden Tracks: Stories from BART" we listen to the sounds of the holiday season that are filling stations across the system. Buskers are nothing new for BART but this time of year many are taking a more festive approach to their music. BART riders are hearing from a variety of performers including a string ensemble from Bishop O'Dowd High School and carolers who have been singing for decades.
You can also listen to the entire series. Transcript below.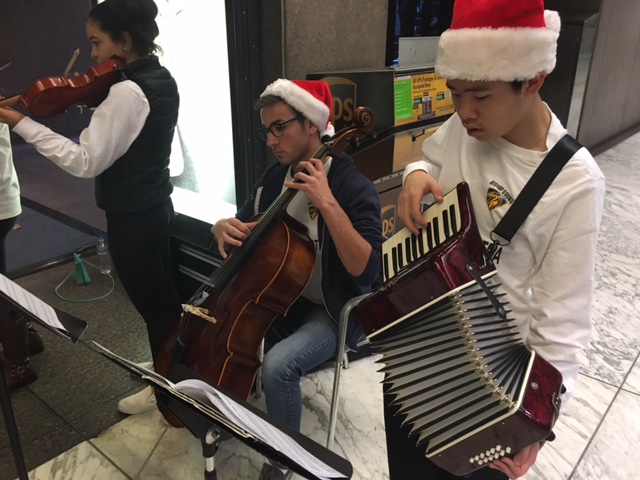 ---
"Santa Claus is coming to town!"
The sounds of the season are filling up BART Stations.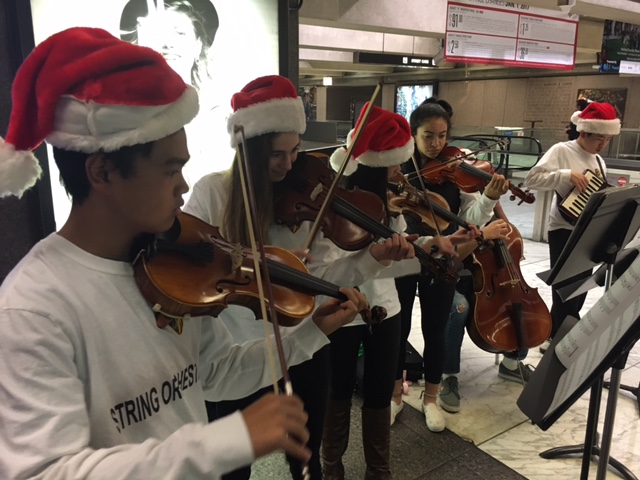 Whether it's members of a string orchestra.
Or a caroler filled with holiday joy.
"Chestnuts roasting on an open fire."
There's no mistaking that this is a special time of year, especially for those who like to share their music with BART passengers.
It definitely sounded a lot like Christmas at the Embarcadero BART Station.
That's where about a half dozen students from Bishop O'Dowd High were representing the school's string orchestra.
"I'm having a lot of fun I mean everyone is so nice and so supportive and I love working with everyone."
The string orchestra from O'Dowd has made this a December tradition.
Fred Randolph is the director of instrumental music at the school.
"One of the students was saying you know we did it at Embarcadero BART in San Francisco and I thought that was a novel idea. So I had to go through the permit process and we've enjoyed doing it. I think it's the last three years that we've done it here."
There's no fee for a permit and all the details are at BART.gov
Randolph says it's a great experience for his students to perform at the Embarcadero station.
"Oh, it's exciting. For the kids it's exciting to just be in the city and especially in an area like this with all this traffic and all the businesses. One of the kids was saying, oh my dad works there so it's cool. We pass the hat, we make a few tips and kind of lighten everyone's day who is coming through and obviously at BART there's a lot of people traffic."
That was noticed right away by O'Dowd student Jacob Tamor who says the BART experience is a lot different from a normal performance.
"It's usually, if it's at a concert hall there's people that know you already and know that you're there. But in public it's just that people are showing up and they like seeing what you're doing without knowing that you're here."
"Santa Claus is coming to town!"
The Christmas spirt was also alive and well at the Hayward BART Station.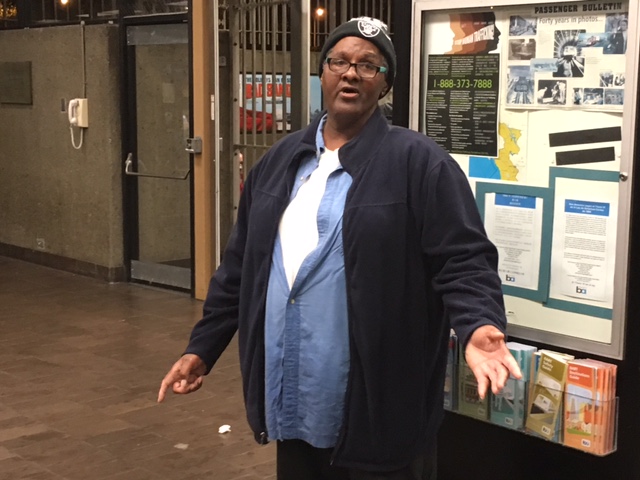 "People come and you get a lot of entertainment with people you see and you try to please people when you see them. So that's my talent and I like singing so I sing a lot of gospel too. That's why I enjoy doing it."
"Chestnuts roasting on an open fire."
"Terry Farr says he's been singing his whole life but there's something special about performing for so many people this time of year.
"They enjoy it because it makes their day and it's something to give and you get it back. As long as you get that feeling and that response it's just awesome, so I like that.
"They know that Santa's on his way. He loads lots of toys and goodies on his sleigh."