Improvements underway for more secure bicycle parking at BART
BART has a plan to double the rate at which riders access the system by bicycle and now, five years into the 10-year plan, there are some exciting improvements underway to make parking your bike at BART stations more secure and convenient than ever before.
These projects include testing new, more secure types of bike racks, the expansion of bicycle parking at nine stations and stairway channels to help riders transport their bike up and down BART staircases.
MORE SECURE BIKE RACKS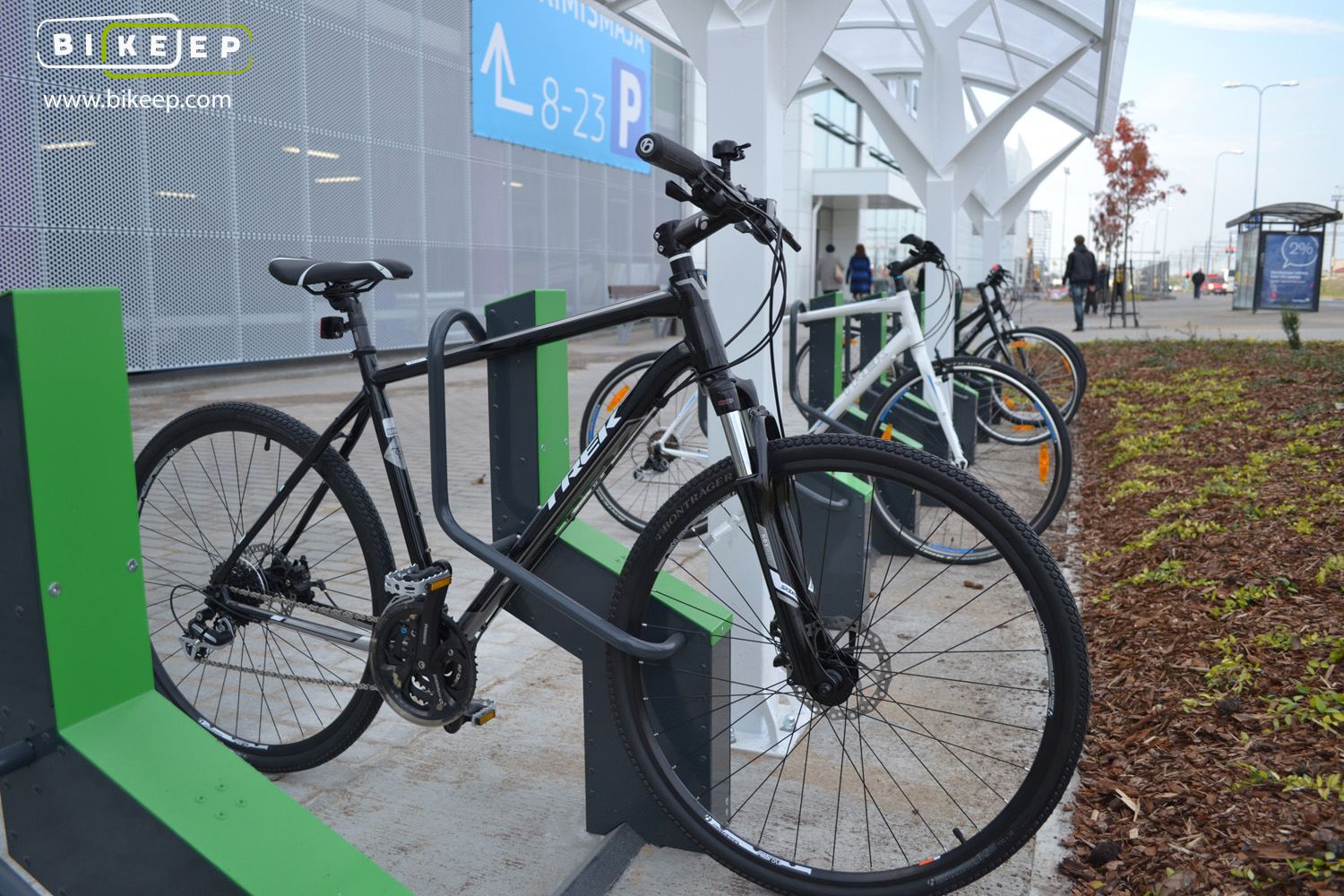 An example of the bike racks used in a pilot project at 16th/Mission and Pleasant Hill.
A new generation of technology-rich bicycle racks is just coming to market. These racks lock the frame and one wheel with a mechanism that is significantly stronger than the traditional bike rack and U lock combination. They also feature an alarm that sounds if someone tampers with the bike. Users access the racks with a Clipper card, but solely for the purposes of locking/unlocking the racks -- the racks will have no access to the financial or any other data from your Clipper account.
"We're using the Clipper card here solely as a convenient identification mechanism," said Steve Beroldo, BART's manager of access programs, who notes that most BART riders already have a Clipper so it be handy without requiring another card. "The racks just read the unique Clipper number and use it as one's personal key to lock/unlock the racks," he said.
The registration process should take less than 30 seconds, which is important with a pilot project, Beroldo said, so that BART can receive feedback from those using the racks. All that is asked for on registering is your name, Clipper card number and email address.
Ten of these units each have been installed at 16th Street/Mission and Pleasant Hill stations. If the pilot is successful, BART may install more of these racks at 24th Street/Mission and other stations.
BIKE STATIONS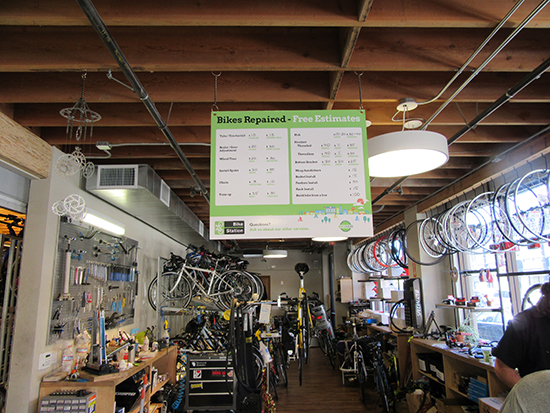 BART is also making a number of improvements to its bike stations. The self-serve bike station at Embarcadero Station, for example, is not getting as much use as expected, so we're making changes to increase the bike station's visibility and transparency. We'll be replacing the dense perforated metal entryway with glass, similar to the Civic Center station's bike station entrance. We'll install wayfinding signs to the bike station, a bicycle channel on a nearby stairway and new LED lighting to brighten the interior.
There's a flurry of bike station activity at East Bay BART Stations. BART and the City of Berkeley are building a new space to house the bike station at Downtown Berkeley BART. It's part of the Center Street Parking Garage replacement project. The garage is located on Center Street between Milvia Street and Shattuck Avenue, about a block from the BART entrance on Shattuck Avenue. When this project is completed in early 2018, the bike station will move to the new space, which will hold 272 bikes in the valet area and 56 bikes in the 24/7 self-park area.
At Oakland's MacArthur Station, transit-oriented development under construction will modernize the station plaza, including reconfiguring the existing bike lockers and racks and construction of a new 174-bike self-park bike station
In Concord, BART is working to design a customized, modular structure to be used for BART bike stations. The first installation will be in a currently landscaped area at the Concord BART station, just steps south of the fare gates. This self-serve facility will require a key card to enter and will be able to house approximately 100 bikes. It will provide full shelter from the elements, security cameras and a self-serve bike maintenance station – all accessible 24/7.
Elsewhere in the East Bay, riders at Lafayette Station can look forward a new 60-to-90-bike self-park bike station at the base of the stairways, adjacent to the existing bike lockers and racks. And at Pleasant Hill a combination self-park/self-lock bike station and retail/maintenance facility is under construction. It will be the first wholly self-park facility to provide retail and maintenance services, including a controlled access 230-bike self-park area and an adjacent bike retail/maintenance shop staffed each morning.
At Walnut Creek earlier this year, BART refurbished and expanded a space just south of the fare gates for 96 electronic lockers and 64 bike rack spaces. The project includes an expanded plaza area, new lighting, landscaping and pigeon control.
eLOCKERS ONLINE
BART and partner agencies currently own and operate almost 1,500 BikeLink eLockers at 37 stations. Right now, each pair of locker doors has a standalone controller/card reader, which cannot be monitored or updated remotely. BART is proposing to electronically link all of these eLocker controllers online.
This would allow bicyclists to rent them using a Clipper, credit or debit card instead of exclusively using the BikeLink card that's now required. It would also give bicyclists the ability to check eLocker availability online.
The BikeLink eLockers are very popular with users; however, they are too big to fit inside some of BART's stations.
STAIR CHANNELS
Although BART encourages passengers with bicycles to park them rather than bringing them aboard trains, we understand not everyone has that option.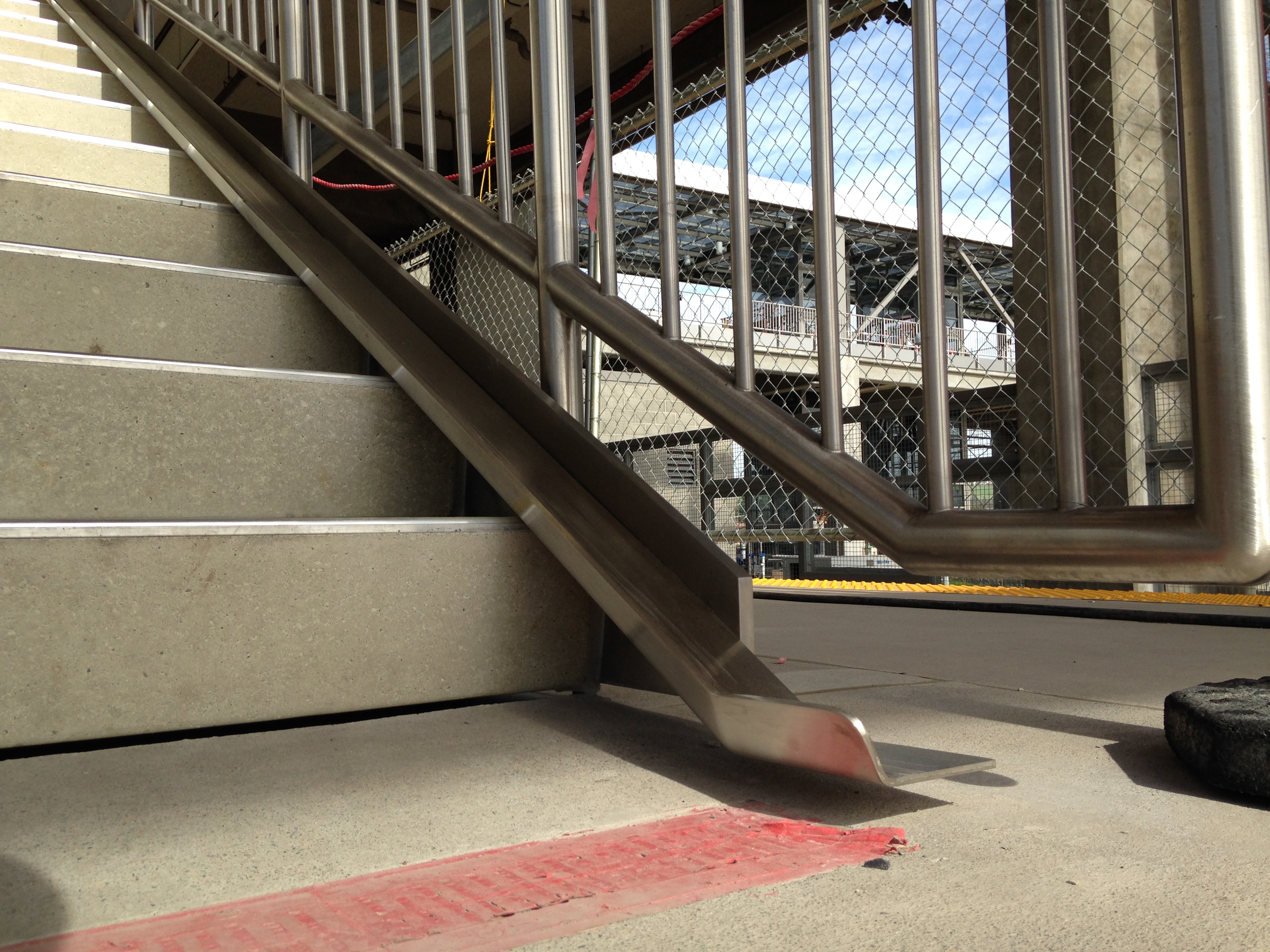 For those who need or want their bicycle on both ends of their trip, BART is installing stair channels, mini-ramps beneath the handrail to allow passengers to roll their bicycles as they walk up or down staircases. Some stairways at the 16th Street/Mission, Downtown Berkeley, Lafayette and Warm Springs stations have been retrofitted or constructed with stair channels of various designs; there are plans to roll out an improved design and expand this program to other stations throughout the BART system.
To learn more about what's planned for bikes on BART, download and read the BART Bicycle Capital Plan.