BART takes new steps to address urgent messes on board trains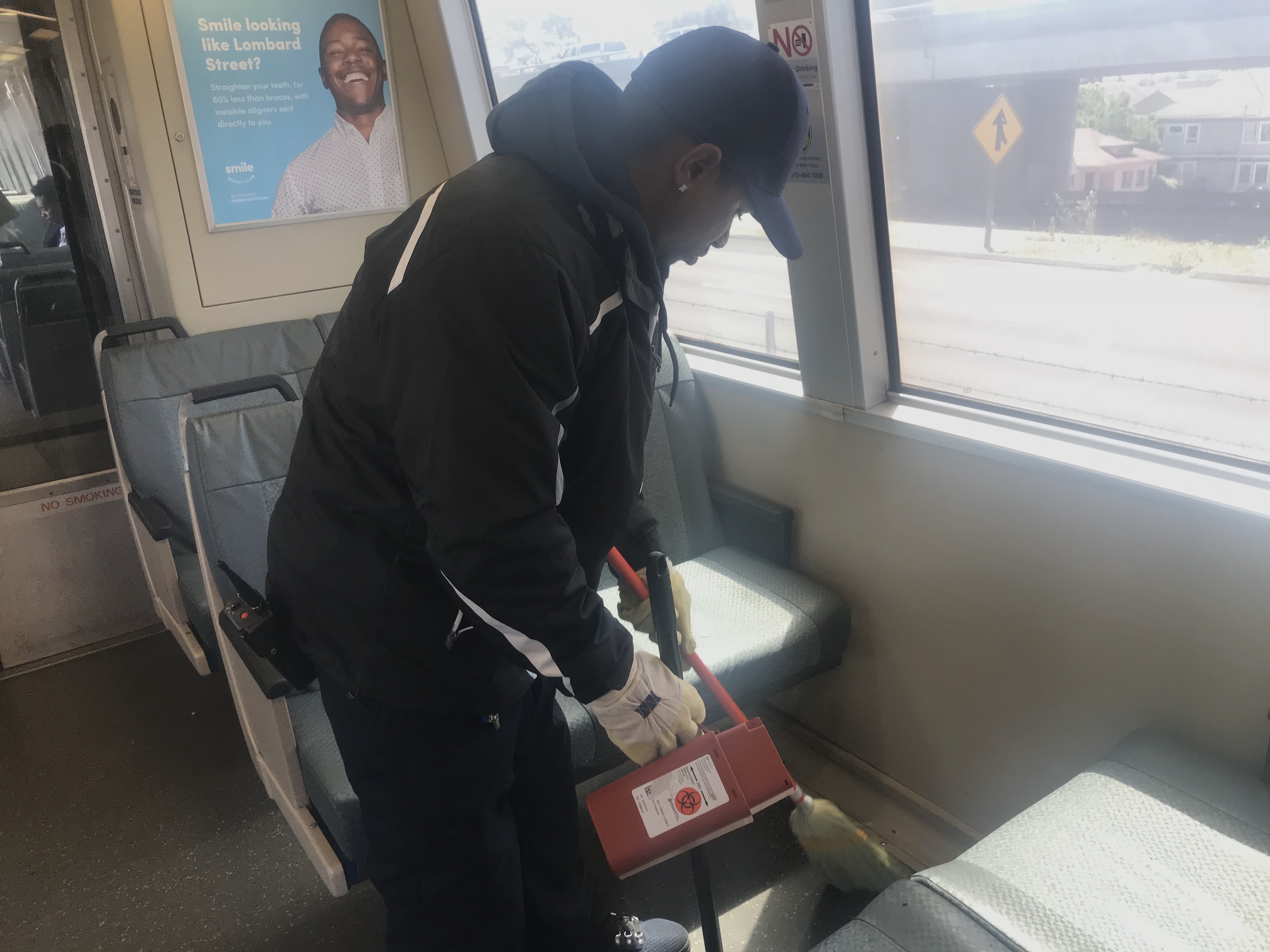 Rapid response train cleaners have been deployed to key mid-line station platforms as part of the agency's efforts to manage urgent cleaning needs on trains.
Dedicated teams have been positioned at the MacArthur and Lake Merritt Station platforms where they can quickly intercept a train and clean messes from cars as reports come in.
All five of the system's lines go through one of these two stations.
There are currently 14 rapid response team members and BART is working to increase that number to 19.
This is in addition to end of line train car cleaners who walk the length of each car at the end of a run.
When a train operator receives a report of a biohazard on a car, they notify the control center which dispatches the rapid response teams.
Starting Monday, June 4th, riders will have an additional quick and easy option to make a biohazard report using their phone and our mobile website m.bart.gov. Riders can open a browser on their phone, go to m.bart.gov, and listed on the main menu will be an option to report a biohazard. The report will initiate an email and text to BART employees assigned to address the problem.
Spokeswoman Alicia Trost says, "BART is unfortunately impacted by the nation's opioid and intravenous drug addiction crisis. We have recently been very focused on making sure our downtown San Francisco station hallways and our trains are clean. It's a challenging issue that we are working hard to address as the areas we serve need more services to help people get treatment."
The rapid response cleaners are part of BART's multi-faceted approach to addressing quality of life issues within the system.
The approach also includes BART Police and San Francisco Police teaming up on joint foot patrols in and around downtown San Francisco stations, making physical changes to prevent fare evasion, a proof of payment program and a partnership with the city of San Francisco that deploys homeless outreach teams into our stations.