BART hosts public meeting to discuss plans to modernize the Concord Station, April 8th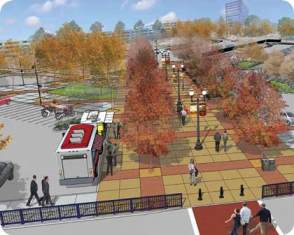 BART is planning for some short-term improvements, including pedestrian plaza upgrades and a new bike station, and is developing a long-term vision for the Concord Station. Attendees will be asked to rank issues important to them, such as: improved cleanliness, more stairs and escalators, better pedestrian and bicycle access and clearer directional signage.
Join the conversation by attending the public meeting or by visiting the project website to examine the proposed modernization plan and take an online survey that will help BART prioritize the improvements.
Meeting details:Wednesday, April 8th from 5:30pm to 7:30pm at Willow Pass Center, 2748 East Olivera Rd. Concord CA. A light dinner, childcare and Spanish translation services will be provided.
BART's Senior Planner, Sarah Graham said, the main goal of the pedestrian plaza redesign is to strengthen connections between the station and surrounding neighborhoods while enhancing the overall customer experience by making improvements to the station. The goals of the long-term planning process is to develop potential station improvements to upgrade and modernize the station function, safety, capacity, sustainability, appearance, and improve the customer experience.