You're invited to open houses at Balboa Park
BART is inviting the public to two open house events at Balboa Park Station Wednesday to gather public input in improving the station as part of the BART Station Modernization project.
The open houses are from 7 to 10 am and from 4 to 7 pm Wednesday, June 15th at Balboa Park Station. An online survey is also available on the Balboa Park Station Modernization page.
"These public meetings are the lead up to the third phase of renovations of Balboa Park," said BART Board President Tom Radulovich, who represents the station. "BART is partnering with several city agencies to finally create a real center for the neighborhood along Geneva Avenue. These successive projects are realizing the neighborhood's desire, as expressed in the Balboa Park Station area plan, that the blocks around the station develop into a walkable town center with shops, services, housing and public places."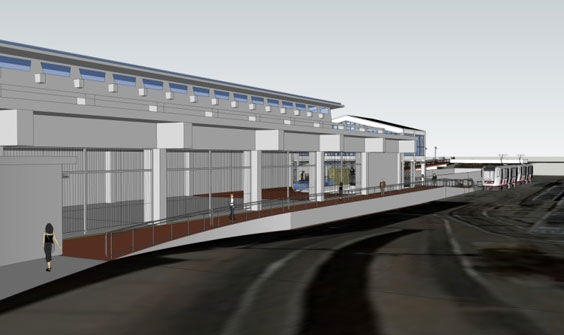 While the station modernization project at Balboa Park is still in the planning stages, another project is about to begin construction at the heavily used station. The Eastside Connection Project will improve accessibility, convenience, visibility and safety for customers using the station.
The project will provide an accessible connection from the west side to the east side of the station, also providing an accessible Muni stop where the current Muni tracks are located and provide a new canopy structure.
Other major investments made to Balboa Park Station within the past two decades were a new escalator, stairs and fare gates and the Ocean Avenue entrance, completed in April 2011.