Artist uses classic Japanese woodblock technique to create poster series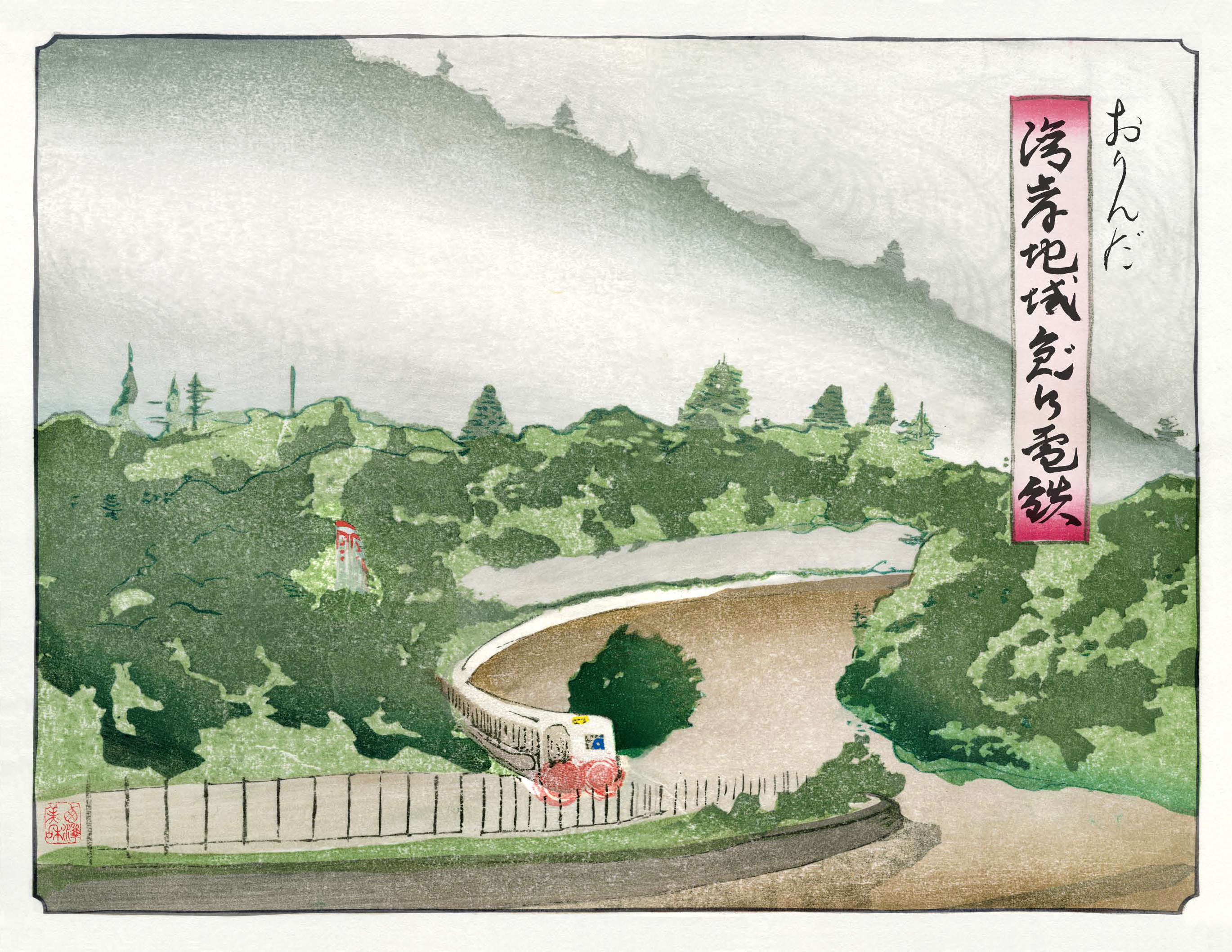 BART selected Berkeley artist, Miwako Nishizawa, to create pieces for its 2016 poster art series. Ms. Nishizawa was born in Kyoto, Japan and creates artwork adapting moku-hanga, the traditional Japanese woodblock technique. She began using this medium soon after her arrival to the United States as a way to communicate and connect with those in her new home.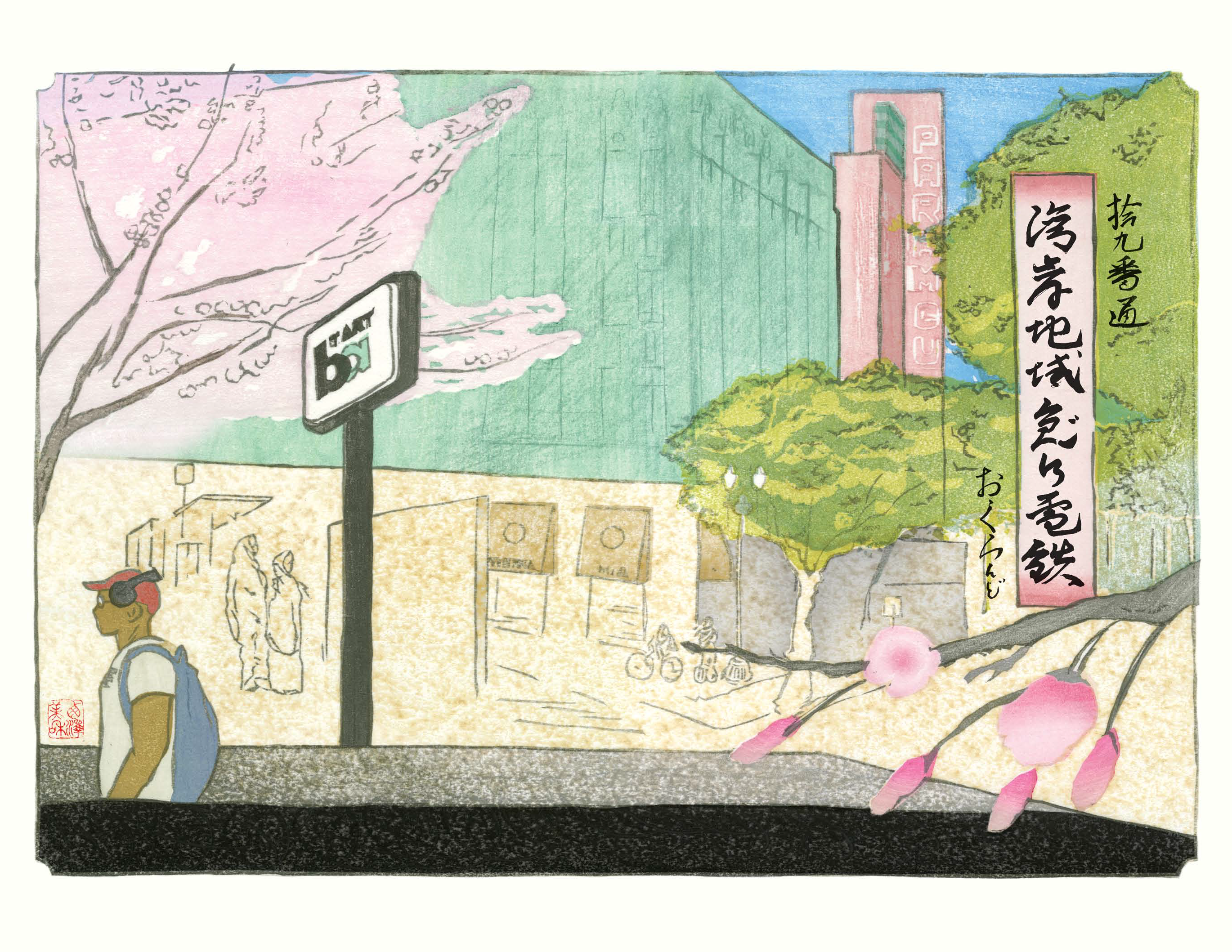 A daily BART rider, Ms. Nishizawa is inspired by the abundance of nature here in the Bay Area, which reminds her of Japanese landscapes. She created three originals using the woodblock printing method to depict how nature intersects with the city landscapes in Orinda (top), Oakland (middle), and Fremont (bottom). You can watch her delicate artistry in the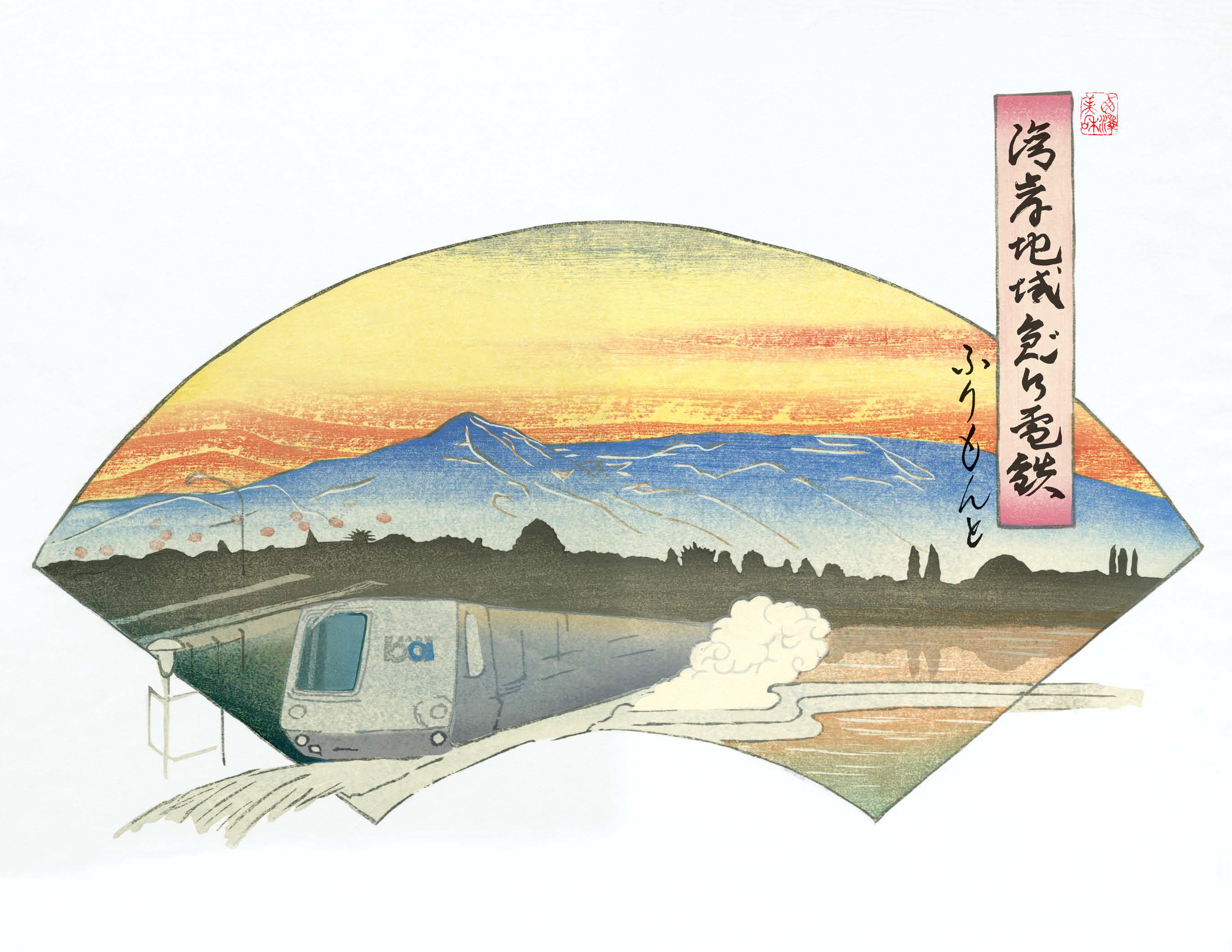 video above. These pieces are being displayed thoughout the BART system.
BART interviewed Ms. Nishizawa to chat about the inspiration for her prints.
What did you think of the Bay Area when you first moved here? What's so unique about it?
The nature here is beautiful, right after I came here I was just stunned (it's) so close to Japanese nature.
Why did you pick these three subjects?
In Fremont the sunrise is just beautiful, gorgeous. In Orinda the fog is so mysterious, so beautiful . . . I thought it's great for this project to include people so that's why I included Oakland.
How do you feel about working in a very traditional medium in the digital age?
To me, everything is a medium. For BART's poster project, the end result is a print. So I tested (the work) by using a digital printer to make sure my original medium transferred to a digital medium.
What do you think of BART's poster program and thousands of riders exposed to art?
It's a great idea! Art shouldn't stay inside galleries only. I hope you enjoy my wood block art. If I can share my feelings of Bay Area nature with you I feel honor in that.