BART Police Explorers program seeks youth interested in law enforcement careers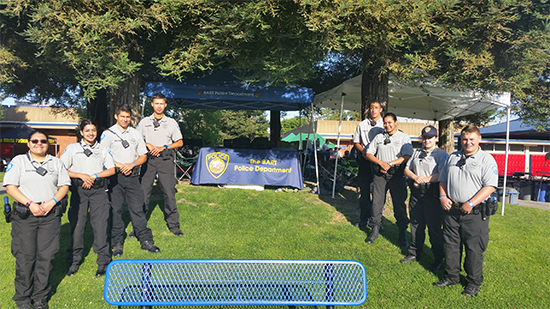 The BART PD Explorer Post 413 is currently recruiting young men and women from the ages of 14-20 to join the Explorer training program. Our Explorers are a voluntary organization that helps the youth from our community to be trained by Police Officers in aspects of Law Enforcement, Leadership, and Community Service.
Explorers will perform a wide variety of non-enforcement duties to assist the BART Police Department. The Explorers come from all communities in the East and West Bay and work in the Bay area communities.
Involvement in this program is great for listing on resumes and college applications. Participants can also recieve credit for schools that require community service hours for graduation.
For more information, please contact Sgt. William Spears at wspears@bart.gov
Download the PDF for more information or to submit your expression of interest in joining the post.