Ambitious electric vehicle pilot program comes to Warm Springs Station
Updated October 2018, effective October 15, 2018
Effective October 15, 2018, new permit options are available to BART riders using the EV charging stations at Warm Springs. Information below does not represent the latest pertinent information regarding the EV charging stations at Warm Springs Station. Please see here for parking permit and charging hours information and here for frequently asked questions.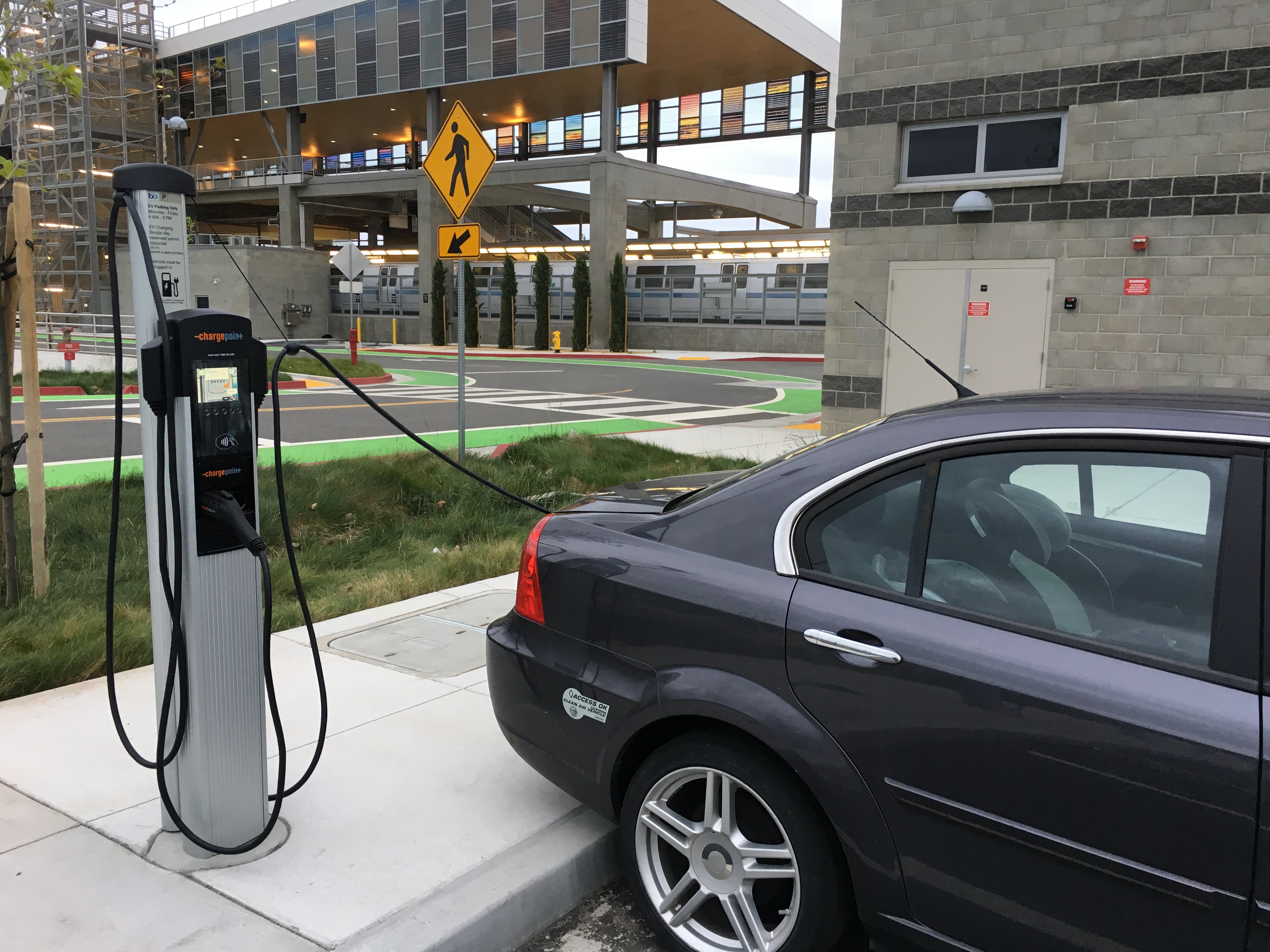 BART has unveiled one of the largest electric vehicle charging sites in the region at its new Warm Springs/South Fremont Station. Warm Springs is home to 22 charging stations that can accommodate up to 42 electric vehicles. This means that a passenger can take an entire trip powered by clean, green electricity – driving an EV to the station and then boarding BART, which uses electricity that emits 75% fewer greenhouse gases (GHGs) than the power used by PG&E customers.
These are the only EV charging stations in the entire BART system. They are part of a pilot program designed to measure rider demand for EV charging and to help BART develop a system-wide approach to EV charging. The Bay Area and California have seen a surge in electric vehicle purchases. Fremont alone is home to more than 5,000 EVs. Meanwhile, the state of California has set a goal of being home to 1.5 million zero-emission vehicles by 2025 as part of its efforts to reduce GHGs.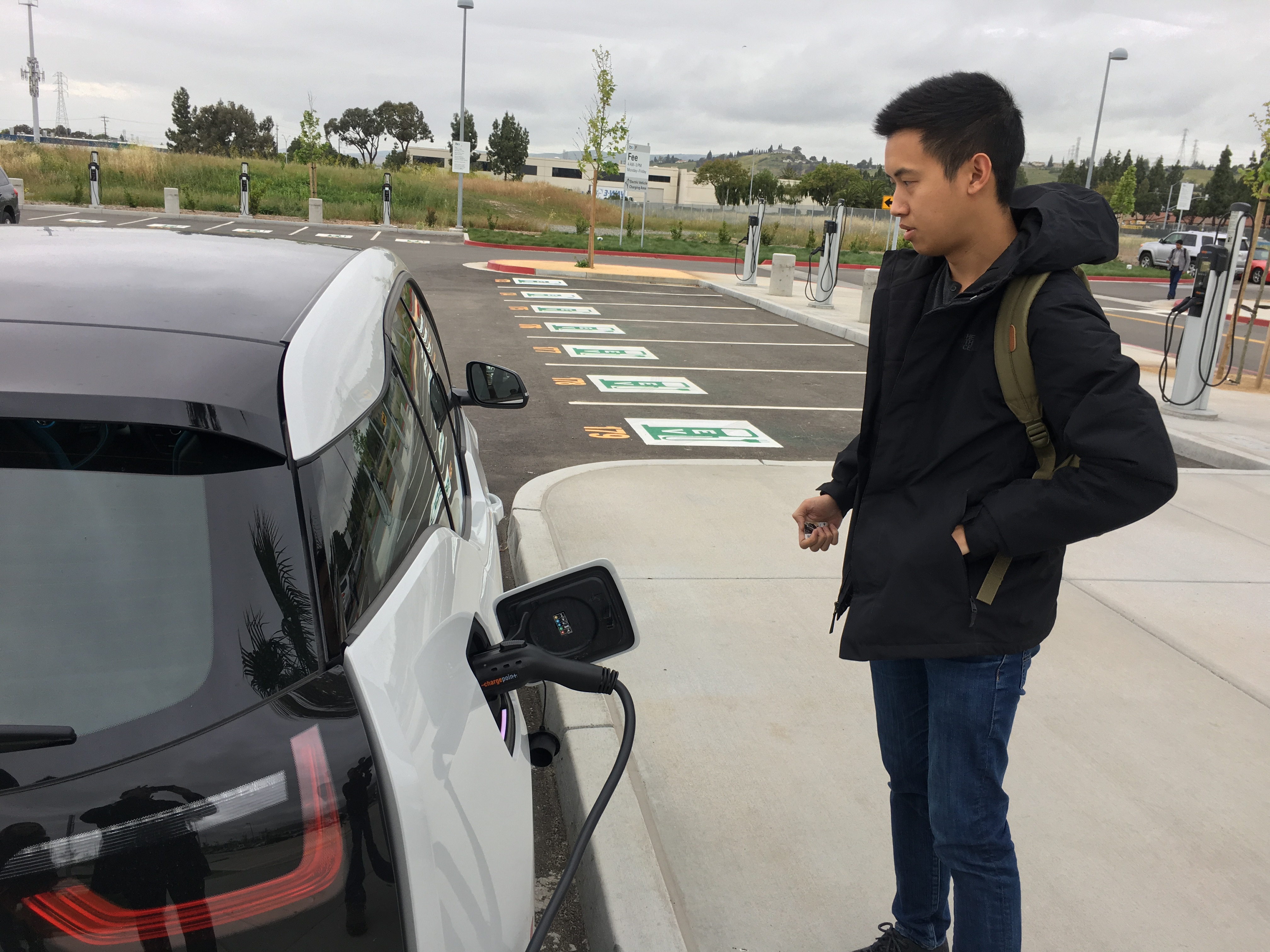 The Warm Springs/South Fremont Station is state-of-the-art and embodies BART's commitment to sustainability. The charging stations will be powered in the daytime by an array of solar panels, which have been installed atop the station roof and on parking canopies.
BART riders who wish to charge their electric vehicles at Warm Springs will pay a daily $6 parking fee. The charging stations were paid for in part with a grant from the Bay Area Air Quality Management District.
You can get more details on the pilot program here.