Don't be that rider: Door jams can delay thousands of people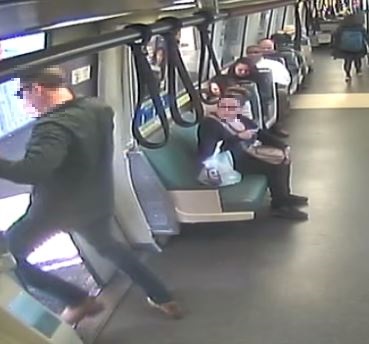 BART train car doors are not like elevator doors, please don't try to stop them from closing. Why? Forcing open the doors of a BART car can have a far-reaching impact for thousands of riders. In the month of June alone, 116 BART cars were delayed due to doors being jammed. That's up from 53 in May. In the just completed fiscal year, door vandalism delayed 816 trains.
The train shown in these pics was delayed 10 minutes when a rider forced open this pair of doors. But the consequences of that one incident didn't end there. A dozen additional trains were delayed for as long as 13 minutes and we had to cancel a train dispatch.
Whenever a car door is knocked off its track it must be repaired. That's valuable time our maintenance teams could instead use to address more pressing mechanical issues. It also means we have one less car available for our riders.
Most door incidents are completely avoidable and that's why we need your help.