The BART to Antioch extension began carrying riders in East Contra Costa County on Saturday, May 26, 2018.
To celebrate, BART held a community ribbon-cutting celebration on Friday, May 25, 2018 at the new Antioch Station featuring free preview train rides and local entertainment.
The new service between the Pittsburg/Bay Point Station and Antioch is 10 miles long, adds two new stations, and provides much needed congestion relief on State Route 4.
The extension uses a different type of train called a Diesel Multiple Unit (DMU). These trains are state-of-the art, clean, and comfortable. They are environmentally friendly, meet the US Government's strictest emissions standards, and use renewable diesel, an advanced biofuel produced from bio-based sources such as vegetable oil.
The DMUs run on their own tracks in the median of State Route 4 and connect with the existing BART system at a Transfer Platform just east of the Pittsburg Bay Point Station. At the Transfer Platform, riders simply exit one train and walk across the platform to board the other train. BART passengers trying to reach the Pittsburg Center Station or the Antioch Station remain in the BART train to reach the Transfer Platform. The Transfer Platform is only reachable by train.
There are Clipper vending machines at Pittsburg Center Station and Antioch Station. The vending machines dispense Clipper cards only. There is a one-time $3 acquisition fee for the purchase of new Clipper cards. There is no fee to add value to your Clipper card. Magstripe paper tickets are not sold at the stations. Learn more about Clipper at www.clippercard.com. To get a Clipper discount card and receive the BART 50% discount for youth (age 5 to 18 years) or 62.5% discount for seniors (age 65 and over) you must submit an application. Learn more about how to get Clipper Discounts.
While you cannot purchase magstripe paper tickets at the station, you can use paper tickets purchased elsewhere in the system to enter or exit at Pittsburg Center Station and Antioch Station. You can add fare to a paper ticket you already have at an add fare machine at each station.
The Pittsburg Center Station entrance is located on Railroad Ave. above State Route Highway 4. It is served by Tri Delta Transit and 240 BART parking spaces are available minutes away on Bliss Ave.
The Antioch Station entrance is located at 1600 Slatten Ranch Road in Antioch. Take SR4 to Hillcrest Ave. and head north then head east on Slatten Ranch Road. BART has over 1000 parking spaces at this station and it is well served by Tri-Delta Transit.
Learn all about the new service, stations, and important parking information in our FAQ page.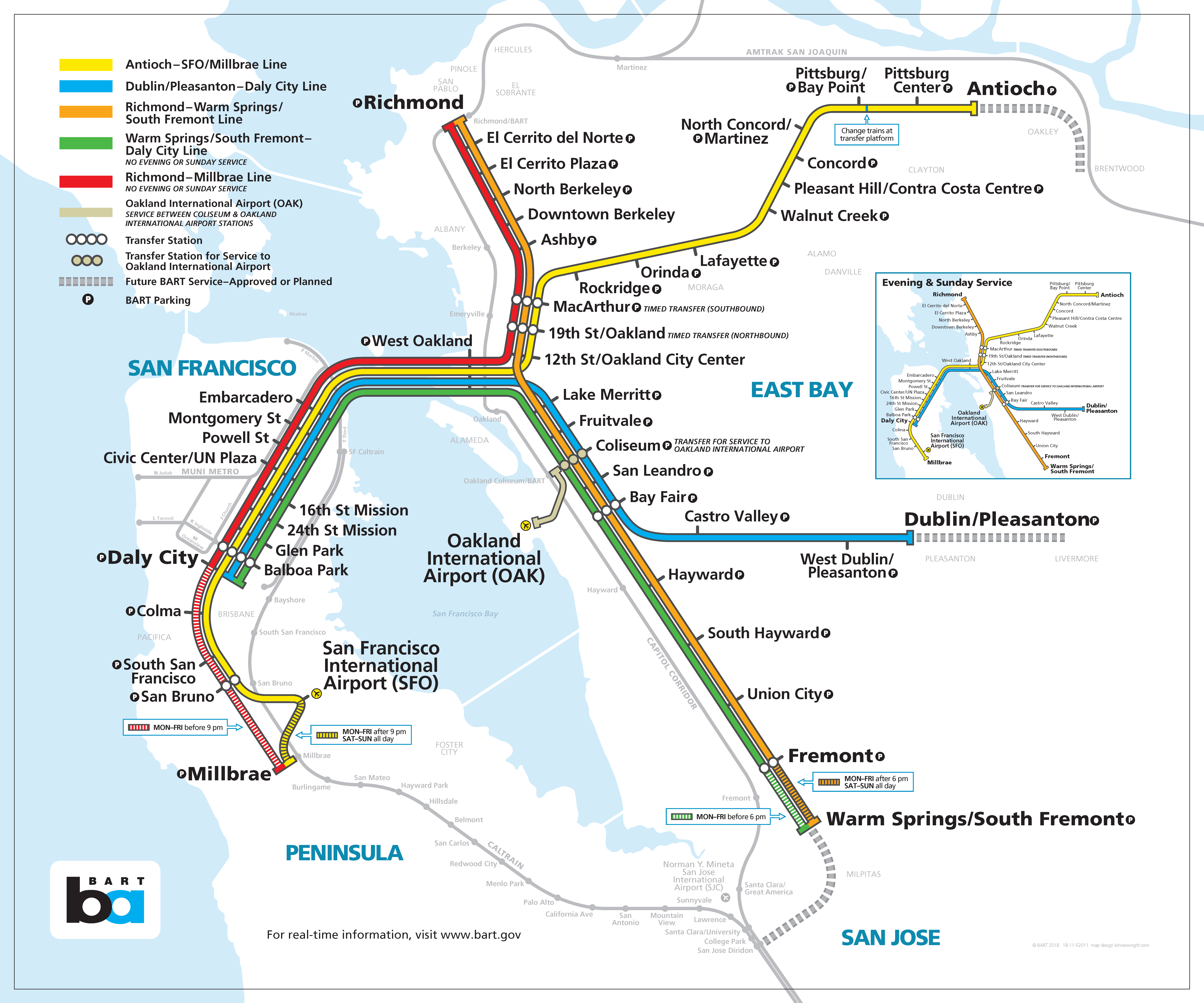 Animation
Antioch Station Walkthrough Animation
Transfer Platform Animation to show how you easily and quickly transfer from a BART train to a BART to Antioch train at the Transfer Platform located just east of the Pittsburg/Bay Point Station.
Project Background
BART to Antioch extends rail service into East Contra Costa County. The project has been known as "eBART" but the service now open is "BART to Antioch." The project was built in coordination with the Highway 4 widening project, which expanded Highway 4 from four to eight lanes between Loveridge Road in Pittsburg to just west of State Route 160 in Antioch, and from two to four lanes from Lone Tree Way in Oakley to Balfour Road in Brentwood. The combined projects represent approximately $1 billion invested in the corridor. The $525 million BART to Antioch project is 60% less expensive than conventional BART.
The eBART project is supported by Pittsburg, Antioch, Oakley, Brentwood, Contra Costa County, Tri Delta Transit, MTC, TRANSPLAN, ECCRFFA, CCTA, and Caltrans. BART adopted the project in April 2009 and construction began in early 2011.
Public transit is an essential tool in reducing greenhouse gases and producing a more sustainable environment. BART to Antioch increases the opportunity for people to use public transit, thereby reducing auto use and air pollution. Below are a few facts about why the project is an environmentally sustainable choice for East Contra Costa County:
Environmental Benefits
Removes cars from highway and roads
Reduces vehicle miles traveled by an estimated 56 million per year upon opening and up to 99 million per year by 2030
Carries as many people as an additional lane on Highway 4
Reduces greenhouse gas emissions by an estimated 147,000 lbs of carbon dioxide per day now and up to 260,000 lbs per day by 2030
Diesel Multiple Unit (DMU) trains use 100% renewable diesel
One megawatt of solar panels covers a large portion of the Antioch Station parking lot and provides more than enough electricity to power the station
Pursuing LEED Silver certification for extension maintenance facility
Manages stormwater runoff through the use of bioswales around the station