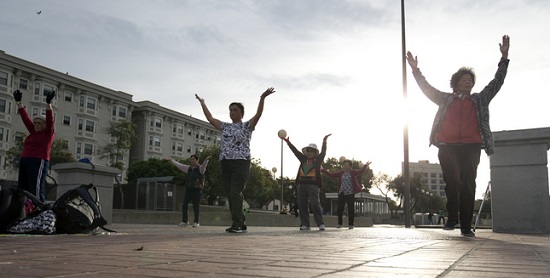 ---
Project Update
BART is beginning a solicitation process for transit-oriented development (TOD) at the Lake Merritt BART station. The solicitation is scheduled to be released in early 2018. Prior to solicitation, BART will be brainstorming and refining a list of goals and objectives with stakeholders. These will be guided by existing documents including BART TOD policies and guidelines and the Lake Merritt Station Area Specific Plan .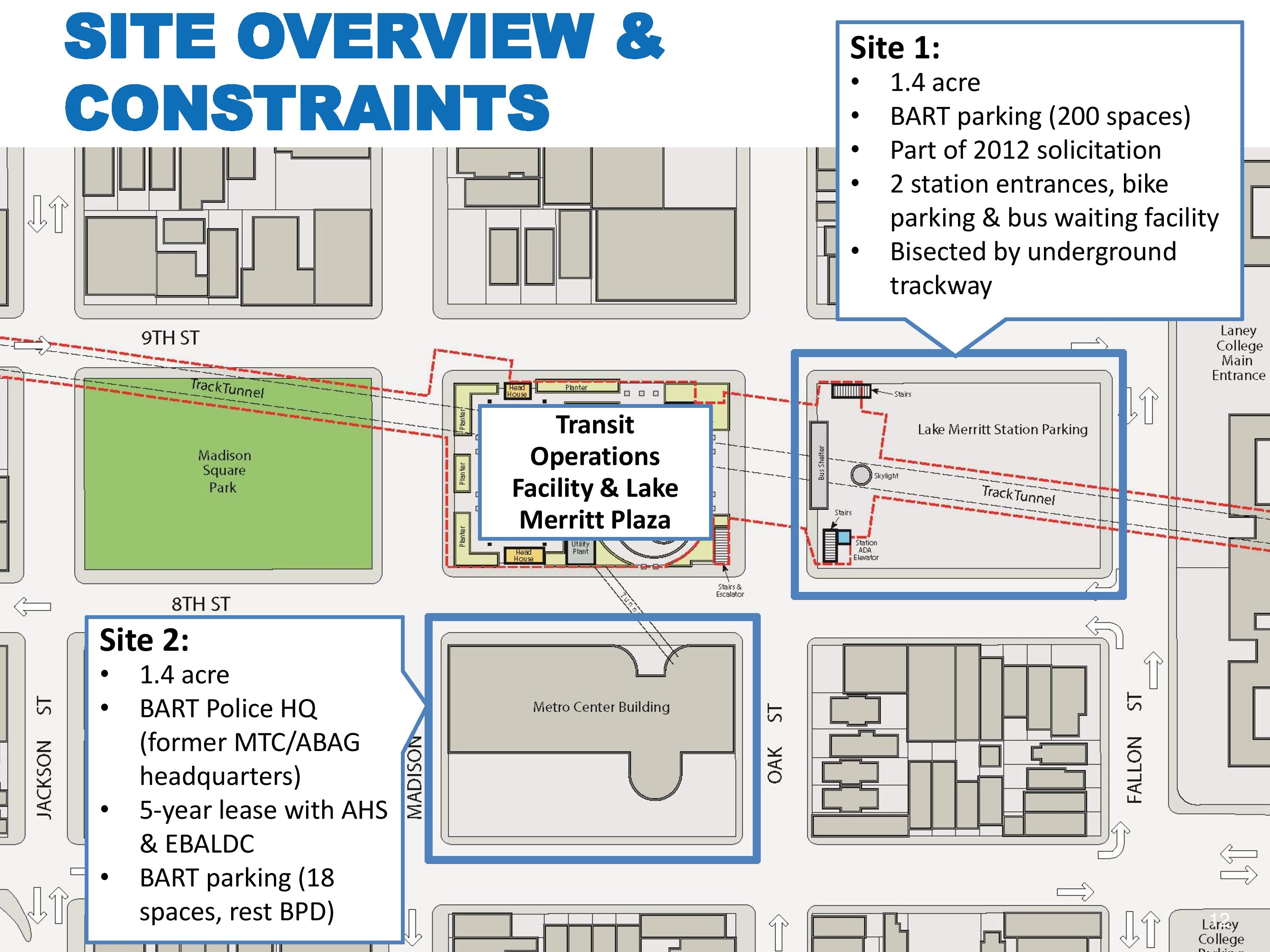 ---
Community Engagement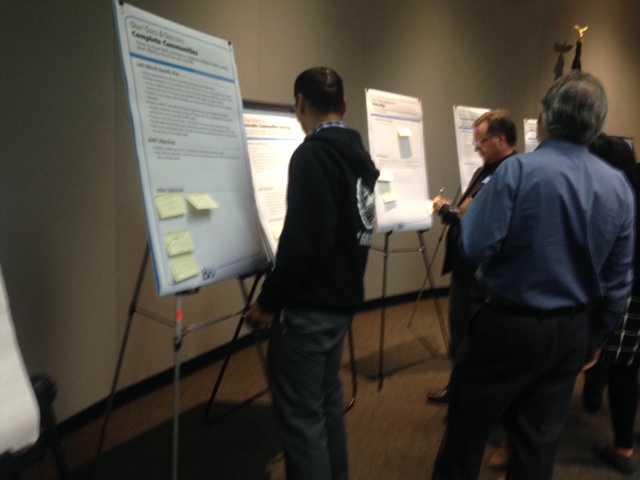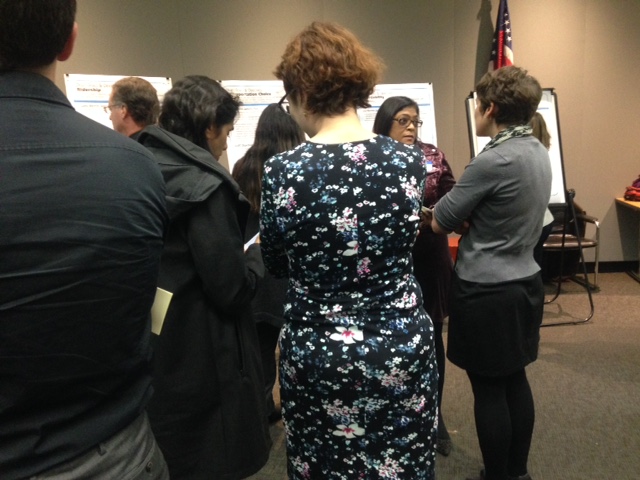 Presentations from the December 11th Stakeholder Committee Meeting, can be found below:
Lake Merritt BART Station Transit Oriented Development--Stakeholder Committee Meeting #1 Presentation
Economic and Market Conditions (EPS)
Goals & Objectives Brainstorm Boards
Stakeholder Comments on Objective Boards
For specific inquiries regarding transit-oriented development at Lake Merritt BART Station, please email hlindel (at) bart (dot) gov or ymccoy (at) bart (dot) gov. You may also sign up for email updates from the Real Estate and Property Development Department, by registering for general BART emails and selecting "Transit-Oriented Development Projects."