New! The Measure RR Bond Oversight Committee has released its first Annual Report in June 2018.
---
In November 2016, voters passed Measure RR, which authorized BART to issue bonds for $3.5 billion to rebuild the aging BART system. The overall goal of the Better BART rebuilding program is to make the system safer and more reliable and to reduce traffic. Measure RR required BART to establish an independent Bond Oversight Committee (BOC) to verify BART spends the bond revenues as promised. The BOC is comprised of seven members who represent a diversity of expertise, geography and demographic characteristics. Members serve two-year terms and are eligible to serve up to six years total. They are appointed by the BART Board of Directors as follows:
One member nominated by the American Society of Civil Engineers, or its successor organization, who has expertise in civil engineering management and oversight
One member nominated by the American Institute of Electrical Engineers, or its successor organization who has expertise in electrical engineering management and oversight
One member nominated by the American Institute of Certified Public Accountants, or its successor organization, who has expertise in audit or financial oversight
One member nominated by the Association for Budgeting & Financial Management section of the American Society for Public Administration, or its successor section or organization, who has expertise in municipal finance
One member nominated by the Project Management Institute, or its successor organization, who has expertise in construction project management;
Two members nominated by the League of Women Voters, Bay Area, or its successor organization or chapter
The duties and responsibilities of the BOC are to:
Provide diligent, independent and public oversight over the expenditure of funds from the sale of District general obligation bonds
Assess how bond proceeds are spent to ensure that all spending is authorized by the ballot measure
Assess whether projects funded by bond proceeds are completed in a timely, cost-effective and quality manner consistent with the best interest of BART riders and District residents
Publish an annual report that includes a detailed account of the Committee's activities including its expenditures
The full text of the duties and responsibilities of the BOC are found in Section 11 of the resolution that established the BOC.
The current term of the Bond Oversight Committee is from July 1, 2017, until June 30, 2019. The current members of the Committee are:
---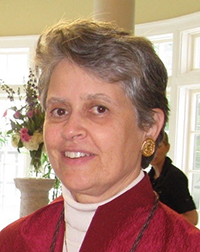 MARIAN BREITBART
Association of Budgeting & Financial Management Seat
Currently retired, Marian Breitbart worked for 20 years as a Financial Advisor to public entities, working with them in the development of a plan of finance, analysis of bonding capacity and financing alternatives; continuing disclosure for bond issues; and development and review of legal documents associated with debt issuance.
Prior to that she worked at the County Administrator's Office of Alameda County in budget analysis and management of their long-term debt.
Ms. Breitbart holds an MBA from the Wharton School and a BA in economics from SUNY Stony Brook.
---
MICHAEL DAY
American Institute of Certified Public Accountants Seat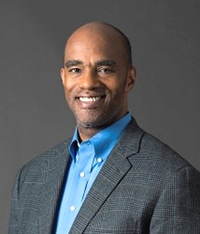 Michael Day serves on the board of Recology, Inc., a San Francisco-based waste collection and recycling company. He is chairman of the Audit Committee and also serves on the Governance and Innovation committees. Mr. Day also serves on the board of Topa Insurance Group, a personal and small commercial lines insurer based in Calabasas, CA. He is chairman of the Audit Committee. Mr. Day has recently joined the board of Somos, Inc., the administrator for toll free numbers issued in North America. He will chair their Audit Committee. He is also currently a board member of Junior Achievement of Northern California, a not-for-profit organization focused on providing business awareness to youth.
Most recently, until his retirement in May 2015, Mr. Day was the chief financial officer for CSAA, a major provider of AAA-branded insurance and one of the top 20 personal lines property casualty insurance groups in the United States. Mr. Day joined CSAA/AAA NCNU in August 2006 from New York, New York, where he was a financial consultant with Africast Global Media, a startup focused on delivering original African television content via the internet. Prior to Africast, Mr. Day was a senior vice president, corporate and international finance of MTV Networks. Prior to MTV, Mr. Day worked for the Walt Disney Company in the roles of director of corporate planning and director of corporate financial reporting. Mr. Day began his career with Deloitte & Touche in their audit group and left as an audit senior manager.
Mr. Day has an MBA in finance from Columbia University and a BBA in accounting from Baruch College. He is also a certified public accountant licensed in the state of New York.
---
DAREN GEE
Civil Engineering Management and Oversight Seat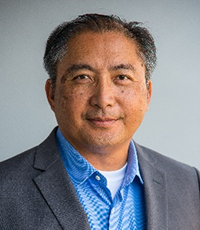 Daren Gee is a transportation engineering manager at Santa Clara Valley Transportation Authority, a state transit agency covering Silicon Valley and adjacent communities. Better known as VTA, the agency is a transit operator as well as a traffic relief solutions provider. Mr. Gee is currently overseeing construction of a transit center in Milpitas, which will allow easy transitions between heavy commuter rail, light rail, highway, pedestrian and bicycle travel. Daren also serves on VTA's Diversity and Inclusion Committee. He has served as director at American Society of Civil Engineers, and president of Transportation Agency Engineers and Architects Union.
Prior to VTA, Mr. Gee was a designer for DES Architects and Engineers, an architecture firm in the Bay Area. DES partners with commercial developers and government agencies to build new campuses. Just prior his work at DES, Mr. Gee received a bachelors of science in civil engineering locally from San Jose State University. And while pursuing his degree, he was a designer at Nolte and Associates, a civil engineering consulting firm. Prior to Nolte, he performed complex maintenance at Stanford Linear Accelerator Center as a mechanical technician.
Mr. Gee is a product of the Bay Area and resides in Pleasanton.
---
CHRISTINE D. JOHNSON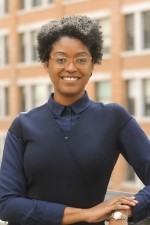 League of Women Voters Seat
Christine Johnson is the associate director of Third Sector Capital Partners, Inc. Third Sector is a nonprofit consulting firm that works with governments, high-performing nonprofits and private funders to implement "Pay for Success" projects that help them tackle critical social problems by tapping private funding to cover up-front costs.
Ms. Johnson's clients have included Los Angeles County, the City and County of San Francisco and Year Up.
Ms. Johnson has been a member of the San Francisco Planning Commission. In addition, she is the president of the San Francisco Community Investment Fund Advisory Board and is the Board Chair of the San Francisco Housing and Development Corporation.
Ms. Johnson has previously served as a senior product manager at BNY Mellon Corporate Trust where she specialized in US local, state and federal public financial markets. She also has worked for Emphasys, Inc as a senior project manager and worked as a consultant for Public Financial Management, Inc.
Ms. Johnson holds a B.S. degree in Engineering Science from Smith College in Northampton, MA.
---
MICHAEL R. MCGILL -- Vice Chairperson of the Committee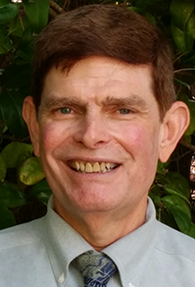 American Institute of Electrical Engineers Seat
Michael McGill currently serves as the president and principal civil engineer for MMS Design Associates (MMS).
MMS is a consulting firm that has provided development-based services to cities, public agencies and private sector clients for more than 35 years.
Mr. McGill's firm specializes in large, complex projects involving major infrastructure analysis, funding, financing, long-range planning and design, construction and contract administration.
As a civil engineer, Mr. McGill has designed and managed a variety of public works and other municipal projects and has overseen infrastructure projects totaling in excess of $1 billion.
Mr. McGill has served as both the president and a board member of the Central Contra Costa Sanitary District.
He has also served as a commissioner for the Contra Costa County Local Agency Formation Commission as well as the president of the Contra Costa Taxpayers Association.
---
ANU NATARAJAN -- Chairperson of the Committee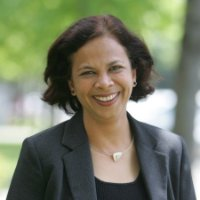 League of Women Voters Seat
Anu Natarajan is currently the Executive Manager of School2Home, Northern California. In her role, Ms. Natarajan oversees a team of consultants working on closing the digital divide and the achievement gap through a focused program that includes training teachers in professional development and incorporating technology into curriculum; working with and training parents in digital literacy and being engaged with the schools and providing skills to students in middle schools.
Ms. Natarajan is also working with the City of Santa Clara as a Sustainability Consultant helping integrate the City's green efforts and working on community engagement and creative partnerships.
Between 2004 and 2014, Ms. Natarajan served as both a councilmember and vice mayor for the City of Fremont where she used her passion for community building and her professional background in architecture and urban planning to shift the city's vision of a suburban community to a more strategically urban and sustainable city. Ms. Natarajan has worked as a public agency planner, planning and design consultant working with communities on visioning and goal-setting. She was Program Director of the Common Good Collaborative at American Leadership Forum Silicon Valley. She also served as Director of Policy and Advocacy at MidPen Housing Development, a non-profit affordable housing builder.
Ms. Natarajan has a Master of Urban Planning and Urban Design degree from the University of Washington in Seattle as well as a Bachelor of Architecture from Bangalore University in India.
---
JOHN POST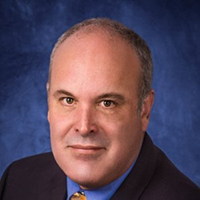 Project Management Institute Seat
John Post works as a senior advisor to the Principal Associate Director of the University of California's Lawrence Livermore National Laboratory (LLNL). In his role, Mr. Post's major responsibilities include budget formulation and analysis, business services, supply chain management and procurement, capital project planning, design and construction, project management, facility management and maintenance planning, and program/project development.
His additional responsibilities include audit and internal controls, policy development and implementation, risk management, corporate governance, and multi-corporate health and welfare plan fiduciary.
Mr. Post also serves as a Global Executive Council Member at the Project Management Institute.
Mr. Post has held positions at LLNL as the Assistant Principal Associate Director for National Ignition Facility & Photon Sciences and the Assistant Principal Associate Director for Operations and Business.
Mr. Post graduated with a MBA in Agribusiness and a BS in Mechanized Agriculture from California Polytechnic State University in San Luis Obispo. He attended Livermore High School.
---
Bond Oversight Committee meeting minutes and agendas
Date Items
9/21/18 Agenda and Meeting Packet
4/18/18 Meeting Minutes
1/31/18 Meeting Minutes
7/26/17 Meeting Minutes