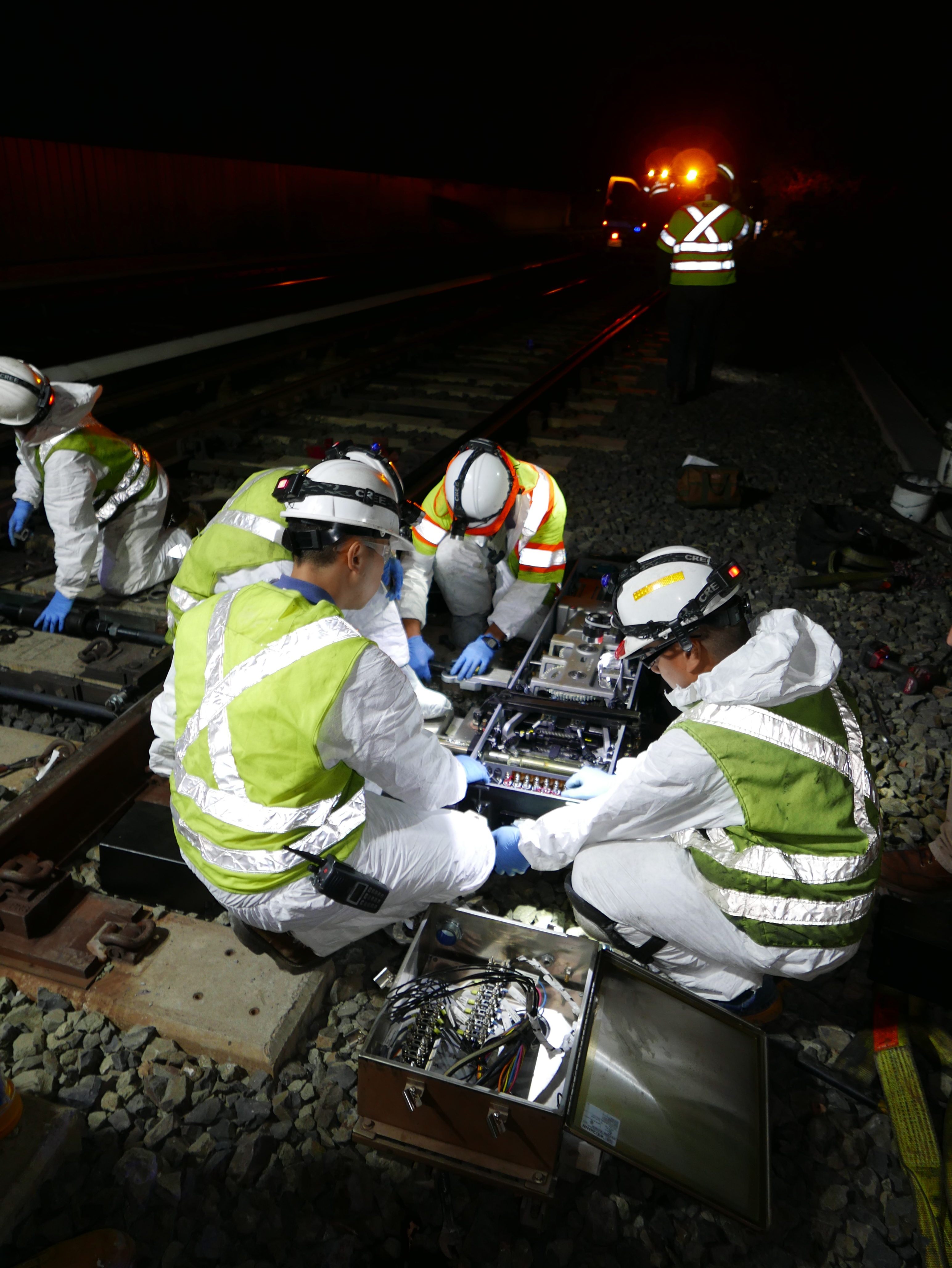 We are proud to announce BART was selected as one of 19 out of the 50 competing agencies to receive a Ladder of Opportunity Grant from the FTA.
The District has implemented the Transit Career Ladders Training program to promote transportation careers in low-income, unemployed and underemployed communities, and among minorities, veterans and women through participant enrollment in colleges programs to help fill future positions such as Electricians, Transit Vehicle Electronic Technicians (TVET) and Transit Communication Electronic Technicians (TCET).
The project funding for the TCLT Program has been used to help support new transit entrants into the transit industry in the electrical and electronic fields.
TCLT PROGRAM UPDATES
Currently the TCLT program is progressing through its second semester with 103 students.
NEXT STEPS
There are continued and ongoing efforts to explore avenues for external and internal funding for future "on the job training" programs.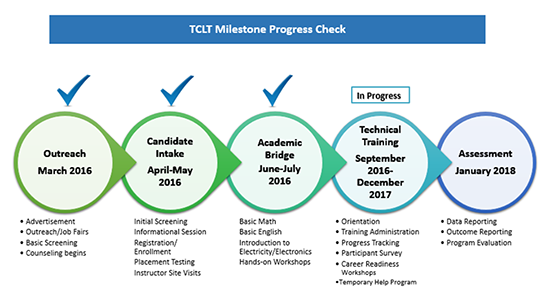 ---
More Information
Download the Transit Career Ladders Training Program Brochure
Read our Frequently Asked Questions document about the program
Read the press releases "BART launches innovative tech training program partnership" and "BART receives $750,000 DOT grant for workforce development"
---
Learn more about Transit Related Positions
Read our profile on Train Control Electronic Technicians
Read our profile on Transit Vehicle Electronic Technicians
View all job descriptions at BART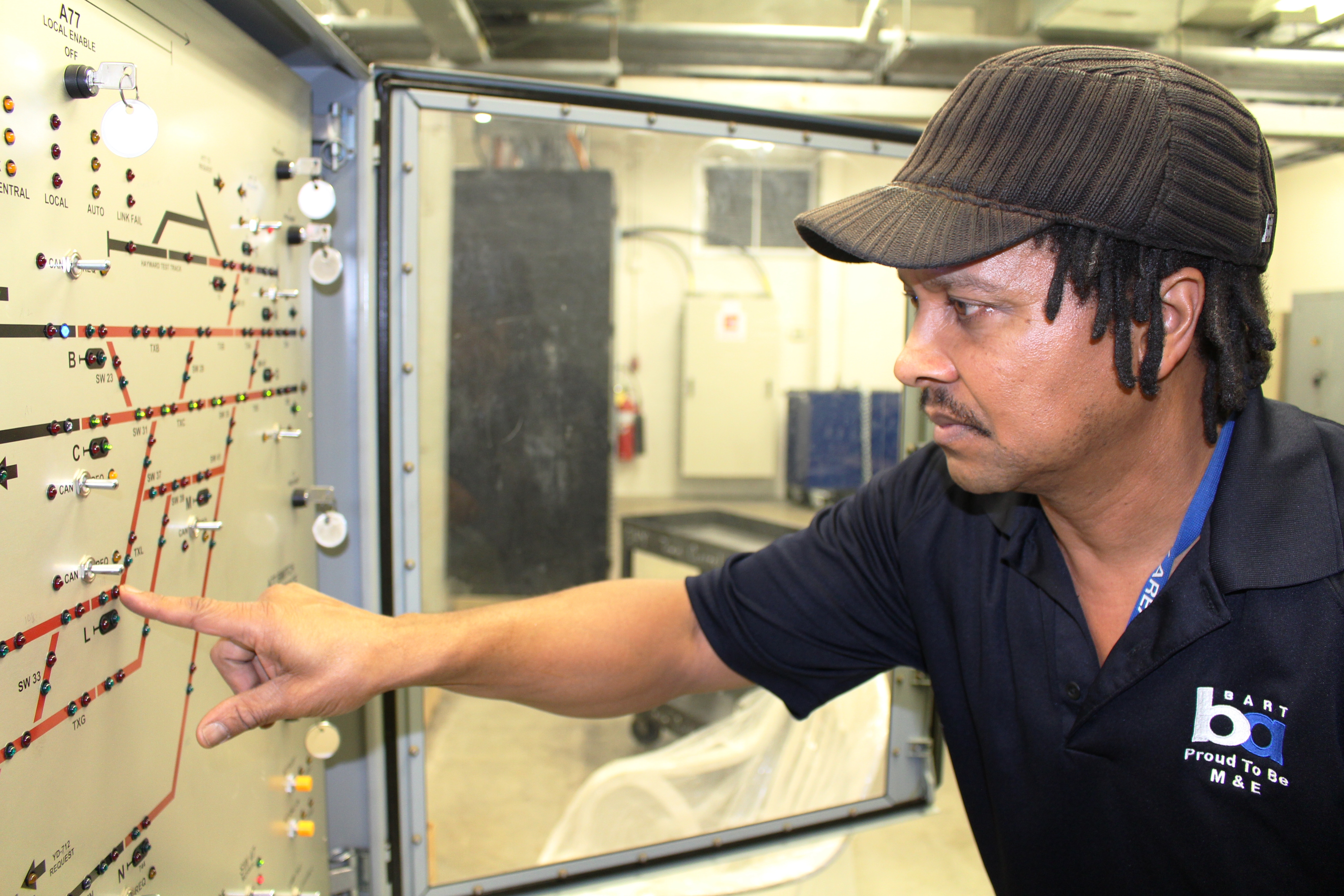 ---
Contact Us:
To reach us, please email HRPL@bart.gov.For assistance with the online application, please call our hotline at 510-464-6112 from Monday to Friday 8:30-5:00 p.m.

COLLEGE & WEBSITE

PROGRAM

Coordinator

EMAIL

Chabot (Hayward)

Gwendolyn McClain

CCSF (SF)

Darvin Huang

CSM (San Mateo)

David Chin

DVC (Pleasant Hill)

Allison Albright

LANEY (Oakland)

Raya Zion

LMC (Pittsburg)

David Wahl
---
Partnering Workforce Investment Boards Locations
For resources such as use of computer, supportive services assistance, case management and job placement assistance, find your local career center for assistance at one of the locations websites below.
---
Other Bay Area Workforce Investment Board Locations