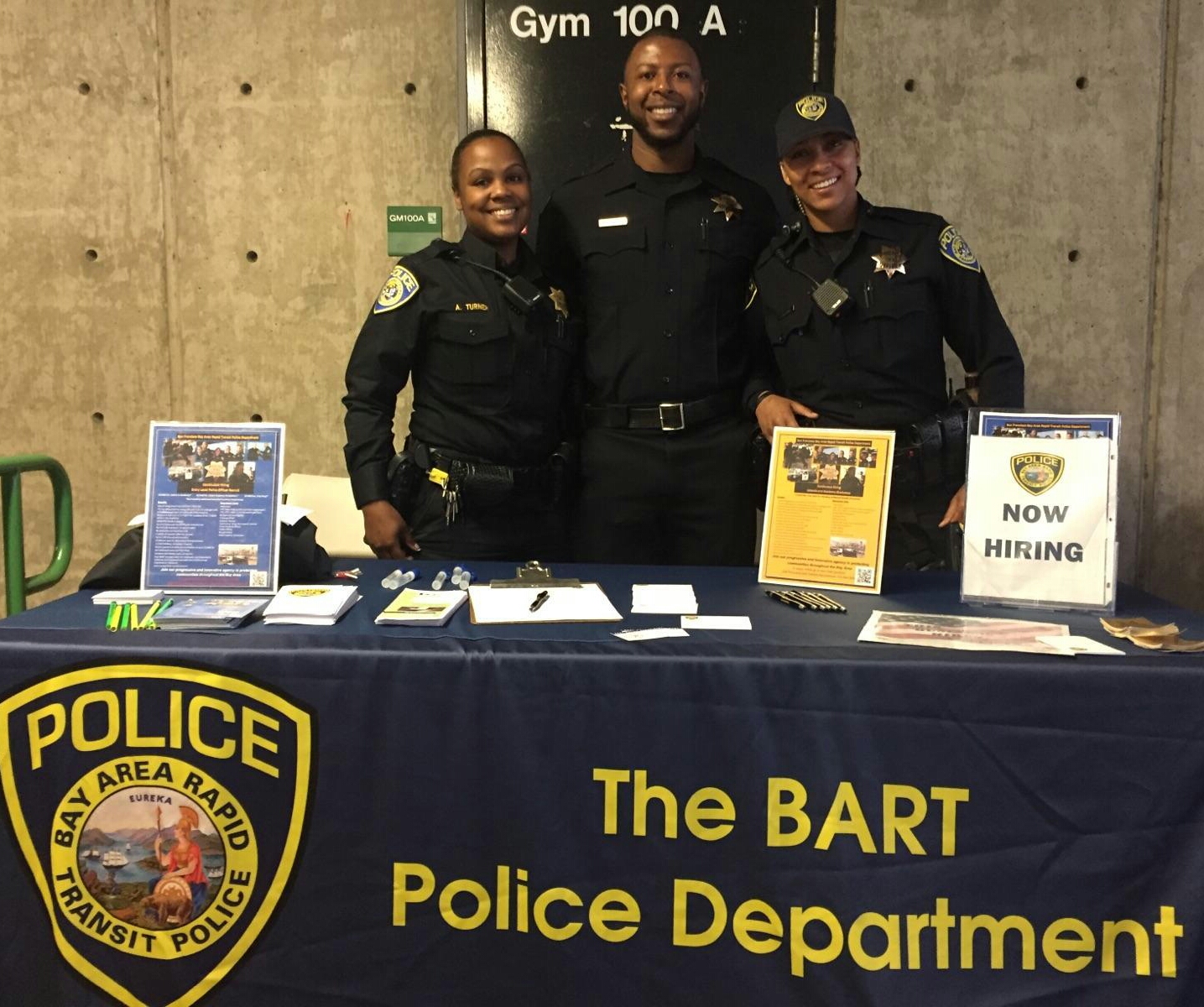 Join a strong team of talented professionals dedicated to their work in a law enforcement department that's just the right size to get ahead and build your career. Advancement is just waiting to be earned.
The BART Police Department is streamlining its hiring process and is now offering for the first time ever a $10,000 hiring bonus for academy graduates or experienced officers. ($5,000 upon hire and $5,000 upon completion of the Field Training Program).
BART Police Officer Selection and Training Process
Disqualifying Factors for Public Safety Applicants
BART Police Officer Continuing Education
BART Police Explorer Interest Card
Follow our BART Police Recruiting Facebook Page
Thinking about joining? Here are a few things to consider:
Work all over the Bay Area in different communities.
BART offers $4,000 per year for educational reimbursement.
BART pays for everything including $1,050 uniform allowance and $50 monthly gym membership.
BART pays for academy and salary is earned while in the academy.
State of the art equipment, new vehicles, and body worn cameras
Crisis Intervention Training for all officers.
BART PD is highly progressive, staying in the forefront of leadership and modern law enforcement concepts like De-Escalation training, Fair and Impartial policing training.