BART is a two track system. We were not built with extra tracks to provide redundancy and the ability to easily and quickly maneuver trains around delay incidents. We also have only one Transbay Tube with all lines converging in Oakland, easily creating a bottleneck. While infrequent, we from time to time experience something that prevents transbay service. Recent examples have been a downed PG&E electrical wire or a fire at a construction lot near the West Oakland station that damaged our tracks.
During these incidents we rely on our transit partners to get you where you need to go. Not everyone is an expert at knowing how to get across the bay without BART and without a car.
With that in mind, we've created this cheat sheet that shows you transbay bus lines and ferry options located within walking distance to BART stations. The idea is to show you how to get as far as you can on BART and then where you can connect to a bus or ferry during these incidents. We also want to show a variety of pick up locations to avoid all riders trying to board a bus at the same stop.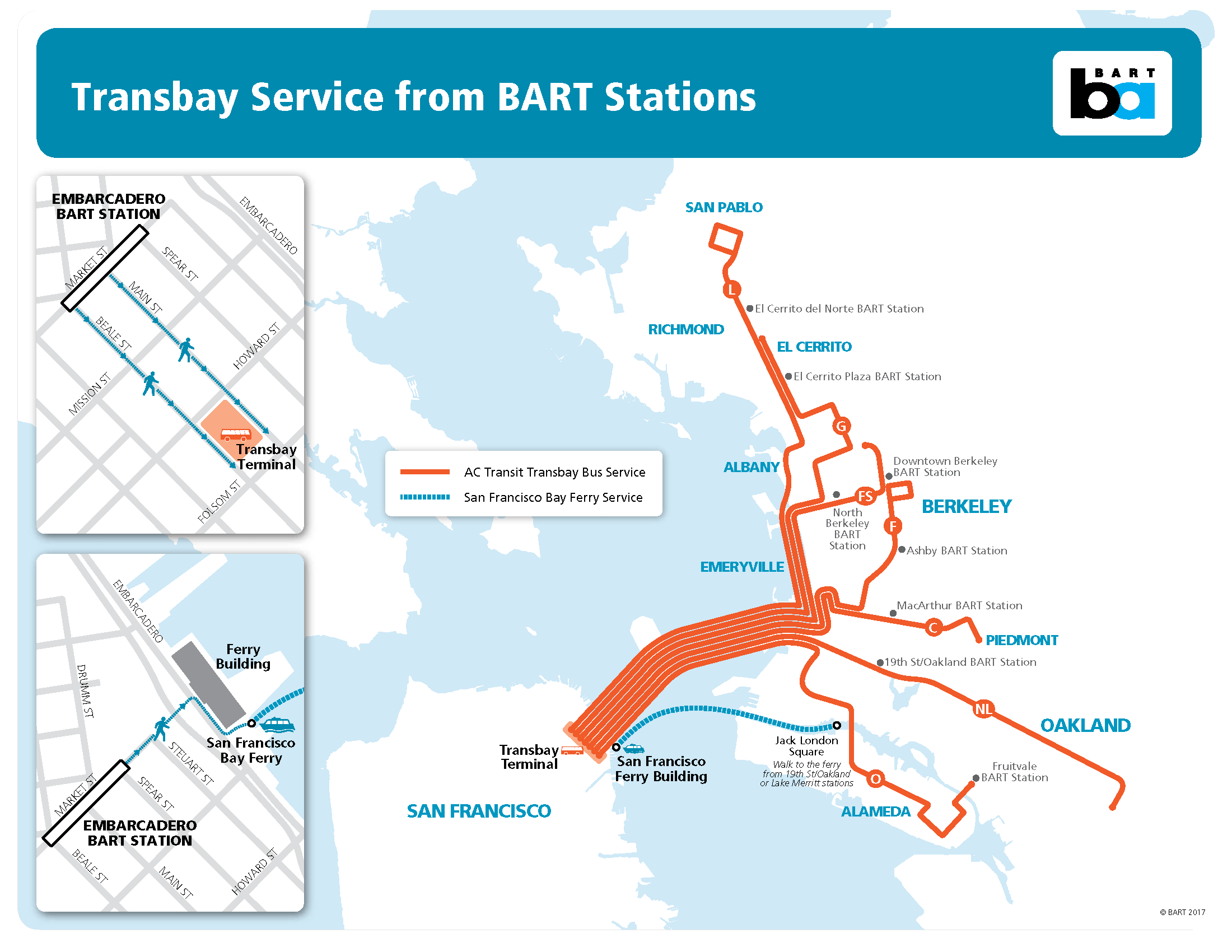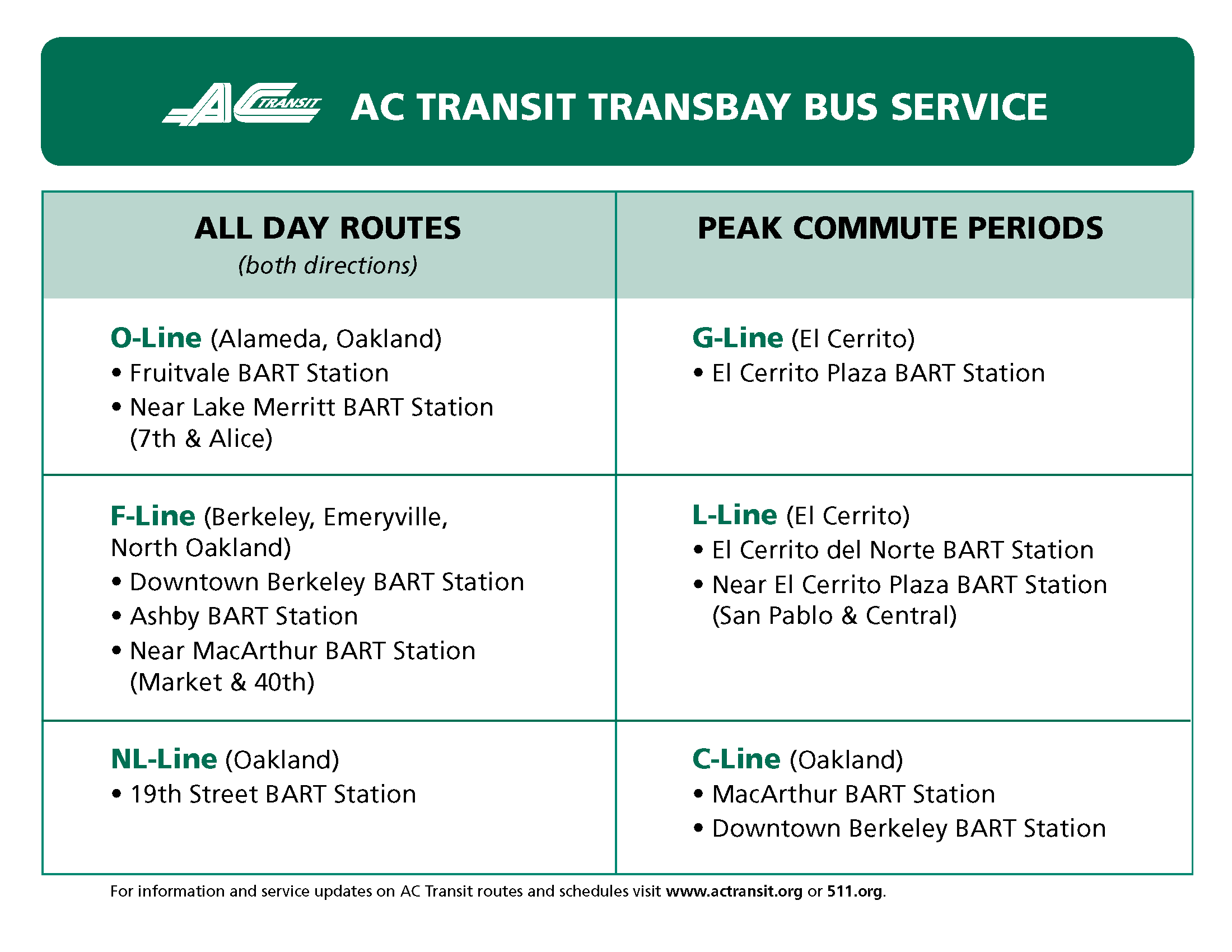 Download a PDF of this map to print out or save on your computer.
Tip: Save the two images above to your phone so you can easily access it during a major BART disruption.
Bookmark this page for quick reference www.bart.gov/transbayalternatives