Yerba Buena Gardens hosts summer festival events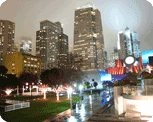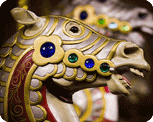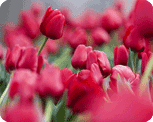 Now on BART TV
:

A visit to Yerba Buena Gardens
For an oasis in the heart of downtown San Francisco, check out Yerba Buena Gardens -- about a block west from both the Powell Street and Montgomery Street BART Stations. The Yerba Buena Gardens Festival presents about 100 different events -- free and open to the public -- between May and October. The festival features music, theater, dance, cultural events, educational and children's programs, reflecting the rich cultures and creativity of the region. Here are a few highlights of events coming up in August:
Lunchtime concert series, Thursdays from 12:30 p.m. – 1:30 p.m.:
Aug: 14: The Consulate General of Japan presents an annual concert reflecting the musical legacy of Japan. This year's program features The Sawai Koto School.
Aug. 28: Richard Howell. Charismatic composer/saxophonist Richard Howell's music draws from the exuberant, rich cultural heritage of the African diaspora.
Children's garden series, ongoing:
Aug. 1, 23 and 29, 11 a.m. and 12:15 p.m.: Caterpillar Puppets. An interactive puppet show featuring characters like a baby orangutan and a rainforest monster whom the audience must help sing peacefully to sleep.
Aug. 15, 11 a.m. and 12:15 p.m.: Charlie Chin's California Sing-Along. Folk singer Charlie Chin plays the guitar and banjo, taking kids along on a journey through the Gold Rush and other parts of California history.
For the complete festival event calendar, visit http://www.ybgf.org/, and for more about the gardens go to http://www.yerbabuenagardens.com/.
Photo credits: Yerba Buena Gardens at night by
estro
; detail of carousel horse by
Thomas Hawk
; tulips by
Thomas Hawk
; homepage thumbnail detail of carousel dragon by Thomas Hawk