Take BART to Slow Food Nation events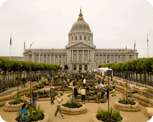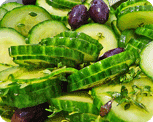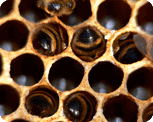 It's being billed as "the largest celebration of food in America." Slow Food Nation takes place Labor Day weekend at Fort Mason Center and nearby locations in San Francisco. Many of the events are free and open to the public, although some are ticketed and have fees. Slow Food Nation will bring together foodies, farmers, educators, artists and environmental advocates from around the nation to raise awareness about shaping a more sustainable food system. It will also feature a music festival, workshops, films and hikes. A couple of the free events are highlighted below. Both are taking place at Civic Center Plaza, easily accessible from the Civic Center BART Station
Marketplace:
Friday, August 29 - Sunday, August 31; 9 a.m. – 4 p.m., Civic Center Plaza
The Market showcases 60 California farmers and artisans growing and producing good, clean and fair food. Visitors can purchase directly from the producer and learn the significance of regionality, diversity and artisanality in the Bay Area's food system. Next to the Market, "Slow on the Go" demonstrates how "fast" slow food can be. Visitors can purchase affordable street food from San Francisco's diverse ethnic community, prepared with fully sustainable, source-verified ingredients.
Slow Food Nation Victory Garden:
Friday, August 29 – Sunday, August 31; 9 a.m. – 4 p.m., Civic Center Plaza
In collaboration with Victory Gardens 2008+, Slow Food Nation will herald the era of self-sufficiency through the creation of an ornamental edible garden in the heart of San Francisco's Civic Center. Planted on the same site as 60 years ago during World War II, the Slow Food Nation Victory Garden demonstrates the potential of a truly local agriculture practice and brings together and promotes Bay Area urban gardening organizations, while producing high quality food for those in need.
The Slow Food Rocks concert is a ticketed event Saturday, Aug. 30, from 11 a.m. – 7 p.m. and Sunday, Aug. 31, from 11 a.m. – 5:30 p.m., at Fort Mason Center/Great Meadow. Artists performing include Gnarls Barkley and the New Pornographers.
Slow Food Nation is a subsidiary non-profit of Slow Food USA and part of the international Slow Food movement. It was created to organize the first-ever American collaborative gathering to unite the growing sustainable food movement and introduce thousands of people to food that is good, clean and fair through enjoyable, accessible and educational activities. Slow Food Nation is dedicated to creating a framework for deeper environmental connection to our food and aims to inspire and empower Americans to build a food system that is sustainable, healthy and delicious.
For a complete schedule of events and more information, including how to take public transit to more events, go to http://www.slowfoodnation.org/
Visitors coming to Slow Food Nation from outside the Bay Area can get details here on how to take BART into San Francisco from local airports.
Photo credits: Victory Garden, this page and homepage thumbnail, by Scott Chernis, cucumber and olives by Gorgeoux, bees by BugMan50