Take BART to the Kraft Fight Hunger Bowl - UCLA vs Illinois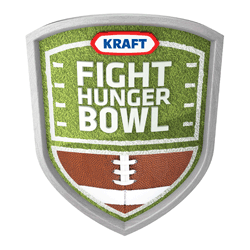 UCLA vs Illinois – Saturday, December 31 at 12:30pm

The UCLA Bruins, champions of the Pac-12 South division, will meet the Big Ten's Illinois Fighting Illini in the Kraft Fight Hunger Bowl at AT&T Park on Saturday, December 31, 2011 with a 12:30 p.m. kickoff. The Kraft Fight Hunger Bowl is the only bowl game dedicated to raising money and awareness about the issue of hunger in the United States. In partnership with Macy's, the Kraft Fight Hunger Bowl will donate ONE MEAL for every ticket purchased to each of three local hunger organizations: the San Francisco Food Bank, the St. Anthony Foundation and the Glide Foundation. AT&T Park holds over 40,000 people, which could mean donating over 120,000 meals locally. For more information about the game, visit www.kraftbowl.org
Special Discount for BART Riders - $25 ticket (reg $50)
Get your Kraft Hunger Bowl View Sideline View seats for just $25 (regularly $50) with special code BART.
Use code BART when purchasing online or over the phone.
Online at http://www.kraftbowl.org/tickets/embl-tickets.html (use BART in the "coupon code" box at the top of the page to claim your discount tickets)
Via phone at 800 225-2277
Disclaimer: While supplies last. No more than 8 tickets per purchase.
Getting There: Take BART to the Game!
Closest BART station: Embarcadero
Take BART to the Embarcadero Street station. AT&T Park is approximately 1.4 miles from the Embarcadero station. From the Embarcadero BART station, you can either walk along the Embarcadero (25 min) to AT&T Park, or transfer to MUNI ($2). If transferring to Muni, stay underground once you exit the BART faregates, and enter the Muni faregates. Take an Inbound MUNI N or T line (or any specially marked ballpark train) directly to AT&T Park. The Second and King Muni stop is right next to AT&T Park. To plan your BART trip, use the BART QuickPlanner.