In Memoriam of Christopher Sheppard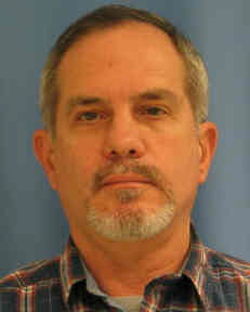 Christopher Sheppard
Christopher D. Sheppard died on October 19, 2013, during a tragic accident that occurred while Mr. Sheppard was inspecting BART tracks.
Mr. Sheppard was a dedicated family man, a dear friend, a well-loved co-worker, an author and experienced engineer who spent his career refining his expertise in the field of track safety by earning multiple degrees and technical certifications from the nation's finest engineering institutions, including Cook College at Rutgers University, Oracle University, Drexel University, and the University of Delaware.
Mr. Sheppard's distinguished career improved passenger safety for transit systems. He exhibited a passion for transportation and an unwavering dedication to improving safety for the transit riding public during his quarter-century of fine service in the transportation industry. At BART, Mr. Sheppard provided engineering and support services related to track maintenance and construction in the Maintenance & Engineering Department.
Before coming to BART, Mr. Sheppard's supervised the track re-alignment for Amtrak's High Speed Rail and Secaucus Transfer projects in New Jersey. He also developed safety work plans, analyzed safety data and planned and implemented maintenance inspection programs for railroads carrying millions of passengers along American's Northeast Corridor from New Rochelle, New York, to Washington, DC.
Mr. Sheppard was an author of many technical manuals designed to ensure passenger safety for transit systems such as BART and Amtrak. Mr. Sheppard's manuals serve as a standard bearer for safe rail operations for passengers to this day.
Mr. Sheppard will be remembered as a wonderful husband and family man, a loyal friend, a colleague, and a mentor who bettered the lives of his fellow co-workers through his kindness, his contagious laugh and his gentle smile.
In their grief, and in respect of the memory of Christopher D. Sheppard , the BART Board of Directors, on behalf of the BART family, dedicated October 24, 2013, as Christopher Sheppard Day, in gratitude and appreciation for his commitment to transit, transportation and his tireless dedication to improving the lives of millions of riders.