In Memoriam of Laurence E. Daniels, P.E.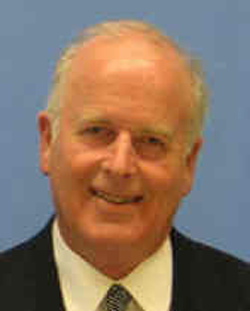 Laurence E. Daniels
Laurence E. Daniels died in a tragic accident on Saturday, October 19 while inspecting a BART track. He will be remembered as a devoted friend, a colleague, and a mentor who touched the lives of his fellow co-workers through his gentle spirit, sense of humor and kind nature.
Mr. Daniels was a highly experienced engineer, renowned author and researcher, and beloved co-worker who demonstrated a deep love for transportation and an unwavering commitment to the District during his more than 32 years of distinguished service in the transit industry.
Mr. Daniels worked tirelessly to improve the transit riding experience for hundreds of millions of people while working for nearly 30 transit agencies around the globe, including Singapore Mass Rapid Transit, Washington Metropolitan Area Transit Authority, Southeastern Pennsylvania Transportation Authority, San Francisco Municipal Railway and BART.
Mr. Daniels was recognized as a renowned researcher in the railroad industry and authored more than 30 publications that have provided expert advice to transit agencies on how to design a more rewarding riding experience for their customers. Mr. Daniels' publications included ways to reduce train noise, cost-effective engineering and construction, and designing safer trackways for high-speed trains.
In their sorrow and in respect of the memory of Laurence E. Daniels, the BART Board of Directors on behalf of the entire BART family dedicated October 25, 2013 as Laurence E. Daniels Day, in gratitude and appreciation for his dedication and commitment to transit, transportation and his tireless dedication to improving the lives of millions of transit riders around the globe.