BART Police Chief gives update on officer killed in line of duty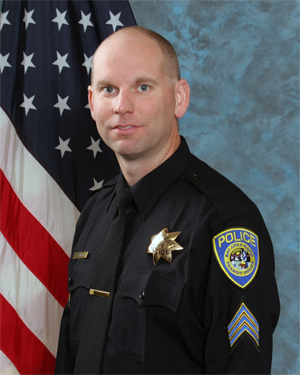 Sgt. Tommy Smith
Statement from BART Police Chief Kenton Rainey:
"On behalf of the SF BART, I am here this morning to confirm the reports that it was in fact Sgt. Tommy Smith who was tragically killed in the line of duty yesterday afternoon. As it was reported last night Tommy and other members from the department were conducting a probation search in the City of Dublin when he was fatally struck by gunfire from a fellow officer. Paramedics were summoned to the scene and immediately transported him to Eden Medical Center in Castro Valley. However, despite the emergency room medical staff bests efforts they were unable to save Tommy.

Tommy was a 23-year veteran with the department and was in charge of our detective unit. He was married, and he and his wife Kellie, who is a BPD K-9 officer, have one daughter. Tommy was a great law enforcement officer, but an even better son, brother, husband, father and friend. He touched many lives in a positive way both professionally and personally and he will be sorely missed. On behalf of the BART Board of Directors, the GM and the rest of the District, I would like to extend our deepest condolences to Kellie and their daughter, and the other members of their immediate family.

This tragic incident is being investigated by the following agencies: Alameda County Sheriff's Office, Alameda County DA's Office, BPD Internal Affairs Unit and BART Independent Police Auditor.
I would like to take this opportunity to thank all the members from our extended Law Enforcement family locally and from around the country who has reached out to us to let us know we are in their thoughts and prayers during this difficult time. I also would like to thank our Attorney General, Kamala Harris, for her call and condolences.
I would like to especially acknowledge and thank Sheriff Greg Ahern and members from his department for all of their assistance and kindness they have shown my personnel, and Alameda County DA Nancy O'Malley and Chief Investigator Brad Kerns for their quick response as well.

Finally, I can't say enough about the emergency room medical staff at Eden Medical Center for everything they did to try and save Tommy's life and how accommodating they were to all the LE personnel that responded to the emergency room. Thank you."
Last updated 1 pm Wednesday, Jan. 22 with video