Richmond Station to get $2.7 million in safety and other improvements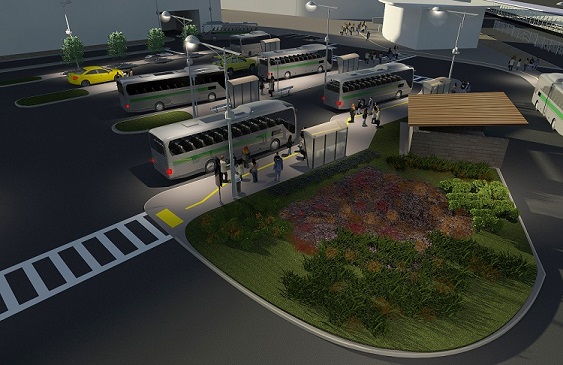 The BART Board of Directors awarded a contract today to reconstruct and make safety improvements to the area outside the Richmond Station where buses, taxis, and cars drop off and picked up riders. The $2.7 million project will modernize the existing lot on the west side of the station and provide for a safer and more functional multi-modal transit hub with sustainable features like energy efficient LED lighting and drought resistant landscaping.
Passengers will benefit from better lit and more visible pedestrian paths leading to and from the station, and a new pathway specially designed for those who are physically impaired with a ramp and tactile surface. Other improvements aimed at keeping the flow of traffic manageable and safe for pedestrians include a new drop-off and pick-up lane, a new designated taxi area, and more effective operational space for buses with electronic displays showing real time bus departures at new bus shelters.
"As the City of Richmond continues to strive to renovate its Downtown, having a transit center that fits into the vision for the area and provides a sense of safety is essential," said BART Director Zakhary Mallett who represents the station.
Construction will begin in March with a completion date towards the end of 2015. The Board voted to award the contract to Bay Area based West Bay Builders, who committed to subcontracting 36 percent of the work to disadvantaged businesses. The project is funded by multiple sources including Federal, State, County and BART funds.
"This project is another step towards our efforts to modernize stations when funding is identified," said BART Board President Tom Blalock. "BART Planning & Development staff is currently in the design phase of several other station modernization projects throughout the District."