Train Talk: Twitter town hall set for March 3rd at noon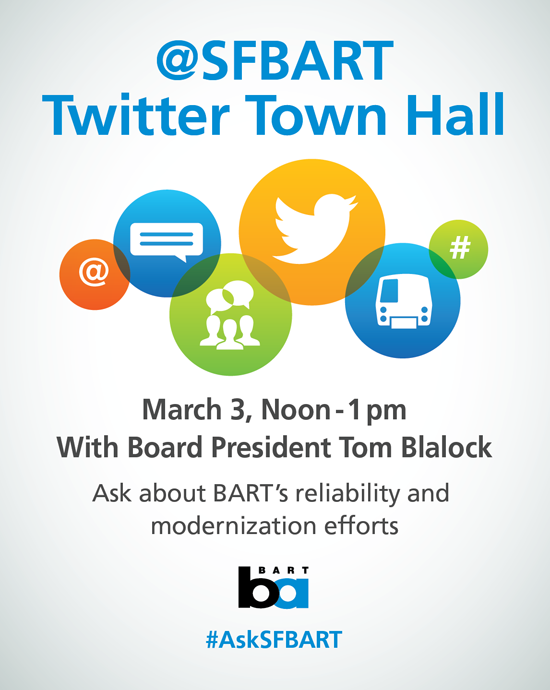 Join us and BART Board President Tom Blalock on March 3rd from noon to 1 pm for a town hall style discussion about the future of BART- on Twitter!
We'll be facilitating a discussion centering on our plans to build a better BART system. From maintenance musings to capacity concerns, we'll be providing a space to have a relevant and timely discussion about how we can move forward as a community in transit. Joining the Board President will be BART's top Operations, Maintenance / Engineering, and Station Modernization staff.
We will be answering as many questions as possible in the time allowed, and will make every effort to respond to all queries—even after the moderated discussion is over.
Read more about how to use Twitter at http://www.twitter.com, and join if you haven't already!