BART to host final in-station events at 19th St/Oakland Station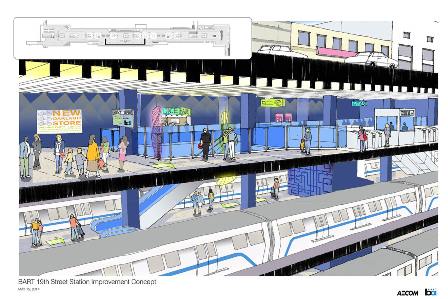 BART's 19th St/Oakland Station is entering the second phase of the Station Modernization Program and is one step closer to seeing major upgrades.
BART is currently developing design and construction estimates for the station. The goal of the program is to modernize the station's function, safety, capacity, sustainability, appearance to improve the customer experience.
BART will host a final pair of in-station events to share the design and construction updates with customers.
Join us at 19th St/Oakland Station on Thursday, June 4, from 7 am to 10 am and Friday, June 5, from 4 pm to 7 pm.
Plans to modernize the station kicked off a year ago. During the first phase, customers were asked to rank a series of proposed station upgrades. The public input collected at the in-station events and the online surveys helped prioritize the station improvements.
For more information, please visit the project webpage at www.bart.gov/19th