Transbay service back to normal following weekend shutdown
BART service through the Transbay Tube is back to normal on Monday after a weekend shutdown for critical maintenance work.
"It all went according to plan and we thank our regional transportation partners, as well as our customers for heeding the advice to avoid non-essential transbay travel," said BART spokeswoman Alicia Trost. "Staff will debrief this week as we prepare for the second phase of this work on Labor Day weekend."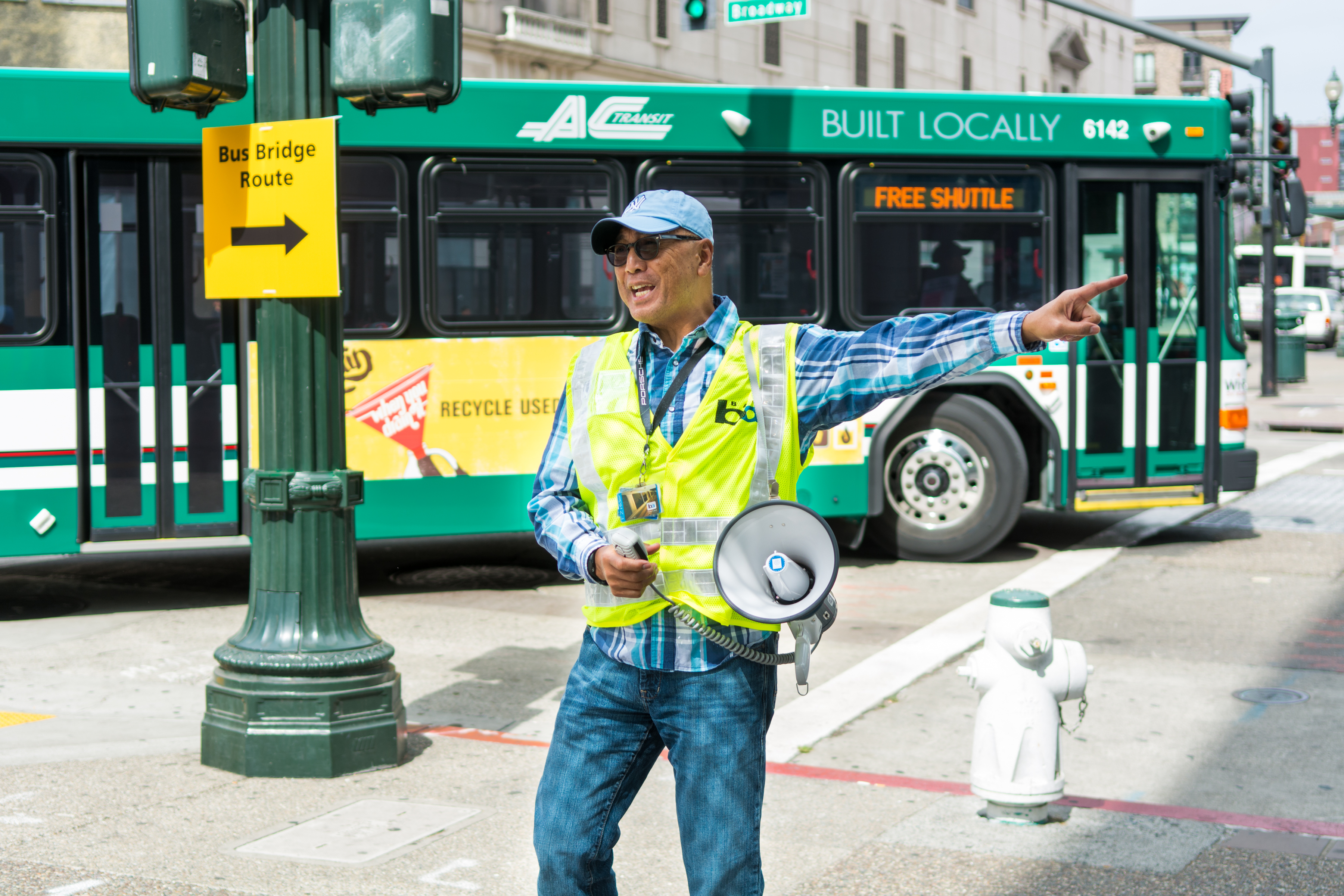 Ridership was at 50% both Saturday and Sunday. BART trains carried 109,826 trips on Saturday, compared to 211,666 the Saturday before. Sunday ridership was 83,908, compared to 166,553 the previous Sunday. Typically, half our weekend trips are transbay.
BART lifeline bus service was provided by AC Transit, Golden Gate Transit, SamTrans and SFMTA. The bus ride was free, there was no wait and took 20 minutes to and from the city. When you factor in walking time to/from the bus bridge the transbay journey was a little more than half an hour.
Extra staffing was on hand all over BART, from extra phone representatives in the call center giving trip plans, to extra station agents in booths, and hundreds of personnel not usually in the field who blitzed the key stations in yellow vests to give a personal touch to travelers navigating the shutdown.
The track work project also went as planned and is on schedule. More work, and another Transbay Tube closure, will take place over the Labor Day weekend.
After Labor Day, maintenance crews will finish their work during the overnight maintenance window through January, which is when riders will experience the full benefit of a safer, smoother and quieter ride.