San Mateo man celebrates 100th birthday with his first BART ride
Hiro Takahashi of San Mateo has a lot of "been there, done thats." After all, Mr. Takahashi was born in 1915. So how did Mr. Takahashi celebrate his 100th birthday? With his first-ever ride on BART.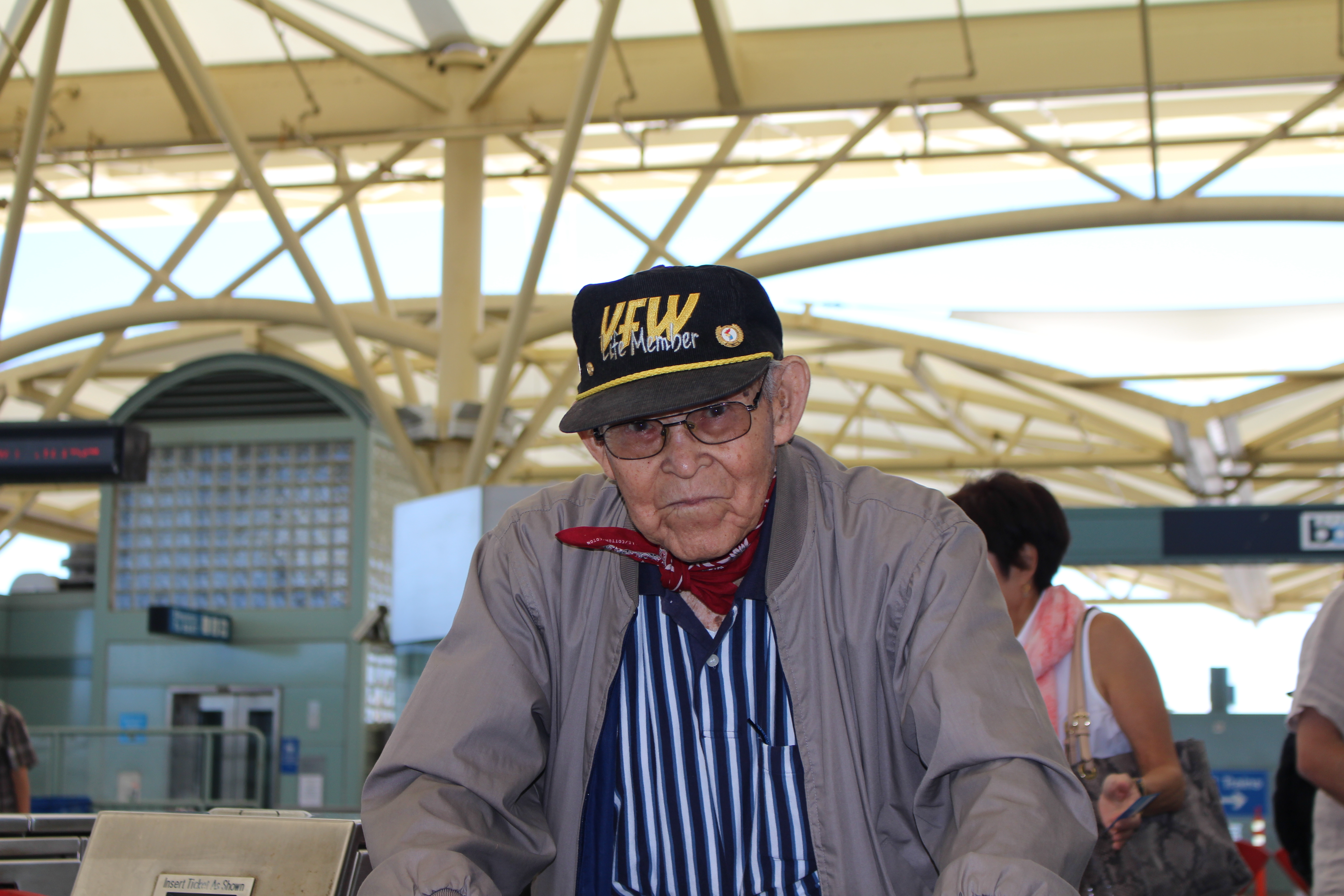 Mr. Takahashi, his daughter and grandson boarded a San Francisco-bound train late in the morning on September 26th at Millbrae Station and headed into the city for a celebratory lunch.
"I've ridden the subway in New York and Boston but never here," he said. He joked that his birthday was actually the following day, but his daughter noted the family had other plans for the big day so Saturday was chosen for the BART trip.
The train whisked the trio into the International Terminal of SFO, where curious travelers wheeled their luggage onto the train, only to find a spry gentleman smiling as his daughter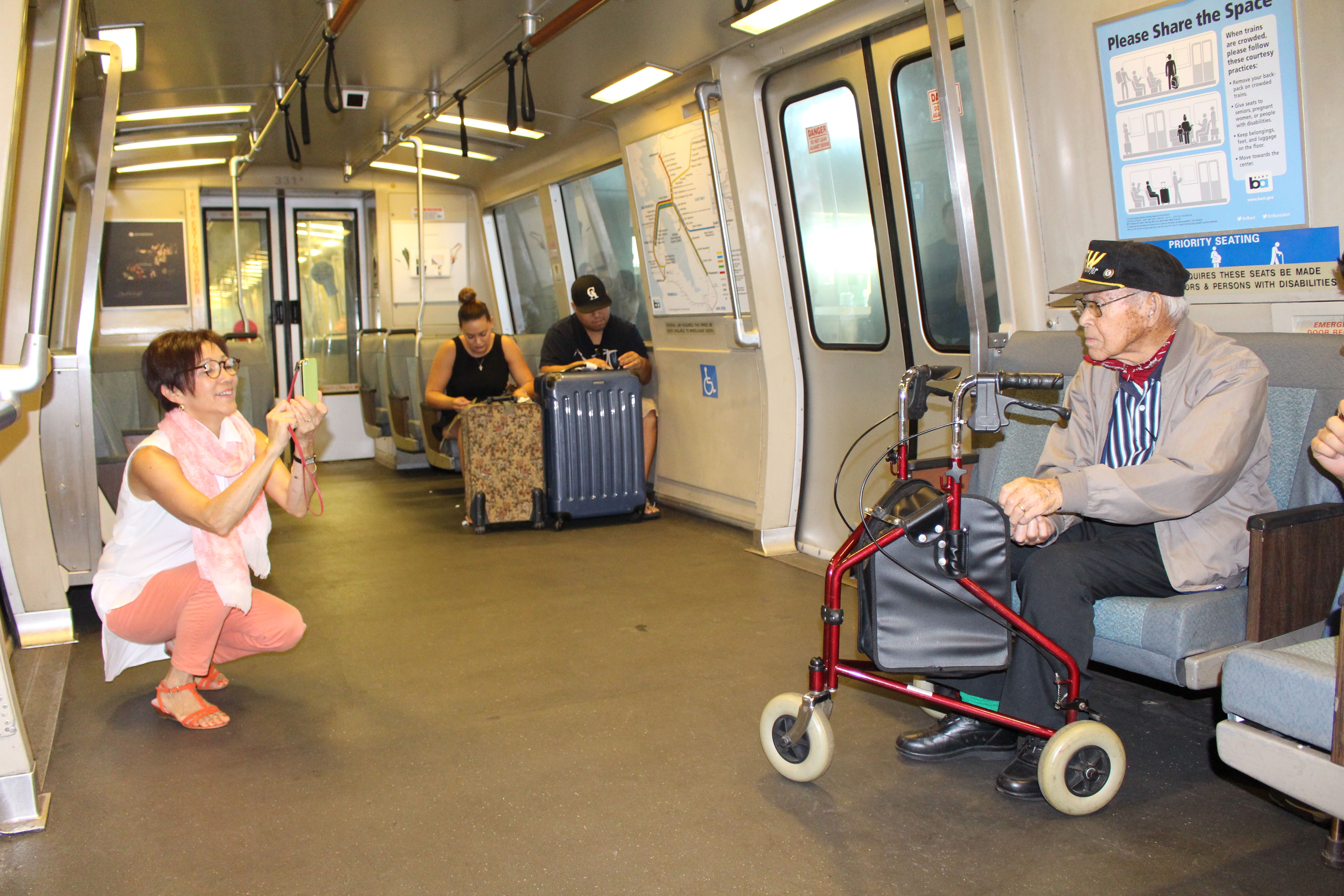 snapped smart phone photos.
Then the train was off - travelling to downtown San Francisco.
Back in 1915 when Mr. Takahashi was born, Market Street was bustling with activity. Muni and its competitor United Railroads operated streetcars in downtown San Francisco. Automobiles were an unusual sight; Ford's Model T had been introduced just seven years before. The San Francisco Ferry Building was a majestic centerpiece waterfront landmark.
Now, 100 years later, the Ferry Building is still a vibrant attraction and boasts a world class restaurant known for modern Vietnamese cuisine. That's where Mr. Takahashi headed for lunch.
After exiting the train at Embarcadero, the family took the elevators to Market Street, 21st Century version. Grandson Christian used his smart phone to hail a rideshare service driver. In minutes a car appeared, ready to ferry them to the Ferry Building. The wonders of modern technology!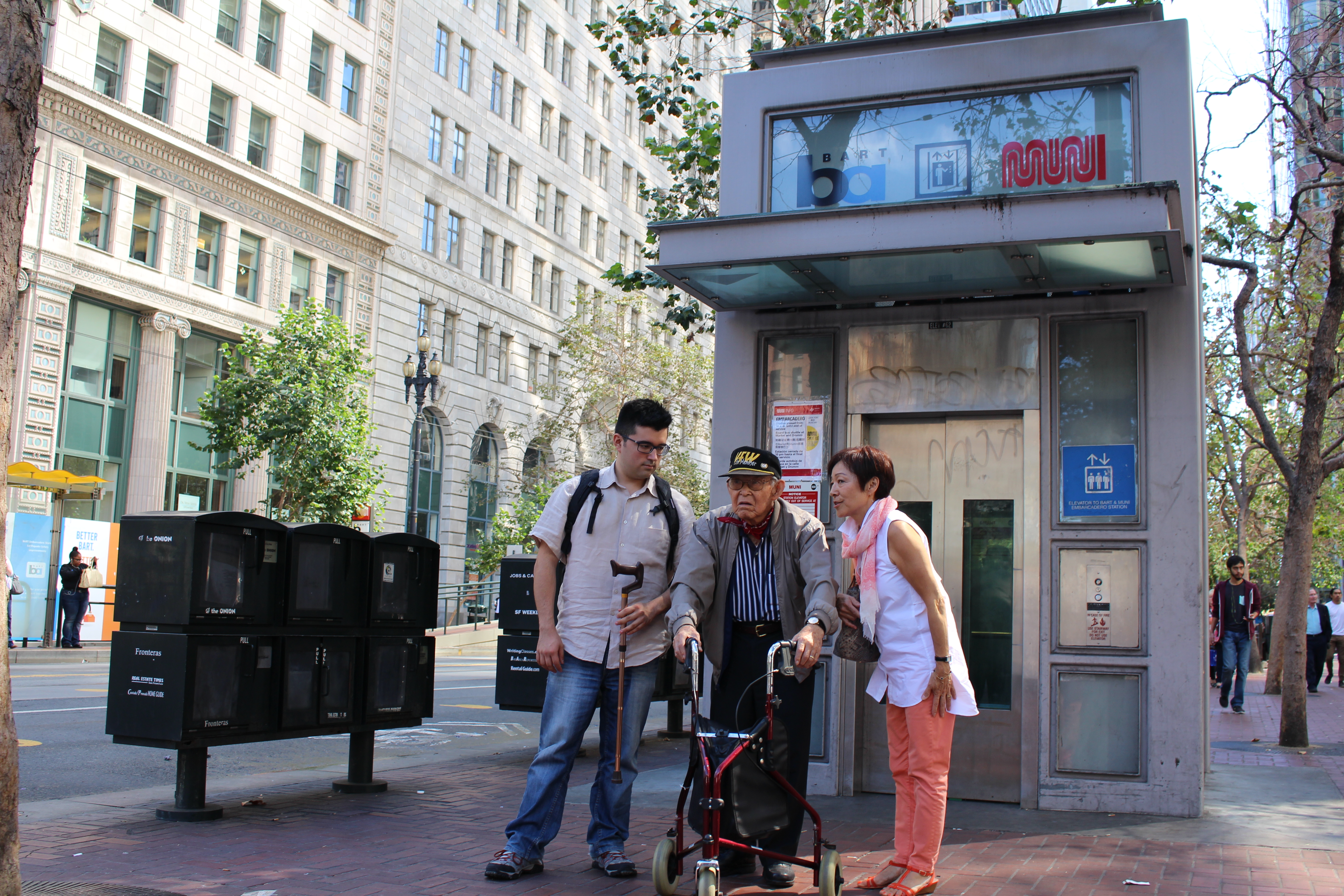 After a leisurely lunch, the family returned to BART and waited for the next train. Mr. Takahashi asked for the score of the Giants game. He seemed dismayed when he learned the A's were leading. A loyal West Bay resident.
After a brief reminisence of great baseball rivalries, the family boarded the train bound for Millbrae and, one day shy of 100 years old, Hiro Takahashi's first BART excursion was almost complete. Better late than never.
Thanks for riding BART, Mr. Takahashi. And Happy Birthday!