A Super Bowl week playbook for BART customers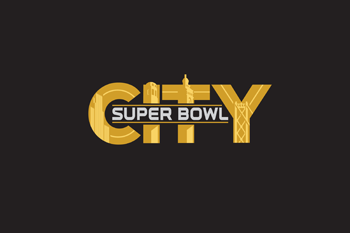 The Bay Area will become the center of the football universe beginning January 30 as the region hosts Super Bowl 50 and, whether you follow every NFL game or don't care to know a huddle from a cuddle, the big game will mean changes for BART customers.
We've put together a playbook to help guide you through the nine days of events.
OVERVIEW
The Super Bowl itself, the NFL's championship game, is Sunday, February 7, at Levi's Stadium in Santa Clara but, for most BART riders, the focus will be on two events near Embarcadero Station.
Super Bowl City, a free fan village, will be located at street level above Embarcadero Station and centered in Justin Herman Plaza. Super Bowl City opens January 30 and winds down February 7. The venues will be open from 11 am to about 9 or 10 pm.
During Super Bowl City BART will close the Embarcadero Station entrance/exit to Market Street near Spear Street, with the exception of 6:45 am to 9:45 am weekdays from Feb. 1 through Feb. 5. We apologize for the inconvenience but the decision to close this was made in the interest of safety. The other five entrance/exits at Embarcadero will remain open during all business hours.
The NFL Experience is a ticketed event at the Moscone Center, a couple of blocks from both Montgomery St. and Powell St. stations and it also runs from Jan. 30 to Feb. 7. It will be open from 10 am on weekdays and close at 10 pm.
LONGER TRAINS AND EXTRA STAFF TO HELP WITH CROWDS
BART will work to match train length to meet demand wherever possible. We anticipate the highest ridership days will be Saturday, January 30 and Wednesday, February 3 through Saturday, February 6. We plan to dispatch as many cars as we can to increase carrying capacity during non-commute periods when additional cars are available.
In addition, BART will work to adjust train lengths on lines that serve SFO and OAK on the busy travel days, which are expected to be Wednesday, February 3 through Friday, February 5 and Monday, February 8.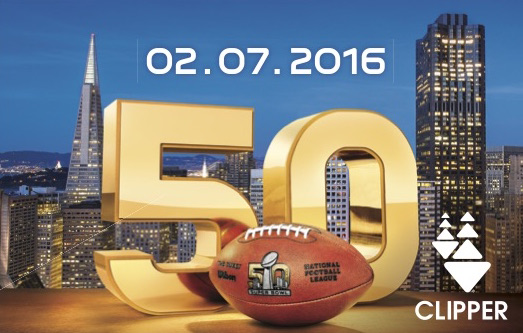 We'll also have additional Station Agents, Police Officers and supervisors working. If demand warrants, staff may augment ticket sales from vending machines by setting up tables to sell BART tickets at six stations which are frequently used to begin trips into the city: Fremont, Dublin/Pleasanton , Millbrae, El Cerrito del Norte, Pittsburg/Bay Point and San Francisco International Airport Station.
Parking, already in high demand at BART stations, will be even harder to find. Unless you already have a monthly parking permit, you are strongly encouraged to avoid driving yourself to a BART station and to instead choose one of the other options if it's too far to walk: use transit connections, bicycling, carpooling or getting someone to drop you off.
Estimated fill times for the station parking lots may be found on www.bart.gov at the station page for each station.
Now, here's more specific information depending on the purpose of your BART trip:
REGULAR BART RIDER WHO JUST WANTS TO GET WHERE THEY NORMALLY GO
Yes, BART will run longer trains but, as regular riders probably know, not all trains can be 10 car trains. With perhaps tens of thousands people attending the Super Bowl events in downtown San Francisco, the crowded car survival guide is more useful than ever.
We suggest buying a round trip ticket or using Clipper card to avoid ending up in a line at the ticket machine; three special limited edition Clipper cards commemorating the Super Bowl will be issued. Again, unless you already have a monthly parking permit, don't bank on finding a parking spot at one of the BART stations with lots or garages.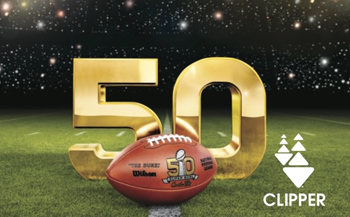 Embarcadero Station is expected to be even more congested during the week than normal. If you can be flexible in your schedule, it might make it a bit easier. One final tip: sign up for BART Service Advisories.
YOU'RE HEADED TO SUPER BOWL CITY OR NFL EXPERIENCE
If you're new to BART or an infrequent rider, you're sure to find useful information in our rider guide. It's best to know how much your fare will cost and to buy a round trip ticket when you start your trip on BART. Super Bowl City will be at street level above our Embarcadero Station. For the NFL Experience, use the Montgomery St. or Powell St. web pages to map your trip from BART to the Moscone Center.
33 of our stations have parking but you shouldn't count on finding a parking spot. Instead, choose one of the other options if it's too far to walk: transit connections, bicycling, carpooling or getting someone to drop you off.
If you need more information, please contact us; our transit planning hotline is 510.465.2778 and other ways to contact us can be found here.
YOU'RE FLYING IN FROM OUT-OF-TOWN
Wednesday, February 3, and Monday, February 8, are expected to be heavy air travel days at Bay Area airports. BART has direct connections to both San Francisco International Airport and Oakland International Airport. Our Airport Connections web page has detailed information about making the plane-to-train connection.
An additional piece of advice for those traveling through SFO and OAK: ensure that you buy a BART ticket that covers your full fare. If you get to your destination and find you didn't pay enough to exit, our "add fare" machines will only accept cash.
YOU WANT TO TAKE PUBLIC TRANSPORTATION TO LEVI'S STADIUM
BART doesn't directly serve Levi's Stadium in Santa Clara but we can still help you get there. You can take BART from anywhere we serve to Coliseum Station and connect to Capitol Corridor, an intercity passenger train system whose Santa Clara/Great America AMTRAK station is within view of the stadium. Select Dublin/Pleasanton-Daly City trains will be coordinated with the Capitol Corridor timetable.
Another option is to take BART to Fremont, where the Santa Clara Valley Transit Authority has bus connections to Levi's Stadium. BART will run long Richmond to Fremont trains on Super Bowl Sunday to connect to VTA.
Need more info? 511.org offers comprehensive transit trip planning for the entire region.
NOTE: If you're headed to Super Bowl City, make sure to review the list of items that are NOT allowed or are allowed in Super Bowl City before you get on BART -- or you might end up having to leave some of your stuff behind just to get in!

The following items are prohibited from bringing into Super Bowl City:
Large bags over 18" by 18" in size
Alcohol
Bikes, pedicabs, roller skates, roller blades, skateboards, "Razor" style boards, Segway personal transports, hover boards, or any other self-propelled device
Drones
Coolers or containers
Firearms, fireworks & explosives
Sticks, rods, bars or poles of any kind
Dangerous weapons including any type of edged weapon to include knives, impact weapons and electric pulse weapons
Flags or banners with poles and non-approved commercial signage
Sprays & pepper sprays
Laser pointers
Stunning devices
Shopping carts
Demonstration articles or items including tents
Offensive weapons
Folding chairs or lawn chairs
Illegal drugs or substances
Smoking cigarettes or e-cigarettes, chewing tobacco
Radios, walkie talkies, jammers, scanners
Portable speakers
Wireless access points
Hazardous and toxic materials
Pets and animals will not be permitted through the site during Super Bowl City opening hours – please see exceptions below
Any item deemed inappropriate or hazardous by Super Bowl City security
And the following items are ALLOWED:
Soft bags with a maximum size of 18" by 18"
Authorized animals, such as guide dogs, assisting those with disabilities
Max 100ml liquids, gels, creams, pastes
Medicines and baby food up to 1 liter
One person electric/handicapped convenience vehicles and other Personal Disability
Mobility Devices, such as Segways, when required because of the individual's mobility disability and when operated in a safe manner
Read more about the screening process at http://www.sfbaysuperbowl.com/wp-content/uploads/2016/01/SBCity_Screening-Process.pdf